The coronavirus pandemic has put contactless payments into full gear. Now as credit cards come standard with touchless chips, who is going to benefit from this digital future?
Windshield Swipers
The sudden need to stop touching surfaces has resulted in a different approach to payment. Nobody wants to handle widely circulated bills. Though spending has lowered overall this year, digital payments are surging.
PayPal stock, for example, climbed to all-time highs since the start of the pandemic. People are buying digitally.

Though credit card chips are installed for security, tapless payments are faster. But, according to the Wall Street Journal, less than 5% of digital transactions are done with the tapless system.
Slow to Adopt
Even though companies have been trying to capitalize on digital payments, touchless has not lived up to its financial potential. Crypto is doing its part to speed this up, but overall the field lags. In 2018, Sony unveiled plans to create a contactless hardware wallet. It has yet to materialize.
Amit Daryanani, an analyst at Evercore ISI, weighed in on the then-new Apple credit cards and contactless payments. He believed that they would drive $5 billion in revenue over a few years.
Though much of the world uses contactless payment, he says the new cards would help the U.S., "catch up to the rest of the world in digital payments."
Unfortunately for Apple, contactless payments have generated under $1 billion in revenue so far. This falls short of predictions. It also underlines the gap between an apparent desire for socially-distanced payments and a reality that people are not taking advantage of.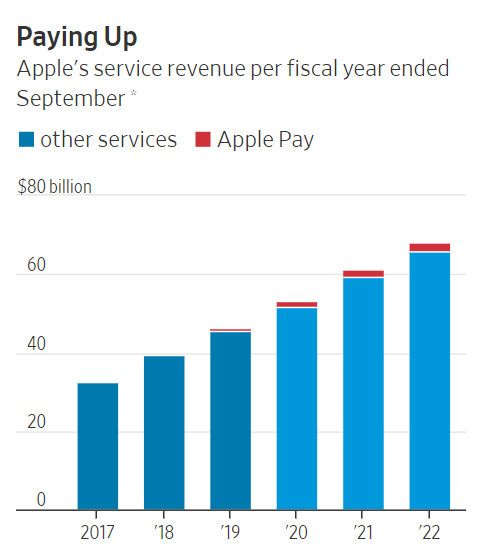 Are You Ready for This?
On the other hand, there are studies that suggest the U.S. is primed for adoption. In a 2019 report on payments, PSCU, a credit union, explored the idea. They found that 61% of their cardholders used contactless payment at least once a month.
The main reason for infrequent use, they concluded, was the lack of acceptance of touch-free payment by merchants.
Crypto Contact
Since crypto banknotes do not exist, cryptocurrency appears to be a natural solution for the problem. Any device with NFC (near-field communication) can pay with the right crypto wallet on board. Blockchain's distributed ledger can prevent fraud from both the buyer and the merchant.
Likewise, technology that combines hardware crypto wallets to retail spending cards has popped up. Status' Keycard allows contactless payment. Swipe can be connected to smartphone contactless payment wallets.
The ultimate version of contactless payment is Amazon's Just Walk Out technology. In this scheme, shoppers just take what they want and leave, and are billed automatically. What could go wrong? A lot, but blockchain's security could help.

A report from Research and Markets found that touchless payments will be an $18 billion industry by 2025. If Crypto wallets can latch on to the coming wave of contactless payments, it could accelerate the road to adoption.
The post Crypto Steps Up to the Contactless Payment Adoption Plate appeared first on BeInCrypto.
Source: Be In Crypto