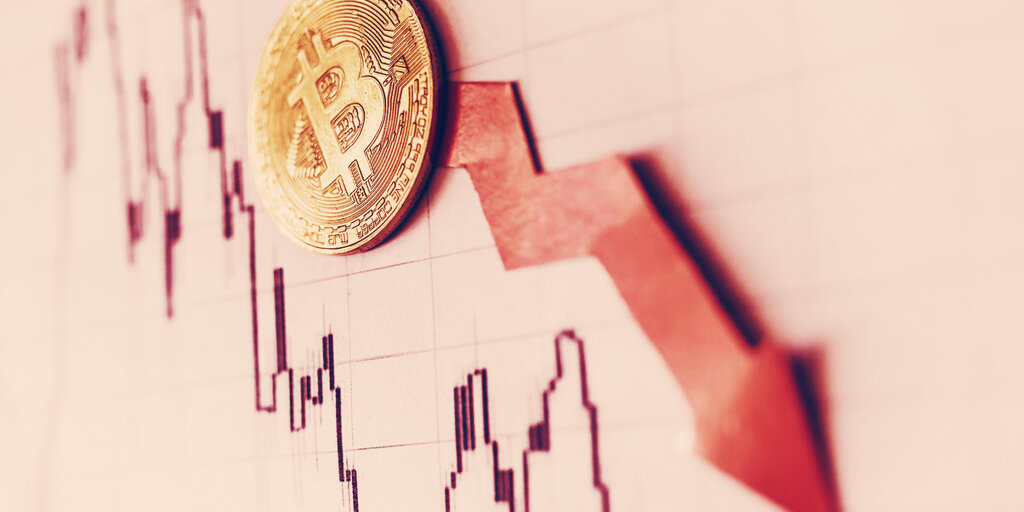 If you're a recent entrant into the world of crypto and crypto investing, you'll not be pleased by today's Market Watch. 
Global market cap took a sharp downturn over the last 24 hours, dropping 6.7% or $35 billion according to data company Nomics. 
Bitcoin was responsible for most of those loses, after seeing a 5.5% drop in a matter of hours. While there's no smoking gun for what happened, there are a few clues. Exchange volume for Bitcoin went up 28% yesterday, with Binance, OKEx and Huobi receiving the lion's share of that activity.
Another notable change was the sharp increase in Fiat volumes over the last 24 hours. A whopping 73% rise suggests people cashed out quickly. This might have been what caused the sudden drop in price: traders had been seeing the price variance of Bitcoin moving sideways, suggesting a breakout above or below was coming and some may have cashed out. 
As we reported yesterday, sentiment was very mixed among investors with some predicting the long-awaited surge above $20,000 and some saying it was heading towards $16,000. At the time of writing, the bears might be right. We're now 9 days since Bitcoin hit its all-time-high of $19,694.  
The same story happened on Ethereum. A sharp downturn in price, followed by significant rises in exchange volumes (up 41%) and fiat (up 62%) movements. The markets appear jittery, and the relative strength index – a measure of momentum and price direction – is now showing that Bitcoin – and other cryptocurrencies – are being sold quickly. 
If you're a day trader, predicting where the markets move next is going to be increasingly challenging. If you're HODLing for the long-term, keep calm and carry on. 
Europe and US markets rally on Brexit and Economic Stimulus Hopes. 
Things in the world of stocks and shares however are looking significantly brighter. In Europe, major European markets all opened higher as British prime minister Boris Johnson headed to Brussels to try and salvage the battered Brexit deal from collapsing.
The announcement comes after the UK dropped a contentious concession that allowed it to break from EU regulations if it saw fit. The FTSE, the DAX and the CAC 40 all responded positively.
In the US, progress on a long-awaited stimulus bill appears to be bearing fruit as a bi-partisan agreement is getting nods of approval from both sides of the aisle. The Nasdaq, S&P 500 and Dow Jones all good days and futures markets are all up in after-hours trading.
Could the stimulus bill be a boon for Bitcoin? We've argued before that this year's crypto boom was intimately connected to the Federal Reserve's actions in March this year. If crypto investors are looking for signs of better days, you'd be wise to pay attention to what happens at the White House over the next few weeks.
Source: decrypt