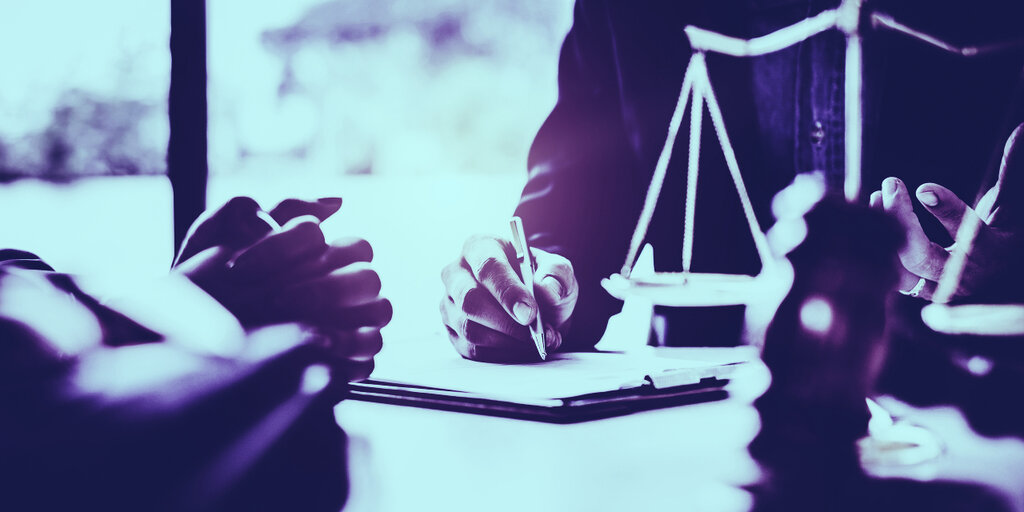 The booming crypto lending firm BlockFi appointed its first general counsel earlier this week, the latest hire in a management shake-up that included a new head of security, growth officer, and a managing director to head the firm's business in Asia and Europe. The firm's also on the lookout for a chief financial officer.
The new hire, Jonathan Mayers, spent the last decade as the general counsel of hedge fund Renaissance Technologies. As general counsel for BlockFi, he told Decrypt he will "take on every matter that the company has to deal with." 
In the middle of May, BlockFi suffered a massive data breach. Hackers had SIM swapped accounts belonging to BlockFi. 
Sensitive information about BlockFi's users, such as names, email addresses, dates of birth, physical addresses, and activity histories were disclosed to the hackers. The hack did not expose other sensitive information, such as social security numbers, passwords and bank account information, according to the firm.
A month later, BlockFi hired a new security officer, Adam Healy. Healy joined BlockFi with over 15 years of experience with the US Department of Defense, Microsoft, and Peter Theil's Palantir.
Mayers dispelled speculation that his own appointment is related to the hack. When asked if he was hired as a consequence of the hack, Mayers said he was not. 
At BlockFi, safeguarding your data and protecting your crypto is (and has always been) our top priority. That's why we're extremely excited to announce that we've hired Adam Healy as our new Chief Security Officer. https://t.co/9204yhF4ci

— BlockFi (@TheRealBlockFi) June 16, 2020
"BlockFi and crypto in general has seen a massive growth over the past few months," he said. "The real growth of staff at BlockFi has been directly related to the growth of the company," he said, not the hack. 
BlockFi now manages more than $1 billion in assets. In February, it raised $30 million in a Series B funding round; the total amount investment in BlockFi is now $108.7 million, according to Crunchbase. 
"I was aware of the breach incident and as part of my due diligence in agreeing to take the job, I was satisfied that BlockFi had handled their big breach in an incredibly swift and comprehensive manner," he said. "I do not feel that I was brought in, in any way, to deal with any mess whatsoever." 
"We are definitely to be responding to it; there's an ongoing investigation," he said, "but we are focused on growth."
And growing it is, with the company reporting a "100% revenue increase" in the second quarter of 2020. Still, with a mess of angry customers on its hands, worried about their personal data having been exposed to hackers, having in-house counsel now couldn't hurt.
Source: decrypt