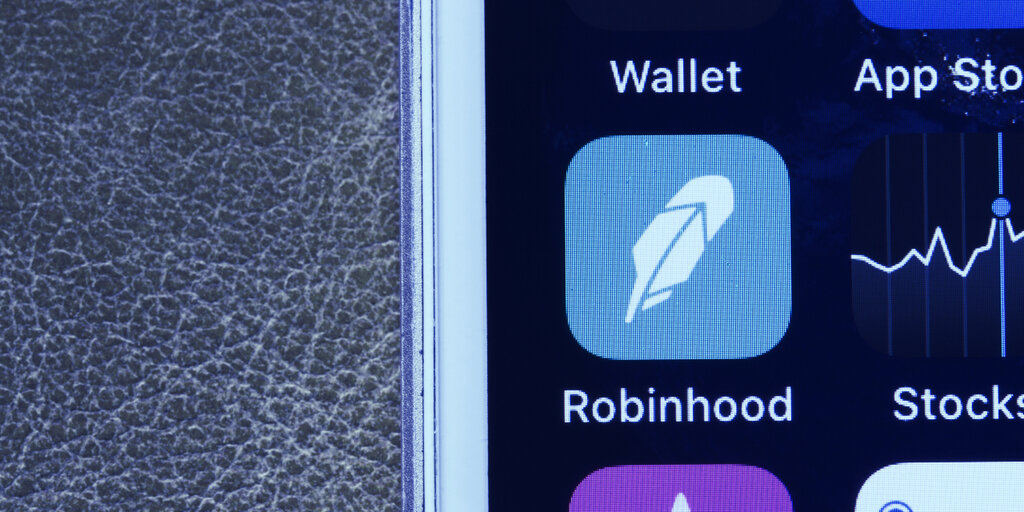 Robinhood, the popular mobile investment app that also lets users buy and sell cryptocurrencies, announced today that it has raised another $320 million as part of a Series F round first announced in May.
The latest sum comes from both new and existing investors, with the company calling out TSG Consumer Partners and IVP as two of the key firms in a small update to its previous blog post. Today's news was first reported by Fortune.
In May, Robinhood announced that it had raised a $280 million Series F funding round led by Sequoia Capital, along with participation from firms such as NEA, Ribbit Capital, 9Yards Capital, and Unusual Ventures.
With the Series F round now bumped up to $600 million thanks to the additional closings, Robinhood is now valued at $8.6 billion.
Robinhood has seen increased interest during the recent global economic crisis triggered by the COVID-19 pandemic, as the app makes it easy for first-time investors to start an account and begin trading. The company reported in May that it had already netted more than 3 million funded accounts by that point in 2020.
However, Robinhood has also weathered its share of criticism, with the app going down on multiple days during peak trading times this spring, particularly during major stock market fluctuations.
More recently, 20-year-old user Alexander Kearns reportedly committed suicide in June after seeing a negative balance of $730,000 in his account while trading options, as noted in a letter left for his family.
Robinhood co-founders and co-CEOs Vlad Tenev & Baiju Bhatt wrote a blog post soon after expressing condolences for the "confusion" that Kearns experienced, and promised user interface and additional layers of authorization needed to trade options. The company also donated $250,000 to the American Foundation for Suicide Prevention.
"It is not lost upon us that our company and our service have become synonymous with retail investing in America, and that this has led to millions of new investors making their first investments through Robinhood," wrote Tenev and Bhatt. "We recognize this profound responsibility, and we don't take it lightly. Our aspiration is to innovate, lead, and go beyond the status quo."
The views and opinions expressed by the author are for informational purposes only and do not constitute financial, investment, or other advice.
Source: decrypt