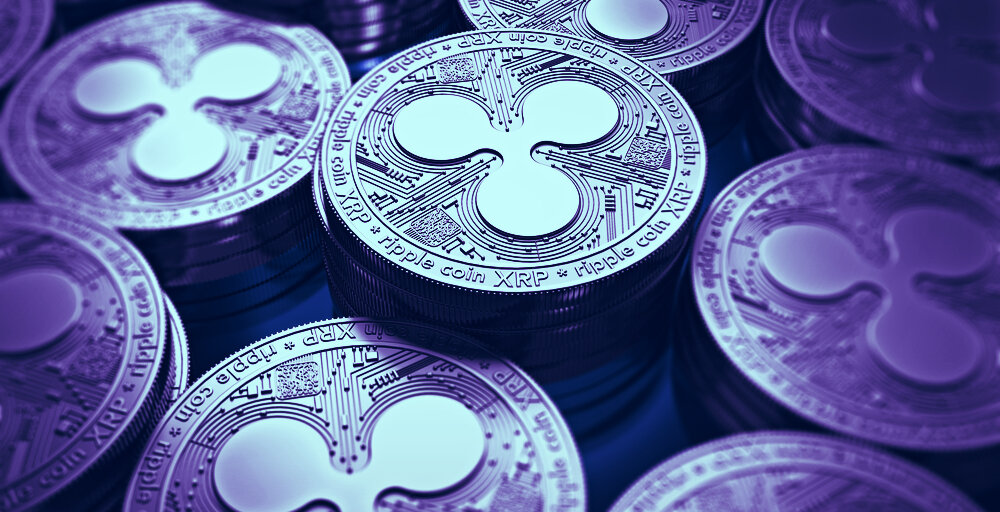 Brad Garlinghouse, CEO of payments technology firm Ripple, said yesterday that the US Securities and Exchange Commission (SEC) was preparing a lawsuit against the firm's alleged unlicensed issuance of XRP tokens.
This morning, Garlinghouse said Ripple would "fight back" the lawsuit and the supposed discrimination against the company, stating the proceedings were an attack against the broader "crypto" market in a tweet. But that statement, however, irked many in the cryptocurrency sector. 
Well even though I didn't wake up to a new ATH, this still got a smile on my face though.
Literally everyone in crypto knew how $XRP (a security) got dumped on retail by Ripple and no this is not an attack on "crypto", this is an attack on scammers. https://t.co/oq7JlgDIv7

— WhalePanda (@WhalePanda) December 22, 2020
In a rare instance, the online sentiment among industry participants towards the lawsuit development was largely one-sided—many seemed to agree with the SEC's view that XRP was an unlicensed security, instead of siding with Ripple.
Hahahaha

SEC Was Totally Justified, Ripple Is A Security IMO

Crypto Is Just Fine Without You

Infact, No One Wants Or Needs Your Product

Just A Setup On Normies Where You Hold All The Bags

And My Ripple Shorts Are Doing Great

Have Fun Staying Poor

— Alex Wice (@AWice) December 22, 2020
Bitcoin figureheads chimed in with the criticism as well. Samson Mow, CSO of Bitcoin development firm Blockstream, said there was "nothing crypto or innovative about XRP or Ripple," while Bitcoin educator and investor Stephan Livera said that "Ripple had nothing to do with Bitcoin," adding that Garlinghouse's "attack on crypto" comment was irrelevant.
So far, the SEC has treated Bitcoin and Ethereum as assets instead of as securities, with the latter defined as a regulated financial instrument that represents a stake in a company—like equity shares—instead of being a currency.
But the relationship between Ripple and XRP remains contentious, which has attracted the SEC lawsuit. Ripple says it has nothing to do with XRP, yet holds over 50 billion XRP tokens and is infamous for selling huge volumes of those on the open market. Those at the firm created the token before gifting it to the firm—creating confusion over whether the firm is responsible for it. And Ripple contributes to the XRP Ledger's code. These have been some of the leading causes of the widespread criticism towards the company in crypto circles.
In addition to that, Garlinghouse and Chris Larsen, co-founder of Ripple, are said to hold a significant stash of XRP, which some in the industry say is a case of centralization of XRP tokens—and a violation of what the SEC considers a fairly-distributed cryptocurrency.
I don't know a single person in crypto who considers $xrp to be part of the industry https://t.co/3Lt5g10sxe

— Evan Van Ness (@evan_van_ness) December 22, 2020
Meanwhile, Jake Chervinsky, lawyer and general counsel at decentralized finance app Compound, said that XRP could see a delisting from several regulated exchanges in the US.
"Right now, the big question is if centralized exchanges delist XRP while the case is pending," Chervinsy said, adding that the SEC would allege that an actively-traded crypto token was sold to US investors without prior permission or regulation.
We'll have plenty of time to talk about the merits of the SEC's Ripple enforcement action after the complaint comes out.

Right now, the big question is if centralized exchanges delist XRP while the case is pending.

I bet a lot of lawyers are setting emergency calls right now.

— Jake Chervinsky (@jchervinsky) December 22, 2020
The sentiment has carried over to XRP's price. It fell over -10% to $0.48 in Asian hours as traders reacted to the development and impending lawsuit.
Source: decrypt