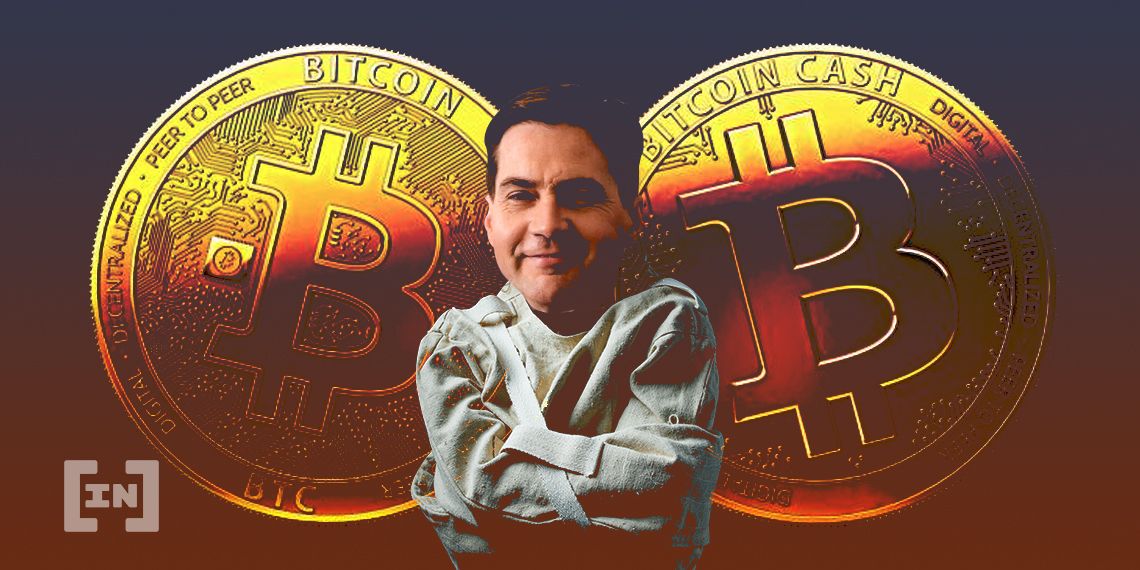 In the latest installment of Craig S. Wright (CSW) saga, lawyers representing the Australian computer scientist say that Wright owns the contents of two hacked Mt. Gox wallets.
In a move that is currently attracting contempt from all quarters of 'Crypto Twitter,' CSW's legal team is reportedly circulating a letter to several "stakeholders" in the Bitcoin space warning them to steer clear of the sketchy wallets.
Did CSW Just Admit to Hacking Mt.Gox?
Tweeting on Friday, Blockstream's chief strategy officer (CSO), Samson Mow, revealed the letter from CSW's legal team claiming ownership of the Bitcoin held in two specific wallets: 1FeexV6bAHb8ybZjqQMjJrcCrHGW9sb6uF and 12ib7dApVFvg82TXKycWBNpN8kFyiAN1dr.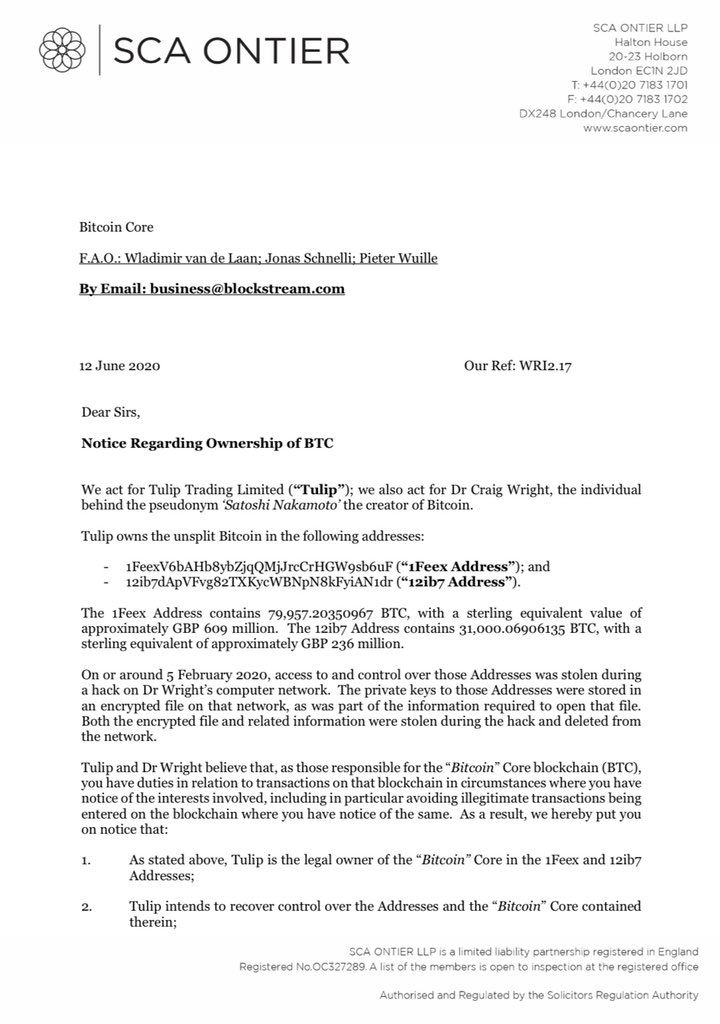 The first wallet popularly referred to as the "1Feex" address holds a certain amount of notoriety in Bitcoin folklore. About 80,000 BTC from the Mt.Gox hack is still in the 1Feex address.
According to the letter, CSW lost control of both wallets in early February. Wright's lawyers say hackers broke into his computer network, adding:
"The private keys to those Addresses were stored in an encrypted file on that network, as was part of the information required to open that file. Both the encrypted file and related information were stolen during the hack and deleted from the network."
Since the 1Feex address holds stolen funds, some pundits believe CSW may actually be responsible for the hack. Between 2011 and 2014, hackers stole about $350M worth of Bitcoin from Mt.Gox, leading to the demise of the largest Bitcoin trading platform at the time.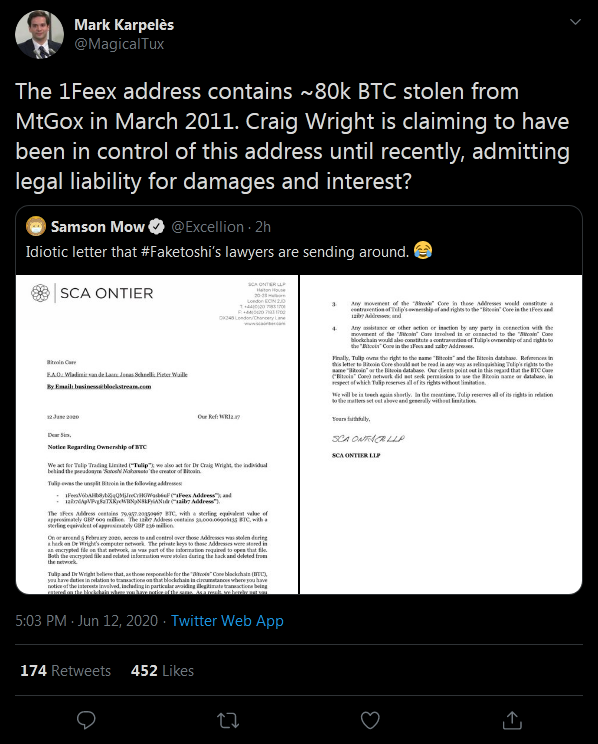 However, Wright's history of suspected forgery, plagiarism, and unsubstantiated claims also presents the possibility that the letter is nothing other than a stunt by the self-proclaimed Bitcoin inventor to repeatedly stake important claims on all things BTC-related.
Wright Doubling Down on Bold Claims
As part of the letter, CSW's lawyers also included statements declaring Wright to have full ownership of Bitcoin and the entire database. Wright has, in the past, proclaimed that BTC and Bitcoin Cash (BCH) owe him $100B for breach of contract.
His infamous Satoshi Nakamoto claim, for which he is branded 'Faketoshi', has seen numerous repudiations. Back in May, an early Bitcoin miner signed a cryptographic message with 145 addresses previously claimed by Wright.
In the message, the mysterious BTC adopter called Wright a liar and a fraud. In response, CSW has petitioned the court in his lawsuit with the Kleiman estate to keep his claimed Bitcoin addresses sealed.
The post Craig Wright Stakes Claim to Hacked Mt. Gox Funds appeared first on BeInCrypto.
Source: Be In Crypto