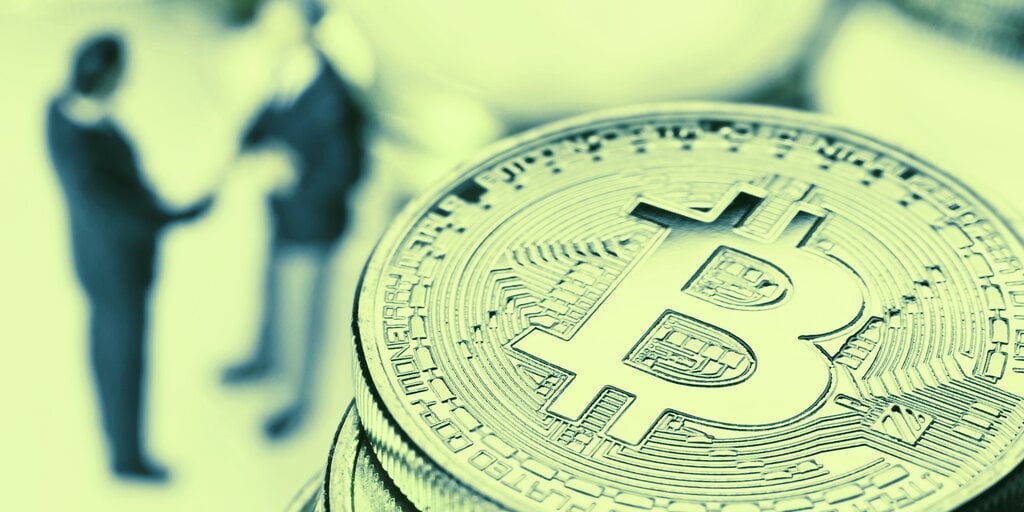 Digital asset infrastructure provider Copper has unveiled an integration with Signet, the blockchain-based digital payments platform of Signature Bank.
By integrating with the Signet platform, London-based Copper said users such as institutional asset managers can now make payments and transactions in US dollars and other global currencies, via its own platform.
Copper believes that the integration will make it faster and easier for asset managers to send different currencies between bank accounts and trading environments. 
Dmitry Tokarev, CEO and founder of Copper, told Decrypt: "The integration will allow institutional investors to pay and settle transactions in US Dollars and other major currencies extremely quickly and with far fewer security and compliance risks. 
"Making sure that there are structures available to enable these sorts of transactions is absolutely crucial as crypto moves more into the financial mainstream."
Streamlining crypto trading
Founded in 2018, Copper Technologies claims to provide "a gateway into the cryptoasset space for institutional investors" by offering a range of custody, trading, prime brokerage and other products for more than 100 digital assets.
According to Copper, its secure suite of tools and services enable digital asset managers to "safely acquire, trade, and store cryptocurrencies" and provides greater "security, speed and control."
The firm already allows users to transfer digital assets between cold storage and exchange accounts through its Walled Garden infrastructure. 
But it said that "with Signet's ability to rapidly move fiat currency, funds investing in crypto assets are now in a stronger position than ever before to take advantage of every trading opportunity."
Copper's lucrative partnership 
Tokarev added that the integration with Signature Bank's Signet is a "major step forward" in making crypto more accessible.
In recent months Copper has announced initiatives including ClearLoop, which brings instant and secure off-exchange settlements to crypto; and Catalyst, which lets crypto funds create their own bankable certificates. These, Tokarev said, can be "traded by institutions in the same way they may buy or sell equities or other more mainstream instruments."
Tokarev said the technology underpinning digital assets will form the foundation for the transition to next generation financial services.
He added: "To help enable this transition, we have a number of upcoming initiatives in the pipeline centred around enabling access to this pioneering space for investors from across the financial world."
Signature Bank's Signet and Copper's Walled Garden are already being utilised by a range of leading exchanges, including Bitstamp, Huobi, Kraken, OKCoin and LMAX.
Source: decrypt