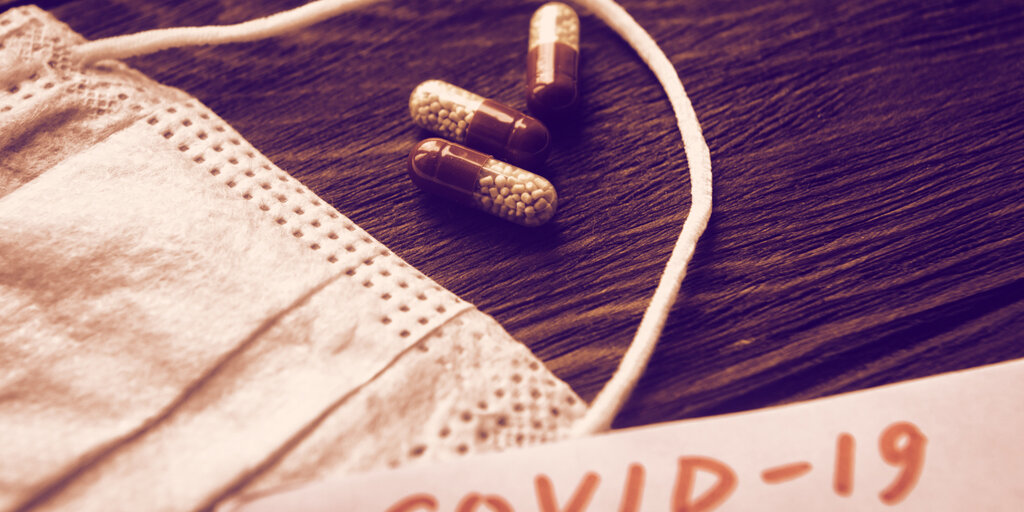 A little-known data analytics company called Surgisphere, which had an outsized influence on COVID-19 policy, has links to cryptocurrency.
Why is Surgisphere in the news? Because important studies based on patient data coming from this company caused the World Health Organization to put its hydroxychloroquine trials on hold. Now that data is being called into question. And dodgy details about the Chicago-based company are starting to emerge. 
Among those, the "get in touch" link on Surgisphere's homepage redirected to a WordPress template for a cryptocurrency website, according to a report in the Guardian. As of today, the link appears to be gone and the URL has been excluded from the Wayback Machine. It is not clear what cryptocurrency website it linked to, and Surgisphere has not responded to a request for comment. 
And sadly, there's even a cryptocurrency connection.

It appears that scammers share certain traits:
– lie about credentials
– draw legitimate people into their cause
– make shoddy claims contradicting science
– eventually burn out, but at great cost to society.

— Emin Gün Sirer (@el33th4xor) June 3, 2020
How was Surgisphere linked to the WHO? On May 22, The Lancet, a prestigious medical journal, relied on hospital data procured by Surgisphere to conclude that coronavirus patients taking hydroxychloroquine—an antimalarial drug that President Trump touted as a "wonder drug" in the fight against the novel coronavirus—had a greater risk of death and heart problems.
Three days after The Lancet study came out, the WHO suspended clinical trials on the drug, based on health concerns. 
The New England Journal of Medicine also published studies based on Surgisphere data. The studies were co-authored by Surgisphere founder and CEO Sapan Desai. 
The Lancet paper has come under fire because some of the numbers in the Surgisphere data simply weren't adding up, causing scientists to ask questions. Hundreds of researchers have now signed an open letter to The Lancet and the New England Journal of Medicine voicing their concerns. Both publications have responded with "expressions of concern" about their studies' conclusions.
And the strange circumstances surrounding Surgisphere go beyond its unexplained links to crypto. More information is spilling out on social media under the hashtag #LancetGate. The Guardian investigation also revealed that several of Surgisphere's employees have a sparse scientific background. 
Congratulations to all the twitter researchers and "amateur sleuths".

In less than a week, we uncovered one of the greatest scandals in medicine while the WHO, Lancet, NEJM and FDA stood by.

Take a moment to appreciate this. #LancetGate

— James Todaro, MD (@JamesTodaroMD) June 3, 2020
An employee listed as a science editor looks to be a science fiction author and fantasy artist. While the company's marketing executive appears to be an adult model and events hostess.
What's more, Desai, the person whose name was in the studies, has been named in three medical malpractice suits, unrelated to the Surgisphere database. (He told the Scientist the allegations were unfounded.)   
While it remains unclear why the Surgisphere linked to a crypto website, it may raise questions about what other businesses the company or its founders might have dripped their toes into. Cryptocurrency has been linked to numerous scams in the past. And a rise in scams involving cryptocurrency has also been linked to the COVID-19 pandemic.
On the brighter side, the WHO announced today that it is resuming its hydroxychloroquine trials in a battle to fight COVID-19.
Source: decrypt