The Compound (COMP) price has broken out from a descending resistance line and has created a bullish pattern. The price should continue moving upwards as long as it stays above $160.
Breakout and Double Bottom
The COMP price began an upward move on August 2, and on August 12, the price reached a high of $267.50. However, it created a long upper wick and has been decreasing since. Over the past five days, the price has been trading near $162, a level that previously acted as both support and resistance intermittently.
If the price moves upwards, the closest resistance area would be found all the way up at $250, near the August 12 high.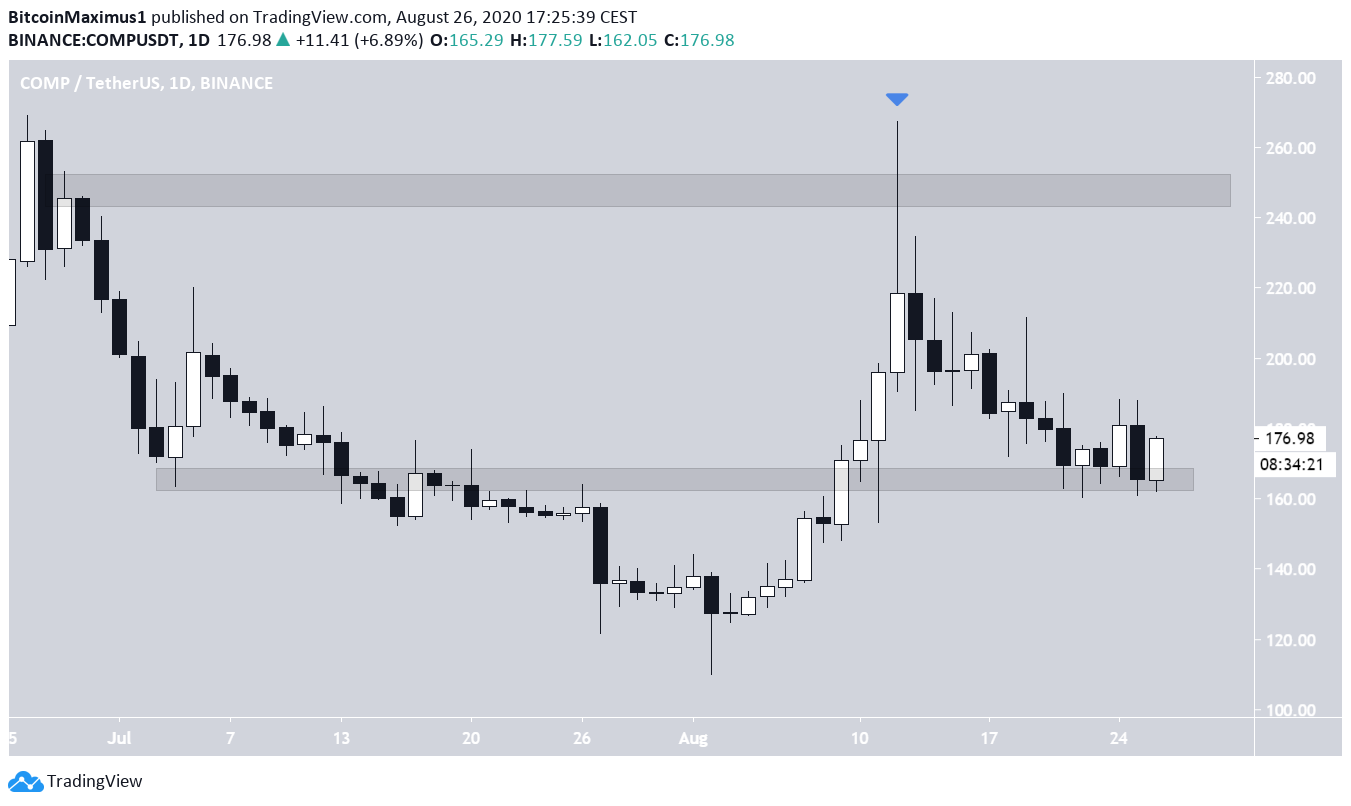 The shorter-term chart reveals that COMP has broken out from a descending resistance line that had been in place since August 13. After doing so, the price validated the line as support and has been moving upwards since.
The increase was preceded by a double bottom pattern near the $160 support area, which was combined with slightly bullish divergence on the RSI. The MACD has also formed bullish divergence and has given a bullish reversal signal, but has not yet crossed into positive territory.
While cryptocurrency trader @mesawine1 stated that she found the perfect entry for COMP near $152, the price has seemingly bounced prior to reaching this level.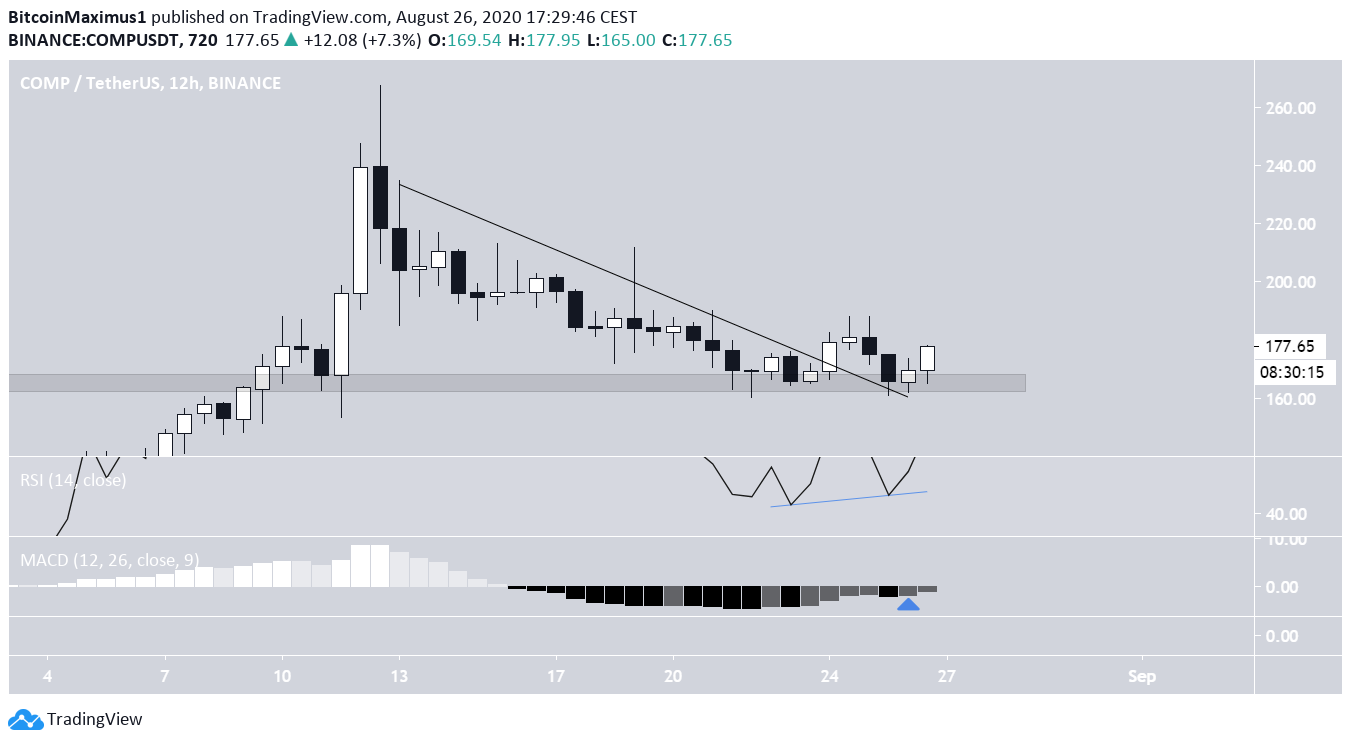 COMP's Wave Count
The lack of price history on COMP makes it difficult to outline the correct wave count. However, since the previous August 12 high, it looks as if the price has completed a complex corrective pattern, which ended with a low of $160.34 on August 22.
If the wave count is correct, the price has just begun a five-wave impulsive formation, which should take the price at least to the August 12 high, and possibly higher. Once the third wave is complete, the target for the fifth and final wave will become clearer.
A decline below the previous August 22 bottom would invalidate this particular wave count.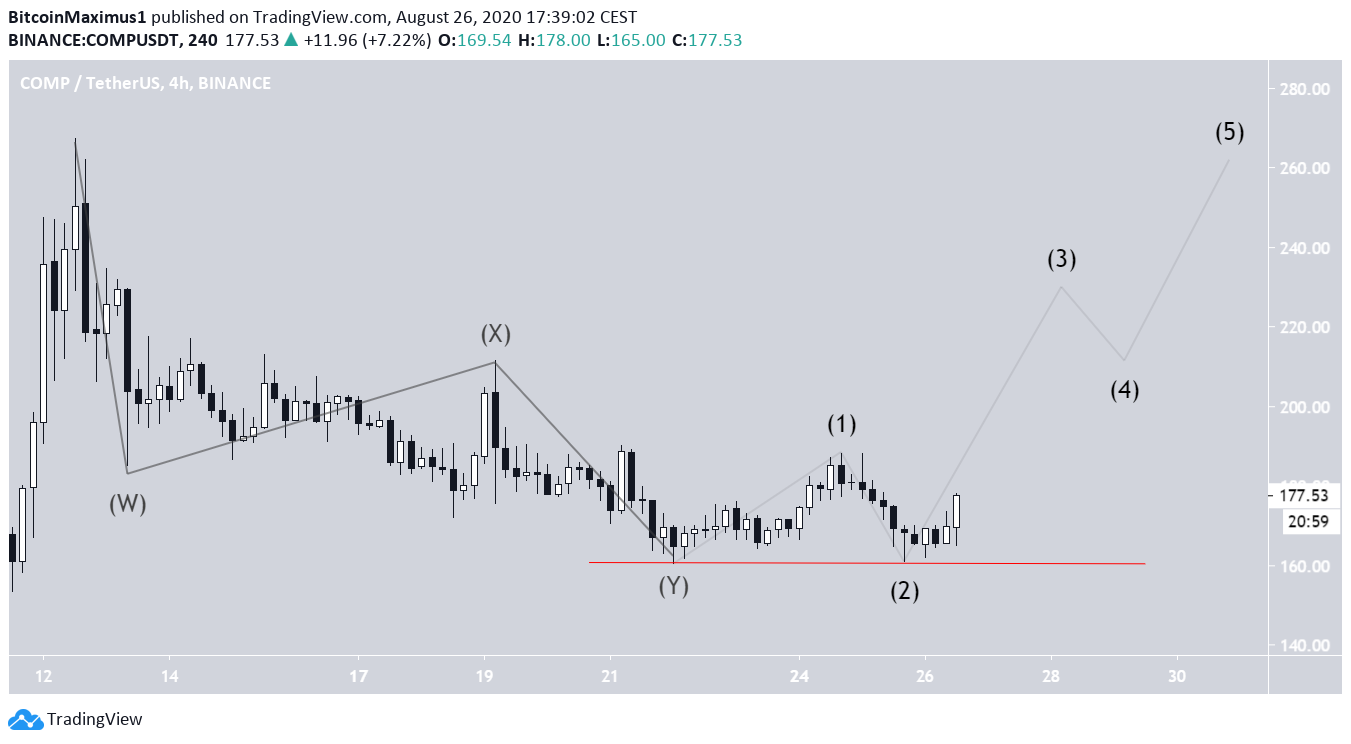 To conclude, the COMP price has possibly begun an upward move, which has a valid formation as long as the price stays above $160.
The post COMP Bounces at Important Support Level appeared first on BeInCrypto.
Source: Be In Crypto