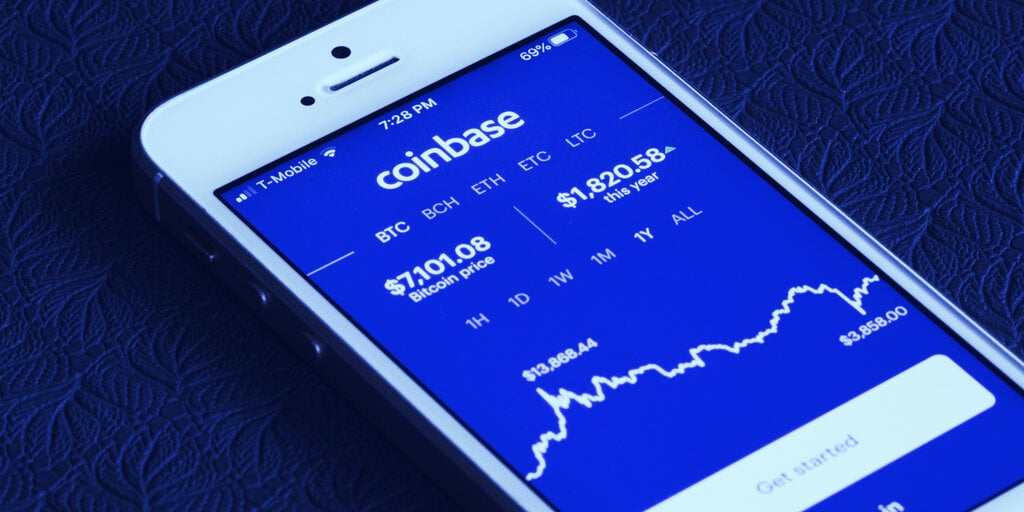 Rewards for holding USDC on Coinbase are now significantly reduced.
Coinbase announced the reward from holding USDC in Coinbase accounts would drop from 1.25% to just 0.15% via an email announcement early Tuesday morning. The 88% reduction brings the annual interest rate closer to those offered by major banks, and well below savings rates offered by some other banking and fintech institutions. 
It's a significant blow to the value proposition of the Coinbase-backed USDC stablecoin, and could provide an opening for alternative dollar-pegged cryptos to steal market share from the second largest stablecoin provider.
The interest rate change will take effect June 3, one day after the announcement email was delivered. Large banks like Bank of America, HSBC, Chase, and Wells Fargo that offer savings accounts with no minimum balance requirement all offer annual percentage yields (APY) of 0.01%. On the other hand, newer businesses like Ally, Synchrony, and Capital One offer APYs in the neighborhood of 1.3%. 
While the impetus is unclear, Coinbase has shifted rapidly from the ranks of institutional newcomers to offering rates only very slightly better than the lowest paying legacy banks. USDC was launched in October 2018 and Coinbase announced USDC rewards for US accounts in October 2019.
USDC is the product of CENTRE, a collaborative open-source technology project built by Coinbase and peer-to-peer payments company Circle. USDC is the second-largest stablecoin with a total supply of $730 million, dwarfed by $5.7 billion Tethers in circulation.
Since the start of 2020, USDC supply has grown about 41%. By comparison, DAI stablecoins in circulation have increased more than 160%, while Binance's BUSD supply has grown a whopping 450% so far this year, according to data from Coin Metrics.
USDC represents the power of the first mover advantage in the crypto industry, and close integration with Coinbase—arguably the most important crypto on-ramp available today—have made it the dominant Tether alternative for users seeking dollar-pegged tokens.  But with competitors like BUSD and DAI adding features and becoming more accessible every day, the sudden change in rewards could signal USDC's days at the top of the heap are numbered.
The views and opinions expressed by the author are for informational purposes only and do not constitute financial, investment, or other advice.
Source: decrypt