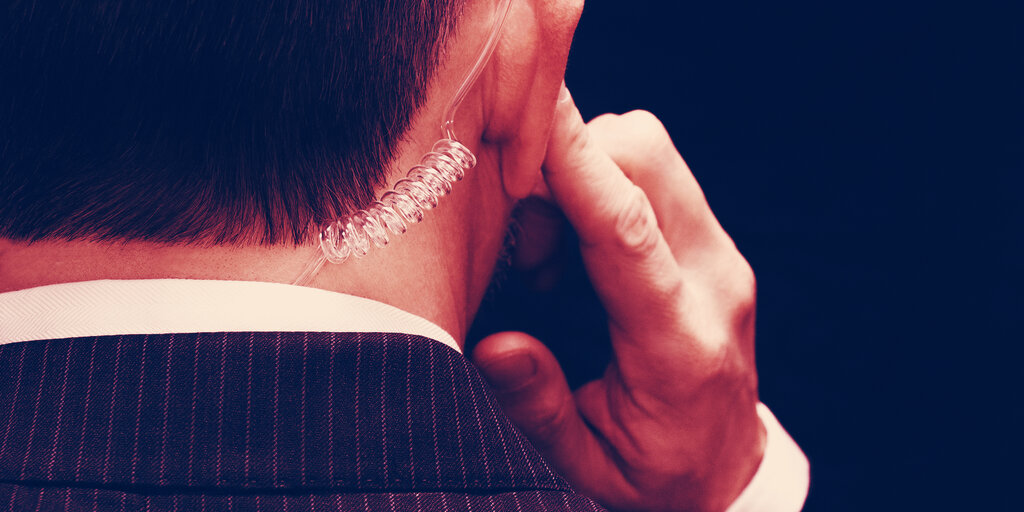 Coinbase CEO Brian Armstrong has taken to Twitter to set things straight following recent reports that the popular California-based cryptocurrency exchange sold blockchain analytics software to the U.S. secret service.
Based on an entry on USASpending.gov, the official source for government spending data in the U.S., Coinbase was awarded a four-year contract worth $183,750. The contract was due to end in May 2024.
The record shows that the contract will allow the Secret Service to access Coinbase Analytics software but doesn't go into more detail than that. Coinbase claims the data offered as part of Coinbase analytics is separate from the data that Coinbase collects about its own users.
"[T]he information offered in Coinbase Analytics has always been kept completely separate from Coinbase internal data," Coinbase told The Block.
Have seen a few articles talking about Coinbase Analytics – figured I would share my thoughts on it, since I don't think it's particularly newsworthy – and lots of conjecture out there.

— Brian Armstrong (@brian_armstrong) July 12, 2020
In a Twitter thread, Armstrong argues that blockchain analytics software is nothing new and has "been around a long time – it uses publicly available data to try and track crypto transactions – usually to catch bad actors."
Historically, blockchain analytics firms like Chainalysis and Elliptic have used their tools to track the movement of money from known dark web wallets to help deanonymize their users. But there are also concerns that the same technology could be used to strip away the privacy of ordinary cryptocurrency users.
Especially if you want more fiat in the world to flow into crypto over time (as I do). Blockchain analytics software is essentially just compiling publicly available data that is already out there on the blockchain, trying to organize it to make it more useful.

— Brian Armstrong (@brian_armstrong) July 12, 2020
But Armstrong holds a different opinion, arguing that blockchain analytics software simply takes publicly available data and makes it more organized and useful.
He went on to say that the decision to work with the Secret Service was a simple business choice aimed at recouping some of the $13.5 million Coinbase spent acquiring blockchain intelligence startup Neutrino last year.
Though the Secret Service is is the first known client for Coinbase Analytics, Armstrong said that there are others, too.
"There is an existing market for blockchain analytics software, so we sell it to a handful of folks as well," he said, adding that working with law enforcement firms is "important to growing crypto."
But not everybody agrees with Armstrong. The public reaction to Armstrong's thread overwhelmingly indicates dissatisfaction with the move, with almost all of the most popular responses slamming Coinbase or Brian Armstrong for breaching privacy.
.@gronager left @krakenfx to start @chainalysis. We chose not to develop this business internally, and we chose not to invest in analytics firms because I never wanted to have a conflict of interest with our clients. I didn't want to profit from selling out your financial privacy

— Jesse Powell (@jespow) July 12, 2020
"Coinbase collect[s] private information about their customers due to AML regulations, track customer transactions before and after exiting Coinbase, and then onsell that private information and public data to law enforcement," said one commenter.
A similar sentiment is shared by Kraken CEO Jesse Powell, who notes that Kraken didn't develop its own internal analytics or invest in analytics firms to prevent a conflict of interest—something that Coinbase appears to now be struggling with.
Source: decrypt