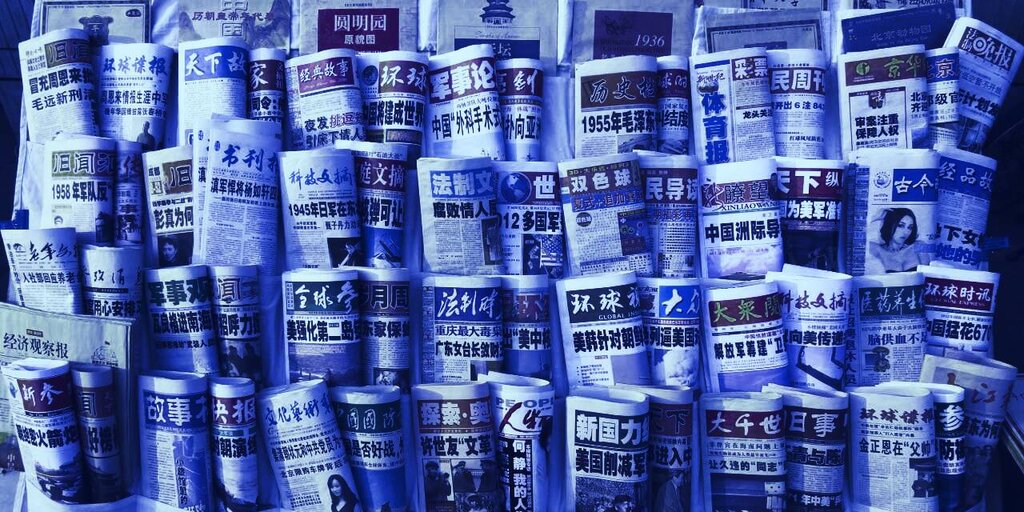 Two of the world's biggest crypto exchanges are receiving markedly different coverage from Chinese state media. Binance, which exited the country in 2018, is facing negative reporting from local media outlets. By contrast, Huobi, which has opened a government relations branch, is being lauded.
State media outlet China National Radio (CNR) recently reported on Binance's accessibility in China, while also highlighting the China Internet Finance Association's recent "Risk Tips for Participating in Speculation of Overseas Virtual Currency Trading Platforms." CNR noted that the "risk tips" emphasized the dangers of virtual currency transactions and ICO trading—both illegal in China since 2017—while highlighting recent security breaches suffered by Binance. 
The "risk tips", CNR reported, emphasized that some virtual currency trading platforms have set up servers overseas to continue to engage in related activities, posing a risk to users.
Binance hasn't had a corporate registration in China since 2018, when the company exited the country, citing a "hostile regulatory environment". The location of Binance's corporate domicile is currently unknown, with CEO Changpeng Zhao claiming that the company doesn't have an office.China's state media is a bellwether for government policy, with its reporting frequently prompting changes in policy from foreign companies. In 2013, state media targeted Apple, with the company eventually capitulating to government demands to open up a data center within the country (making user data accessible to local law enforcement).
Huobi's charm offensive
Earlier this week, Binance's rival exchange Huobi was also the subject of a report from Chinese state media—but China News took a markedly different tone to CNR's reporting on Binance. Huobi was highlighted as an important part of the tech cluster in the recently established Hainan free trade zone.
In its relations with the Chinese government, Huobi has taken a different approach to its rival Binance. In 2018 it opened a Communist Party of China branch (a government liaison and lobbying office) within the company, a move that many organizations undertake to signal regulatory compliance and build a sense of legitimacy.
The CPC's charter says that any enterprise in China having at least three party members as employees must establish its own party branch; setting up a party branch in Huobi demonstrates the exchange's loyalty to the Party and willingness to work under its supervision.
Huobi is also a stakeholder in China's national Blockchain Service Network as one of the 14 founding members of the platform, and has participated in China's Belt and Road initiative. 
The question for exchanges in the region is: which approach will ultimately bear fruit?
This story was produced in collaboration with our friends at 
Forkast
, a content platform focused on emerging technology at the intersection of business, economy, and politics, from Asia to the world.
Source: decrypt