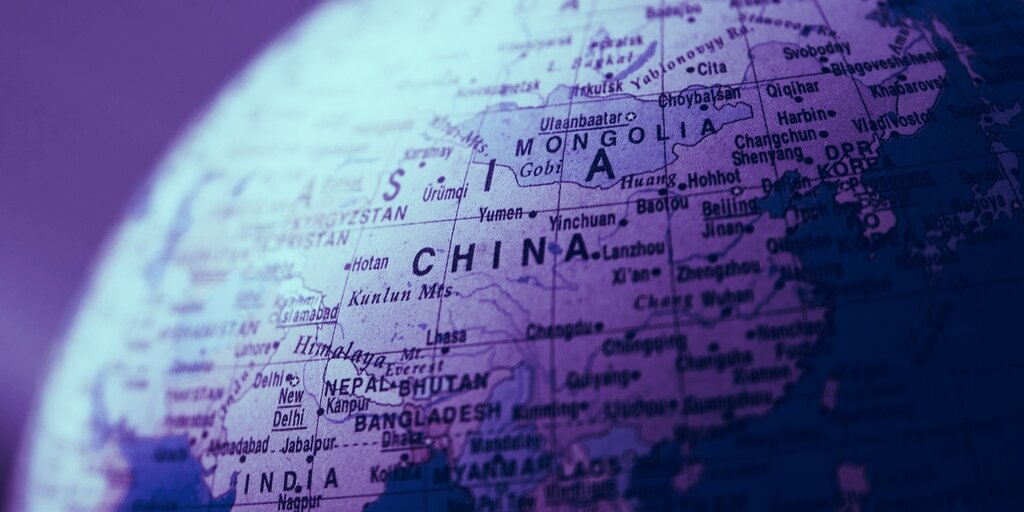 China's Blockchain Service Network (BSN) announced Wednesday that it has expanded the list of public chains it supports to include Tezos, NEO, Nervos, EOS, IRISnet and Ethereum.
As of August 10, BSN developers will be able to port decentralized apps (Dapps) built on one of the listed chains and use them on BSN for users based abroad. According to reports, BSN aims to expand its support every month by listing 3-5 new public chains. This expansion is in line with BSN's mandate outlined in its whitepaper: "BSN will continue to adapt for global mainstream consortium blockchain and public blockchain frameworks."
BSN is excited to announce the six public chains that will be integrated at the launch of the redesigned BSN International Portal @ethereum @block_one_ @tezos @NervosNetwork @Neo_Blockchain @irisnetwork @IRITAchain @chainlink @dfuseio https://t.co/CGtw2azbaQ

— BSN (@bsnbase) July 21, 2020
"NEO is fundamentally committed to realizing a platform-neutral and fully digitized world to overcome the limitations of our current paradigm. As such, we look forward to overcoming the challenges facing mainstream blockchain while fostering cross-industry collaboration," said NEO founder Da Hongfei.
Global chain, not 'Chinachain'
Within China, however, domestic users will be limited to enterprise blockchains, due to Beijing's restrictions on decentralized public chains that use tokens. 
However, there still is value in building the expansion for users abroad. It can be seen as a way for international blockchain companies to create a bridge into the Chinese blockchain industry.
Nervos co-founder Kevin Wang sees the move as a bullish signal for China's blockchain community to build a blockchain gateway connecting West and East, despite the limitations imposed by Beijing.
Although a Chinese user cannot use a blockchain that also has a token offering, BSN can be seen as a way to internationalize Chinese tech. 
"BSN's new public chain integrations will help bolster its global developer community and enable some level of interoperability with Chinese permissioned chains," Wang said.
What is the Blockchain Service Network?
The Blockchain Service Network describes itself as "a cross-cloud, cross-portal, cross-framework global infrastructure network used to deploy and operate all types of blockchain Dapps."
As Decrypt has previously reported, BSN is financed and built by China's largest telcos and banks, with nodes connecting over 100 cities across the country. China Mobile and Baidu Cloud are among the infrastructure providers. The network will also have nodes in 7 places outside China: Paris, Sydney, San Paulo, Singapore, Tokyo, Johannesburg, and California. 
One of the caveats of working with BSN is that the encryption technology used must be developed in China. For instance, Hyperledger is said to be working on a "refined" version of its fabric with a China-developed encryption protocol.
Of course, all this means that there's no guarantee that the encryption doesn't come with a backdoor; China requires encryption keys or backdoors to be provided to it on demand.

This story was produced in collaboration with our friends at
Forkast
, a content platform focused on emerging technology at the intersection of business, economy, and politics, from Asia to the world.
Source: decrypt