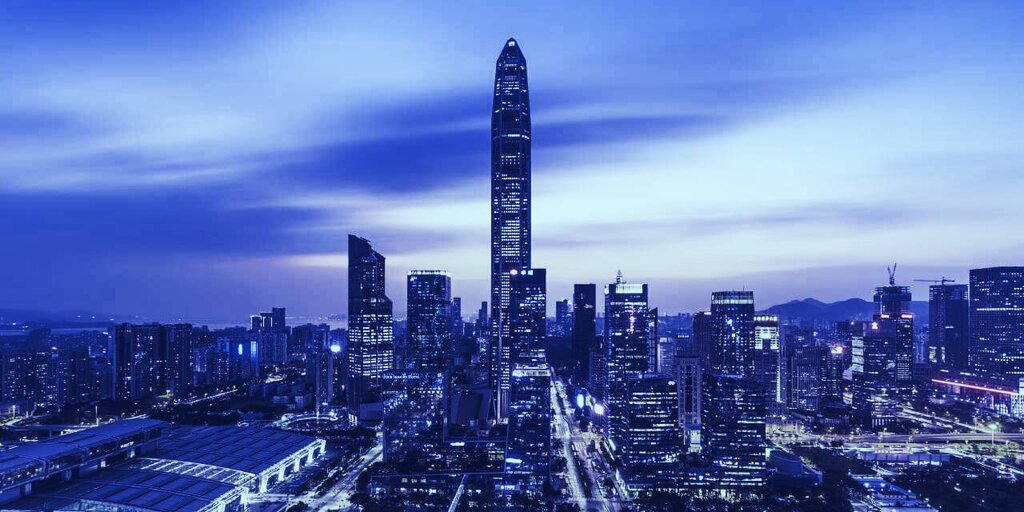 Despite the coronavirus pandemic's continued onslaught on the global economy, China's blockchain sector has exploded, with over 10,000 blockchain-related companies being created in the first seven months of 2020.
According to blockchain and crypto analytics platform LongHash, the number of new blockchain companies established in China in 2020 is on track to surpass that of 2019. 
Out of the total 91,373 registered blockchain companies, only around 30,700 currently remain in operation, with about 61,000 having lost their legal status or had their license revoked.
#COVID19 hasn't stopped China's blockchain boom. 10,000+ new blockchain companies have been established in the first 7 months of 2020. Number of new companies on track to surpass those established in 2019. Chart pic.twitter.com/yP6XSeU8bl

— LongHash (@longhashdata) August 8, 2020
Southern China's Guangdong Province—home to the burgeoning tech hub city of Shenzhen—hosts the largest number of blockchain companies in the country, at 26,196. Xinjiang Province, where coal is abundant and energy for cryptocurrency mining is cheap, holds the second-largest number of blockchain companies at 5,405.
China steams ahead with blockchain development
Chinese President Xi Jinping extolled the virtues of blockchain in 2019, urging a national strategy supporting the research, development, and investment of blockchain—and triggering a raft of interest in the technology in various sectors. 
China has recently announced plans for a blockchain-based governance system in the country's capital Beijing, and Chinese companies are forecasted to invest $2.7 billion into blockchain technology by 2023, according to a report by the International Data Corporation.
In addition to China's Ministry of Human Resources and Social Security adding blockchain jobs to its official list and other projects such as the Blockchain Service Network linking companies to national blockchain efforts, the surge of blockchain companies in the country signals growing interest in the field.
According to LongHash, over 46% of those blockchain companies that are registered and currently operating start out with a small amount of capital.
Despite the ongoing trade war between the United States and China, fintech firms in China raised a total of $39 billion in funding as of June, according to figures from The China Internet Report 2020, released by the South China Morning Post.
About 80% of those companies listed in the report as top-funded startups have experimented with blockchain pilots or have invested in the technology's development, and 40% of e-commerce companies are following suit. 
China's "blockchain" companies
But as previously reported by media partner Forkast.News, many companies using "blockchain" to describe their business may not actually be using blockchain, according to PAData.
"The reality is that… 96% of the more than 30,000 blockchain companies in China are not actually operating" with blockchain as their core technology," said Bai Liang, Vice Director of Chinese Institute of Digital Asset during a 2019 speech.
This story was produced in collaboration with our friends at 
Forkast
, a content platform focused on emerging technology at the intersection of business, economy, and politics, from Asia to the world.
Source: decrypt