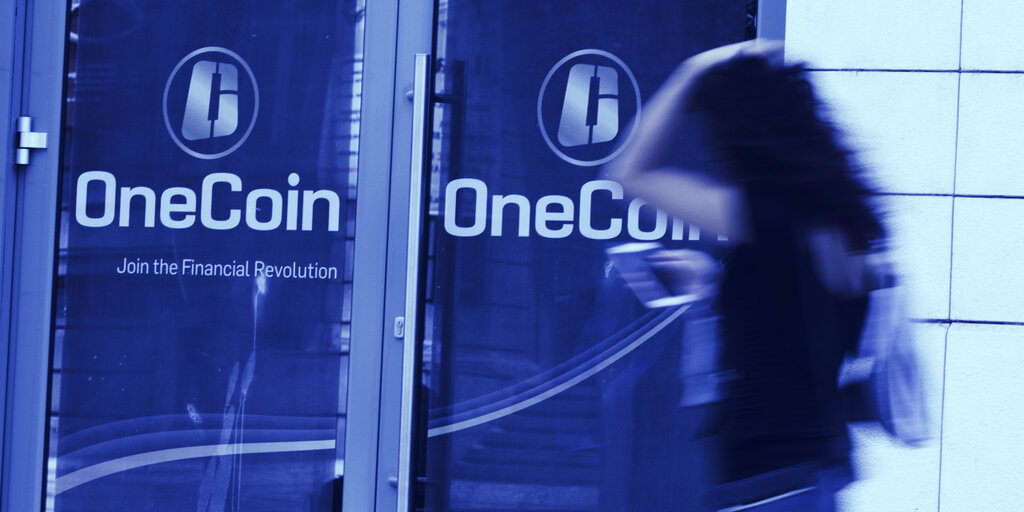 The body of a promoter of the $4 billion OneCoin Ponzi scheme has been discovered in Mexico. Some of it in a suitcase, the rest in garbage bags. 
OneCoin is a collapsed Ponzi scheme that sold educational content used for trading crypto. It was set up in 2014 by the Bulgarian "Cryptoqueen," Ruja Ignatova.
Buy one of its packages, which could cost well over $100,000, and you'd receive tokens used to mine OneCoins. But these coins were near useless, and their holders couldn't easily exchange them for cash. 
One marketer of the scheme, Chilean Óscar Brito Ibarra, has been found dead, according to Chilean newspaper La Tercera. The cause of death was suffocation. The paper reports that his partner, Ignacio Ibarra, also died in the same way.
The paper said that Brito Ibarra was interested in making money and became a marketer for OneCoin. He reportedly joined OneLife, a training group for marketers looking to spread the word of OneCoin. Its members could earn hefty bonuses for signing lots of people up to the project. 
Though OneCoin lost its luster after it was branded a Ponzi scheme and its "cryptoqueen" founder Ignatova disappeared, Brito Ibarra held on to the dream, according to the paper, and continued to market the project online.
"The size of your risk will determine the size of your REWARD. How big is the real risk that your life is having today?" he reportedly commented on a photo on a social media network.
Then, he got into another dodgy affiliate marketing scheme, Comercializadora Latinoamericana de Automotores, moved to Mexico City, and convinced several of his OneLife colleagues to sign up, according to the paper. He then quit that and moved into motivational and meditation videos. 
"What happened during the last week is a mystery," said the paper. It speculates that he could have been killed by a Mexican cartel—they often use cryptocurrencies to launder money, according to the United States Drug Enforcement Administration. Friends of Brito Ibarra told La Tercera, however, that he would not have been involved with cartels.
Source: decrypt