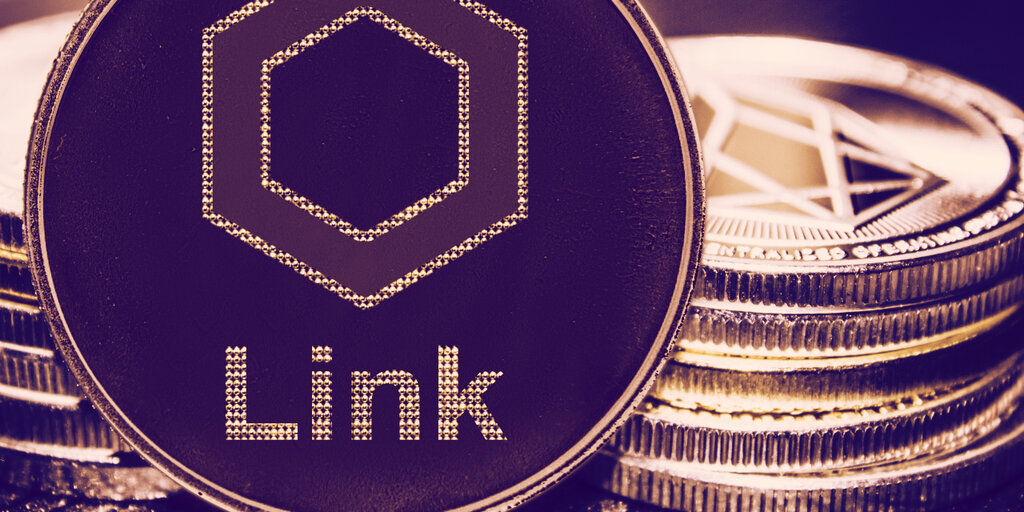 There's no stopping the Chain train.
Chainlink, currently worth about $19, has risen 13% in the past 24 hours, pushing ever closer to the $20 threshold and solidifying itself in the number five position for largest cryptocurrencies ranked by market cap.
Chainlink provides decentralized price feed oracles for many prominent projects in DeFi like token swap platform Kyber Network, decentralized crypto lending dapp Aave, and synthetic asset portal Synthetix. Oracles are required to import real world prices into smart contracts used in applications across the crypto landscape.
Chainlink's reach extends beyond DeFi as well, providing real-time price information for services like Orchid's decentralized VPN and potential Ethereum competitors Polkadot and Tezos. With integrations and partnerships coming hard and fast, it's little surprise Chainlink is up more than 900% so far this year.
It's even attracted celebrity fans: CEO of Barstool Sports Dave Portnoy.  The outspoken CEO met with Gemini crypto exchange co-founders Tyler and Cameron Winklevoss at his home in Massachusetts to dive into the world of cryptocurrencies. During the meeting, Portnoy revealed he already held hundreds of thousands of dollars worth of Bitcoin, and increased his stake to $1 million or more live on stream.
Chainlink also came up for discussion between Portnoy and the twins, but it was not revealed if the self proclaimed 'Baron of Bitcoin' took the plunge into stacking Link alongside his Bitcoin sats. Invested or not, Portnoy is certainly keeping his eye on Chainlink — the Barstool CEO was spotted calling "moon" on Twitter on the heels of today's Chainlink rally.
https://twitter.com/stoolpresidente/status/1294633085347278849
Chainlink of course is not without competition, with projects like Band Protocol and a variety of exchange-based price feeds battling to capture share of the price data feed market. But with one of the biggest names to recently enter crypto now seemingly on their side, moon might be exactly where the price of Link is headed.
Source: decrypt