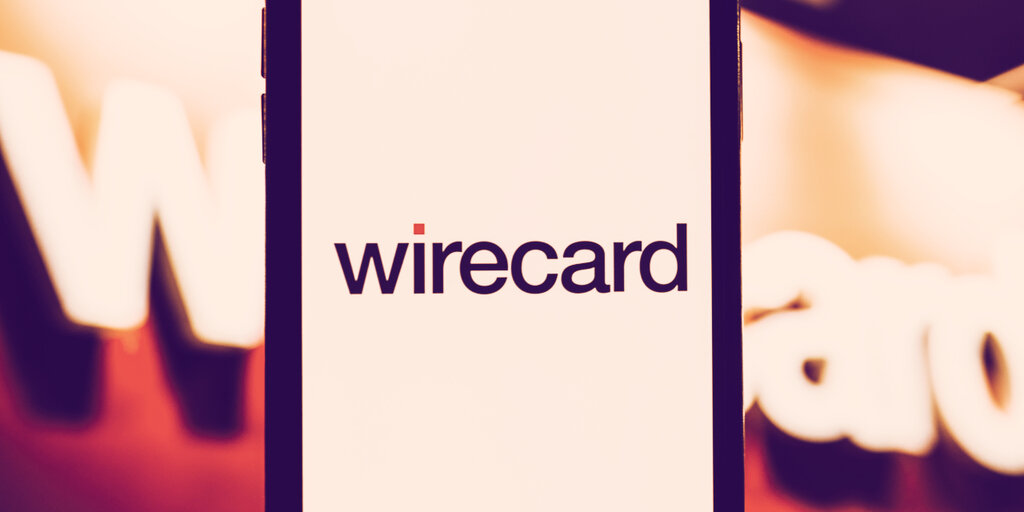 The axe came swiftly for Dr. Markus Braun, the CEO of German fintech company Wirecard, which yesterday announced that auditor Ernst & Young had discovered a $2 billion hole on its balance sheet.
Today, Wirecard announced that Braun has resigned with immediate effect "in mutual consent" with the board. Dr. James H. Freis, Jr, who joined Wirecard's board yesterday ahead of a previously-announced July 1 appointment, will fill the void as interim CEO. Additionally, Wirecard has suspended board member Jan Marsalek until June 30 "on a revocable basis."
"The confidence of the capital market in the company I have been managing for 18 years has been deeply shaken," Braun wrote in a statement shared by the company. "With my decision, I respect the fact that responsibility for all business transactions lies with the CEO."
While the decision ushers out the leadership that oversaw the current situation, it doesn't yet explain precisely what happened. Yesterday, Wirecard announced that Ernst & Young informed that company that a trustee for one of its bank accounts had reported a "spurious balance," potentially to mislead the auditor as to the legitimate balance.
Ernst & Young's Munich division found "no sufficient audit evidence … of cash balances on trust accounts … in the amount of EUR 1.9 billion," or more than $2 billion, according to a release. That amount is about a quarter of the company's consolidated balance sheet, it said.
Based on the evidence uncovered thus far, Ernst & Young suspects that the trustee intended "to deceive the auditor and create a wrong perception of the existence of such cash balances or the holding of the accounts for the benefit of Wirecard group companies."
Wirecard oversees an array of financial services, and operates the Crypto.com and TenX cryptocurrency debit cards. It's not yet clear which part(s) of the business are related to the missing funds.
Crypto.com CEO Kris Marszalek tweeted yesterday that Wirecard "does not have custody of any crypto held by Crypto.com" and that the cards are "fully prefunded. These client fiat funds are held by an [electronic money institution] regulated by UK FCA in segregated client accounts. The funds are held at another bank."
To further clarify, Wirecard does not have custody of any crypto held by https://t.co/pFc4PzqqHR. So to sum up: this is a clickbaity thread, with a clickbaity headline, done with zero research or understanding how things work. Do better, Larry @lawmaster (2/2)

— Kris | Crypto.com (@Kris_HK) June 18, 2020
Wirecard's stock dove about 80% by this morning as a result of the news. It has rebounded slightly, but still sits about 75% off yesterday's level.
Wirecard has delayed the release of its 2019 annual and consolidated statements, and yesterday's release advised, "If certified annual and consolidated financial statements cannot be made available until June 19, 2020, loans made to Wirecard AG amounting to approximately EUR 2 billion can be terminated."
Source: decrypt