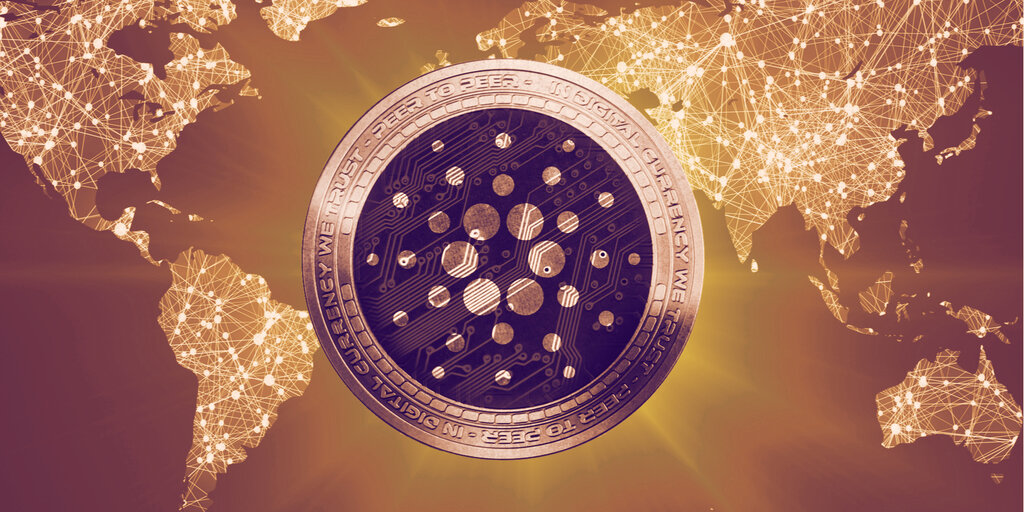 Cardano saw gains of over six percent in the last 24 hours, as the date for its much-anticipated Shelley upgrade nears. Its token, ADA, is currently trading at $0.131.
The Shelley upgrade, due on July 29, brings decentralization and scalability to the platform. Since it began to roll out, Cardano's token ADA has seen a big uptrend, rising almost 70% in the past month. 
"Cardano's ADA continues to exhibit some strong price action, as the Shelley upgrades continue apace," said Simon Peters, Market Analyst at social trading platform eToro. "In a year of extensive technical developments, ADA's Shelley upgrade is really showing itself to be the wheat in a sector rife with chaff."
However, Cardano's price is down on the previous week, when it hit a high of $0.135 on Wednesday morning—the highest since late July 2018, in terms of US dollar value.
The price of Cardano's progress
Cardano developer IOHK has celebrated the advent of Shelley with a slew of new announcements, including a $20 million dev fund.
An arrangement with Coinbase Custody will allow users to store and stake ADA tokens, without compromising their ability to participate in the network. The cold storage provider is administered by the popular exchange, and the partnership has fuelled hopes among Cardano's community that a Coinbase listing will soon follow.
June also saw news of a partnership between online travel agent Travala and ADA wallet developer Emurgo.
But progress has not been without its challenges—more social than technical this time. Last week, Cardano founder and IOHK CEO Charles Hoskinson shot down suggestions that a marketing group promoting the Cardano project in a rural province of China was linked to the recent surge. "These events have nothing to do with ADA or its recent appreciation. They are illegal," he tweeted. On Sunday, he also alerted users to scams circulating on YouTube and other platforms. 
These events have nothing to do with ada or its recent appreciation. They are illegal. The people running them often just take the money and run. You know I have nothing to do with them. They have no affiliation with anyone in the Cardano ecosystem. Is this clear?

— Charles Hoskinson (@IOHK_Charles) July 5, 2020
Hoskinson is also targeting collaboration with other platforms. In another tweet, he reached out to Litecoin creator Charlie Lee about testing cross-chain communication between the two platforms.
ADA staking is slated for August
Soon after the Shelley upgrade, ADA users will be able to stake via their wallets to receive rewards.
08.07.2020 is historical day for me: I have just created first Shelly Test Net Daedalus Wallet. pic.twitter.com/DswblwH16n

— Vasil St. Dabov – Cardano Ambassador (@VStDabov) July 8, 2020
Cardano launched its incentivized testnet last year to allow ADA users to try staking on for size. Participation in the testnet was around 40%, according to Ryan Selkis, CEO of crypto data analyst firm Messari. 
In a recent newsletter, Selkis said that, while the initial staking percentage won't be known until after Shelley's launch, Cardano still has room for growth. 
"If this carries over to mainnet, Cardano's staking rates will be significantly lower than other large-cap networks like Tezos (80%) and Cosmos (71%)," said Selkis. 
Cardano's staking competitors will be eyeing the platform's summer launch with interest.
The views and opinions expressed by the author are for informational purposes only and do not constitute financial, investment, or other advice.
Source: decrypt