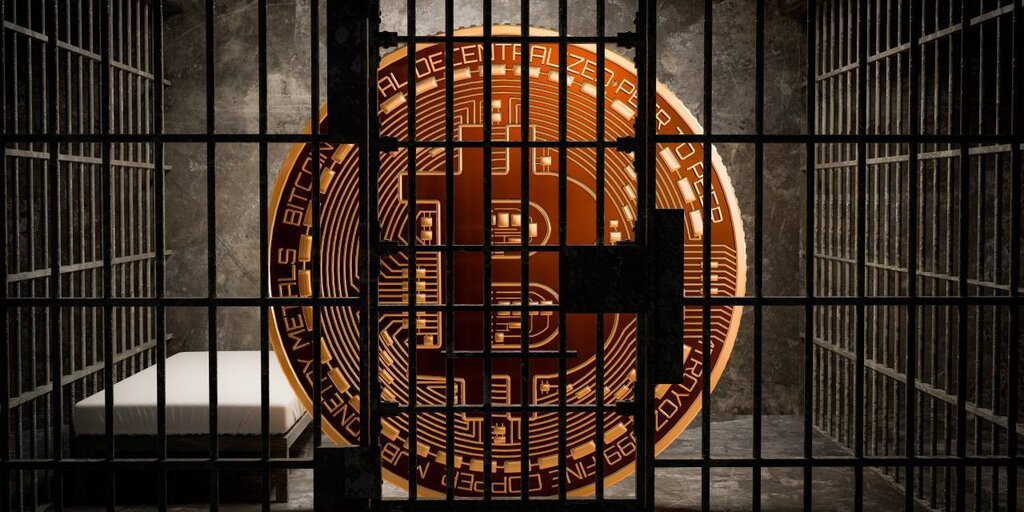 Since the earliest days of Bitcoin, there have been concerns that it's only a matter of time until the cryptocurrency is banned by governments around the world.
For one thing, Bitcoin is often cited as being a threat to traditional monetary systems, with the potential to undermine the control of central banks over the money supply. There are also (mostly unfounded) concerns that Bitcoin facilitates drug trafficking and money laundering, due to its pseudo-anonymous nature.
But whether or not it's actually possible for governments to ban Bitcoin can vary from region to region.
Bitcoin has already been banned in some countries
The question of whether Bitcoin can be banned has been answered to an extent, since the cryptocurrency has already been officially banned in several countries.
Currently, just a handful of countries place an outright blanket ban on Bitcoin—and prohibit interacting with, owning, or using the cryptocurrency in any shape or form. These countries include Algeria, Ecuador, Egypt, Nepal, and Pakistan.
Several others, including Saudi Arabia and Taiwan have also introduced a partial ban on the cryptocurrency, typically blocking financial institutions from dealing in the cryptocurrency or facilitating Bitcoin transactions.
So far, the vast majority of countries that have either restricted the use of Bitcoin, or banned it entirely, are relatively low down on The Economist's Democracy Index, and many are considered flawed democracies or worse.
I am not a fan of Bitcoin and other Cryptocurrencies, which are not money, and whose value is highly volatile and based on thin air. Unregulated Crypto Assets can facilitate unlawful behavior, including drug trade and other illegal activity….

— Donald J. Trump (@realDonaldTrump) July 12, 2019
US President Donald Trump has taken a negative stance on cryptocurrencies, last year stating that he is "not a fan" of them, and describing their value as "based on thin air."
However, the risk of a blanket ban on Bitcoin in the US is highly unlikely, given the efforts of various cryptocurrency lobbying groups and a recent positive shift in sentiment among policymakers.
Nevertheless, by imposing harsh regulatory requirements on the on-ramps and off-ramps to the Bitcoin ecosystem, a country could make it very difficult to obtain and use the cryptocurrency, without officially banning it.
As such, there remains a risk that the US could clamp down on cryptocurrencies like Bitcoin, by forcing firms to run a regulatory gauntlet that could render all but a few essentially nonviable. Doing so could come at a serious economic cost, however.
"Bitcoin is too deeply entrenched in the US financial system to ban."
"Bitcoin is too deeply entrenched in the US financial system, both culturally and technologically, to ban," Marshall Hayner, CEO of MetalPay, told Decrypt. "It would mean closing down institutions overseeing billions of dollars of assets, shedding tens of thousands of jobs, sending innovation overseas, and fueling a black market for Bitcoin."
Enforcing a ban would prove difficult
Although it is clear that it's quite possible for a government to ban Bitcoin, actually enforcing a ban would provide difficult—if not impossible—in many countries. Unless the government exerts strict control over the Internet, individuals will almost certainly be able to download Bitcoin wallet software, run a node, and complete transactions with little effort.
This is evidenced by the fact that there are still a significant number of Bitcoin users in most countries that have already banned it. According to a 2019 report by We Are Social, around 4% of Internet users in Egypt currently own cryptocurrencies, while cryptocurrency market tracking platform CoinMarketCap listed Pakistan as one of its fastest-growing user demographics in Q1 2020.
Likewise, even in countries with strict Internet controls, a variety of tools used to bypass these restrictions could render the effort pointless. After all, it is incredibly difficult to enforce a ban on Bitcoin when practically anybody can access the Bitcoin blockchain via the Blockstream satellite using a relatively inexpensive software-defined radio (SDR) dongle and an antenna.
"The US could enact tighter restrictions for buying and selling BTC, but an outright ban would be impossible to enforce," said Hayner.
Source: decrypt