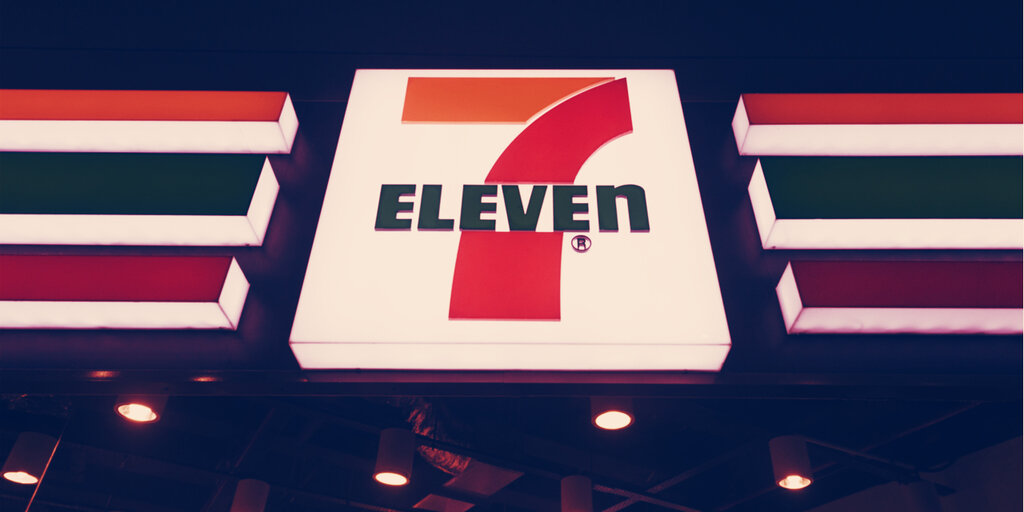 Bitcoin ATM company LibertyX is expanding its horizons on its mission to make Bitcoin available "on every block" in America.
The company announced today that it's now making it possible for its customers to buy Bitcoin with cash at 20,000 retail locations across the United States in a deal struck with 7-Eleven, CVS, and Rite Aid stores.
Rather than dealing with ATMs though, LibertyX is making it so that all prospective BTC buyers need to do is download their iOS or Android app, which is then scanned at a participating retail location to make the cash transaction.
Use cash and buy #bitcoin with LibertyX at 20,000 7-Eleven, CVS Pharmacy®, and Rite Aid stores nationwide. 0% conversion fees through 7/31/20. Sign up today! https://t.co/jrj6Pg5VkM pic.twitter.com/9Aj1kQ93kB

— LibertyX (@libertyx) June 22, 2020
Here's how it works: LibertyX app users enter their Bitcoin addresses into the app and click "start purchase." From there, they must select one of the listed retailers, like a 7-Eleven down the block, for example, and press "add cash now." The cashier at the 7-Eleven store then scans the LibertyX barcode, and the customer hands the cashier the dough (between $20 and $500).
All that's left is to pay the necessary fees (the $4.95 retailer service fee and "customer selected miner fee"), click "convert to Bitcoin" on the app, and presto, Bitcoin bought with cash complete.
"Bitcoin is one of the most exciting innovations over the last decade, but adoption has been limited by trust and accessibility," explained Chris Yim—co-founder and CEO of LibertyX—in a statement. "We wanted to expand our footprint so anyone can buy Bitcoin at familiar locations they drive or walk by daily. Now, everyone is only a few miles away from owning Bitcoin and becoming part of its global community."
LibertyX currently has a store locator on its website that will point interested customers to the nearest retailer who'll take cash for crypto. And in case you're wondering, yes, LibertyX does KYC its customers, requiring name, address, date of birth, and a photo ID for all its users, according to an FAQ on its site.
Unfortunately, however, anyone planning on rushing out to their nearest CVS to buy Bitcoin may have to cool their jets. At the moment, all the stories listed on LibertyX's website are marked as on a "waitlist" (as is the customer sign-up page), and it's unclear if and when it'll be fully live.
The views and opinions expressed by the author are for informational purposes only and do not constitute financial, investment, or other advice.
Source: decrypt