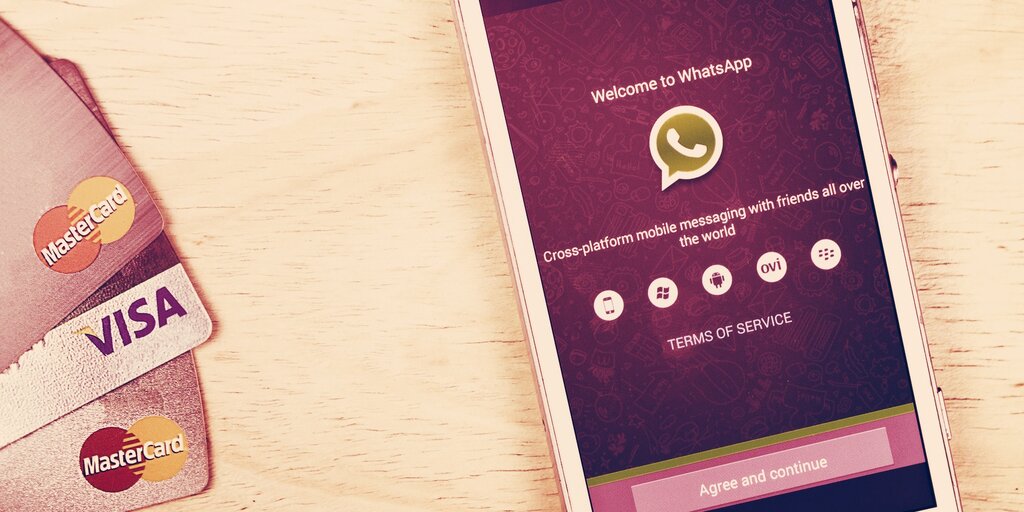 Brazil's central bank has slammed the brakes on Facebook's WhatsApp messenger payment service on the grounds of unfair competition.
Within a statement circulating this morning, the Central Bank of Brazil remarked that it pulled the plug on WhatsApp's payment service to "preserve an adequate competitive environment, that ensures the functioning of a payment system that's interchangeable, fast, secure, transparent, open and cheap."
This comes as a significant blow for Facebook, and it's broader finance facing plans. Brazil stands as WhatsApp's second-largest market after India—where it first began testing the service some two years ago.
The bank called on WhatsApp's payments partners, Visa and Mastercard, to stop servicing money transfers and payment activities via the app. 
The bank's statement seems to reveal a lack of auditing around the app with officials indicating that they were unable to assess WhatsApp's payment service prior to its launch earlier this month.
However, according to a WhatsApp spokesperson speaking to Bloomberg, communication between the bank and WhatsApp was routine in the run-up to the launch. Regardless, the Facebook spinout remains determined to comply in order to get the service back up and running.
"Our goal is to provide digital payments to all WhatsApp users in Brazil using an open model, and we will continue to work with local partners and the Central Bank to make this possible," a WhatsApp spokesperson told Bloomberg.
WhatsApp also gave its support to Brazil's forthcoming PIX project, a digital payment service of the central bank's own design. PIX already cites over 1,000 industry partners, and WhatsApp hopes to be among them—if it can get back in Brazil's good books.
Source: decrypt