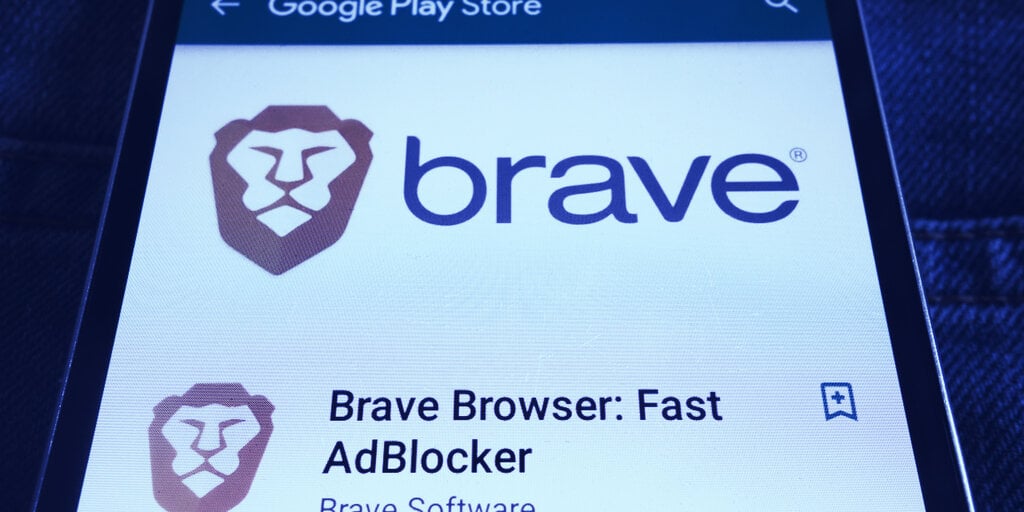 A fork of the popular cryptocurrency-powered web browser, Brave, today changed its name after facing legal threats. 
Braver, which forked from Brave back in June, is now named Bold Browser after a member of the project's team was threatened with financial harm, the team behind the browser said in a tweet today. The dispute stemmed from the fact that "Braver" looks and sounds a little too much like "Brave."
Due to legal threats sent to one of our community members by a certain party, specifically looking to harm them financially because of what this browser is forked from, we are immediately changing the name and removing all association to "the browser that shall not be named".

— Bold Browser (@BoldBrowser) July 9, 2020
In a tweet of his own, Brave CEO Brendan Eich appeared to confirm that Brave indeed took legal action against the browser formerly known as Braver over trademark infringement.
A trademark can be lost if not defended. This is bog-standard and necessary for any business. Mozilla protected "Firefox" the same back in the day, and as far as I know still does as needed.

— BrendanEich (@BrendanEich) July 9, 2020
When pressed by Decrypt, Eich suggested that his tweet, in context, was "clear."
"We defend our trademarks, just as Morzilla and all other trademark holders do," he said in a private Twitter message.
"This has nothing to do with open source, which we use for all our browser code, where we welcome pull requests and forks on Github," Eich explained. "Open source licensing does not grant a trademark license, the two are legally unconnected."
Forks are common in the world of open-source software. They sometimes occur when developers of a network or project no longer agree on the best route forward, so devs will take the source code and create a separate, yet similar, project.
Forks are also common in the crypto world, with new cryptocurrencies being created because developers have different views on how the project should move forward. 
In this vein, the Bold Browser launched in June as "Braver" after it emerged that Brave was surreptitiously redirecting searches to crypto companies—such as Binance, Coinbase and Trezor—to affiliate links that give it a commission.
Some users of the Brave platform were unhappy with the redirecting because they hadn't been consulted on it. Bold Browser intends to be a completely adware-free browser. 
At the time, some Brave users took to Twitter to announce they would be moving on from Brave to the new fork. Eich responded to one such former Brave user on Twitter, hinting at the legal action that was to come:
"Good luck," he wrote. "They will have to rename, also run a bunch of services and updates on their own."
"No free riding on our servers," he added. 
Good luck. They will have to rename, also run a bunch of services and updates on their own. No free riding on our servers.

— BrendanEich (@BrendanEich) June 8, 2020
Brave is still a very popular browser—reporting 15 million monthly active users and 5.3 million daily active users at the start of June. 
The free web browser is designed to help people keep hold of their data, and focuses heavily on privacy. Brave also rewards users for watching advertisements with its own cryptocurrency, the Basic Attention Token (BAT). 
Additional reporting by Tim Copeland.
Source: decrypt