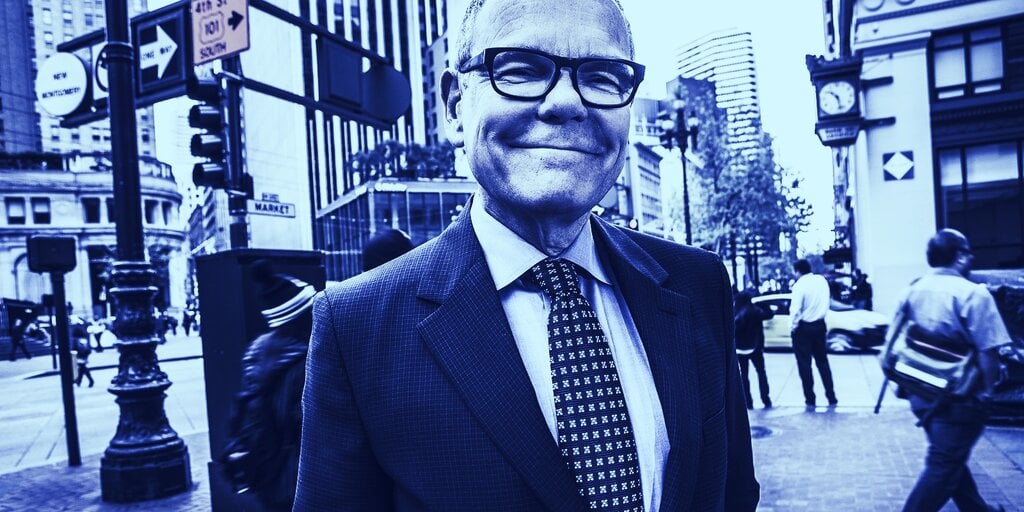 Blockchain is already dominating some industries despite it being a nascent technology, said Don Tapscott, chairman of the Blockchain Research Institute, in a keynote speech today.
Speaking at Binance's "Off the charts" virtual conference, the author of "Blockchain Revolution" said the technology was making waves in the financial services industry, healthcare and starting to influence the oil and gas sector.
"The first one people normally think of, and it's fair enough, is the financial services industry. And this is […] a multi-hundred trillion dollar industry and assets are becoming digitized. There are various parts of this industry that are already dominated by blockchain," said Tapscott.
Some companies say that blockchain "is not really a big deal—but they are wrong," he maintained. 
Focusing on the financial services industry, he said that trade finance is moving to blockchain. And he noted the rise of blockchain-based funding mechanisms.
"In our book five years ago, we said that venture capital will be disrupted in a decade. Venture capital was disrupted two years ago. Where you have token generation events that have raised tens of billions of dollars. And that has given people outside of the traditional financial power structure the ability to raise money," he said.
Blockchain is entering other industries
Healthcare is another industry that is currently being changed by blockchain, said Tapscott.
"I think that this is a big one as well. That it could be a killer app for blockchain because we all care about our health," he said. 
He pointed to the ability to use the technology to fight pandemics, such as using blockchain for patient records. Such systems allow patients to give permission to researchers to use their health data under certain conditions—but patients retain their control over it, Tapscott explained.
Tapscott said, "And then beyond that, it's really hard to say. You know, the blockchain oil and gas consortium, representing all the big oil companies in the Western world, has just joined the Blockchain Research Institute. And one of their CEOs told me recently that they believe blockchain is ready for prime time."
"This is the reinvention of one of the most important industries in our economy," he added.
Is there anything, in his view, blockchain can't fix?
Source: decrypt