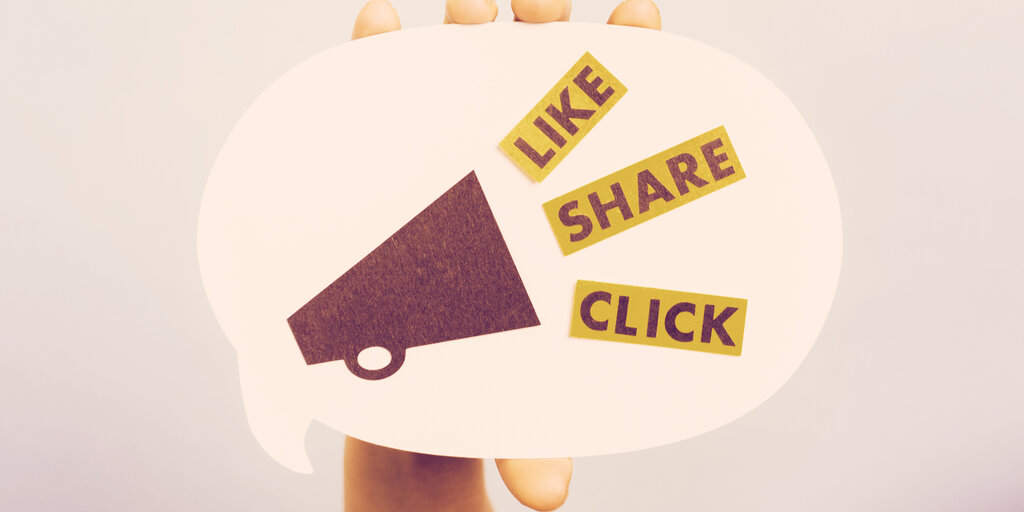 Voice, the ambitious decentralized social network from the creators of EOS, block.one, now has a launch date for its public beta: July 4. The platform, which went into private beta in February, will also release an iOS app that verifies the identities of users without government IDs. 
But there's a catch. Only registered users will be able to use the platform, and only those invited can access the public beta. 
We pivoted, and decided to open up our platform for readers on July 4. Only registered user will be able publish or engage. Registration will remain by request until August 15, when users can begin to invite heir friends.

— Salah Zalatimo (@Salafel) June 5, 2020
You can request access by signing up to Voice on its site and registrations are open to international users. When it gets to August 15, users can start to invite their friends. 
What is Voice?
Voice is an incredibly ambitious crypto project that was originally destined for block.one's EOS protocol—but will run on its own blockchain instead. 
It describes itself as "a transparent, rewards-based social network for creating, distributing, and discovering content." Users can earn Voice tokens for watching ads, which can then be spent on promoting posts or posting comments.
The project wants to "take social back from big tech," tweeted Salah Zalatimo, CEO of Voice, on Saturday. In an FAQ, Voice claims that social media platforms are full of "large scale attacks and manipulation,"which result in "a rampant environment for fake, commercialized, and manipulative content and behavior.
Voice has a lot of money behind it. Its parent company, block.one, raised $4 billion for EOS in a year-long ICO. Voice cost $150 million to build, $30 million of which went on the Voice.com domain name. But it has no plans to end up out of pocket. As Decrypt reported last year, it will use an "inflation tax" on Voice tokens to get its money back. But to get taxed, you'll need an invite first.
Source: decrypt