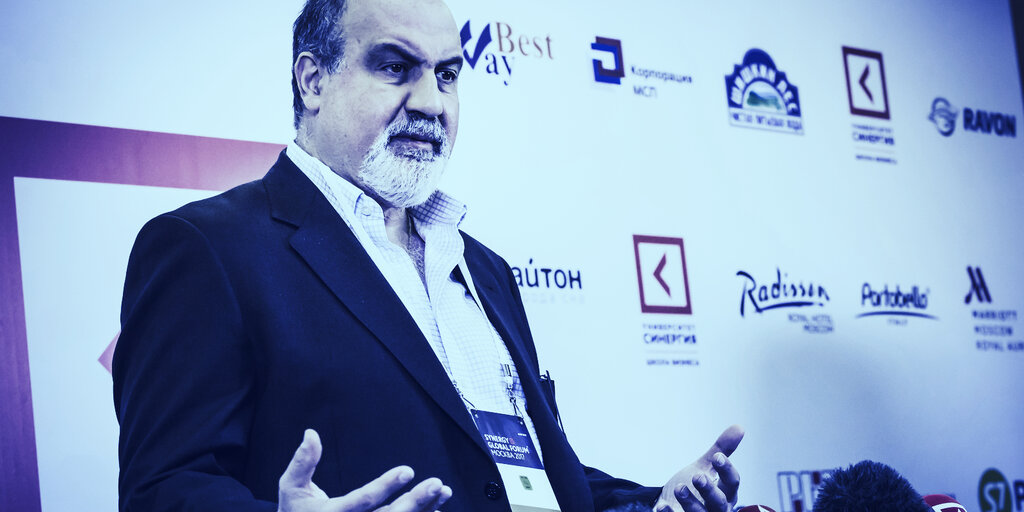 Acclaimed Lebanese-American author and former options trader Nassim Nicholas Taleb has closed his account with major US crypto exchange Coinbase despite showing love for cryptocurrency.
Just two months ago, Taleb was advocating for cryptocurrencies on Twitter, urging Lebanese citizens to "Use cryptocurrencies!" But despite this affection, he told his Twitter following yesterday that he closed his account with Coinbase after it failed to respond to undisclosed issues he was having with the service.
"What is going on with you? Why don't you respond to errors?" he tweeted at Coinbase.
I closed the @coinbase account (opened a few months ago). Like Must, they answered me (blue check) when I complained but ignore the regular person. https://t.co/YqWWUQHwtc

— Nassim Nicholas Taleb (@nntaleb) June 4, 2020
Coinbase did respond to him on Twitter, apologizing for the delay and saying it will follow up with him. But it wasn't quick enough. "Too late. Closing account," he replied, before adding, "even their account closing page is messed up."
Crypto exchange Kraken CEO Jesse Powell jumped at the opportunity, inviting Taleb to check out his platform, promising personal assistance in case of problems.
"Check out @krakenfx and contact me directly if you have any problems," he tweeted.
Check out @krakenfx and contact me directly if you have any problems.

— Jesse Powell (@jespow) June 4, 2020
Crypto enthusiasts also highlighted that Coinbase is often prone to crashes amid some of the biggest fluctuations on the crypto market—exactly when it's most essential for traders to maintain full control over their accounts and funds.
Source: decrypt