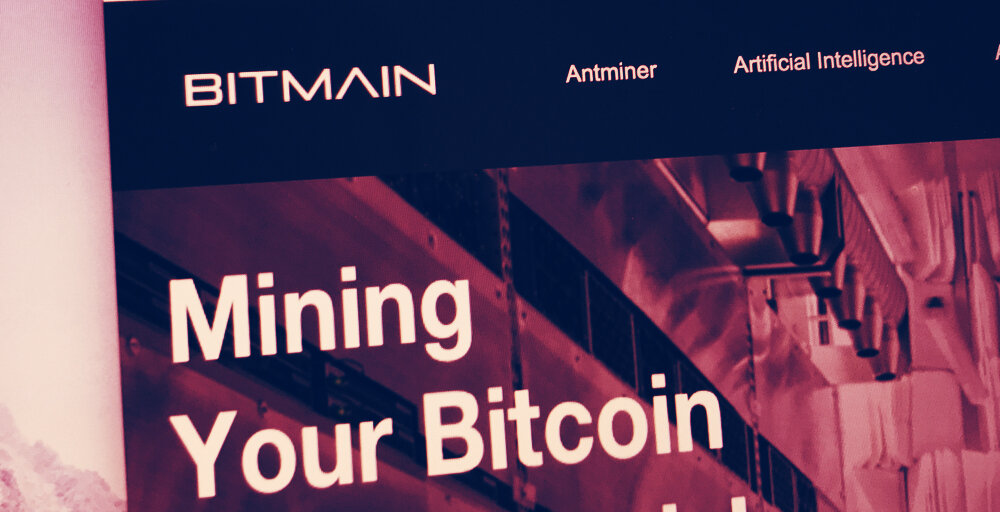 Micree Zhan, Bitmain's ousted CEO, is proposing a monetary solution to the company's ongoing civil war in the form of a share buyback. 
In an open letter published by Zhan on June 21, he disclosed that company cap table, outlining that he owns 36% of the firm while co-founder Jihan Wu owns 20%. Zhan offered to buy-out Wu, three unnamed people involved in the company's early days that own about 15%, the employee option pool (19%) as well as external investors at a $4 billion valuation. 
To make matters more complicated, the company has a controlling entity in the Cayman Islands (a norm for Chinese firms preparing for an IPO)  of which Zhan has 60% control. There's an ongoing court case in Cayman which could dictate control of the Hong Kong and Beijing-based subsidiaries. As of now, Wu controls the Hong Kong subsidiary, but Zhan is willing to buyout any shareholders of the Cayman company to help his case. 
Bitmain is worth more than $4 billion
But the valuation proposed by Zhan might not find many offers. Bitmain's valuation hit the $12 billion mark during its series-B raise in mid-2018 when the company closed $422 million from investors. However, it's pre-IPO valuation was even higher at $14 billion. 
Wu alleges Zhan threatens Bitmain's supply of silicon
Zhan's letter is in response to an earlier statement published by the Hong Kong subsidiary of Bitmain (controlled by Wu) which alleged that Zhan had cut off silicon to the company's Shenzhen factory, owned by another subsidiary called Cloud Century Core. Wu says that Cloud Century Core, while owned by Bitmain, is controlled by Zhan's relatives. Silicon procured from Taiwan Semiconductor Manufacturing Company, which produces it to specs provided by Bitmain, is imported through Bitmain Hong Kong to Cloud Century Core in Shenzhen. Wu, according to Zhan, is blocking this import process. 
Although the silicon could be imported directly to Shenzhen from Taiwan, higher tariffs means this wouldn't be economical. As such, many companies use Hong Kong as a hub when importing material into China from other jurisdictions.
Zhan said that if Wu would not allow the imported silicon from Taiwan to be imported to the factory in Shenzen via Wu-controlled Bitmain Hong Kong, he would procure it from a semiconductor fab in China. He also noted that procuring equivalent silicon in China would not be a sure thing, and would cause a great loss for the company. In the letter he urged Wu co-conspirators to cooperate, warning that "Wu's misconducts will lead Bitmain and part of its employees into hell." 
What do Chinese netizens think of the Bitmain drama?
On Weibo, the sentiment of netizens are mixed.

Under Zhan's post, the comment section seemed to lean towards pursuing Wu for breaking the law. One commentator wrote "victory always belongs to the just side" and said that Zhan should use the full force of the law to prosecute Wu.
However, when local China media published a story on the escalating drama the peanut gallery was more neutral. Many in the comment section urged both Zhan and Wu to come to a resolution saying it would be better for everyone. One person chimed in saying that the best way forward would be for one person to leave the company. "It's better to separate, for everyone".
Battles over company seals are common in China
As this unfolds, Softbank is dealing with an almost parallel issue involving governance disputes and the almighty company seal at one of its portfolio companies. 
According to a report from Reuters, problems at Masayoshi Son's venture fund continue to grow as the Chairman and CEO of one of ARM's chipmaking ventures Softbank sold off to local investors won't hand over the company seal. Unless the seal is physically taken away from the duo, or a majority of shareholders vote to remove the two and issue a new seal they could remain in charge forever — unless the firm's new owners decide to dissolve it altogether. 
Source: decrypt