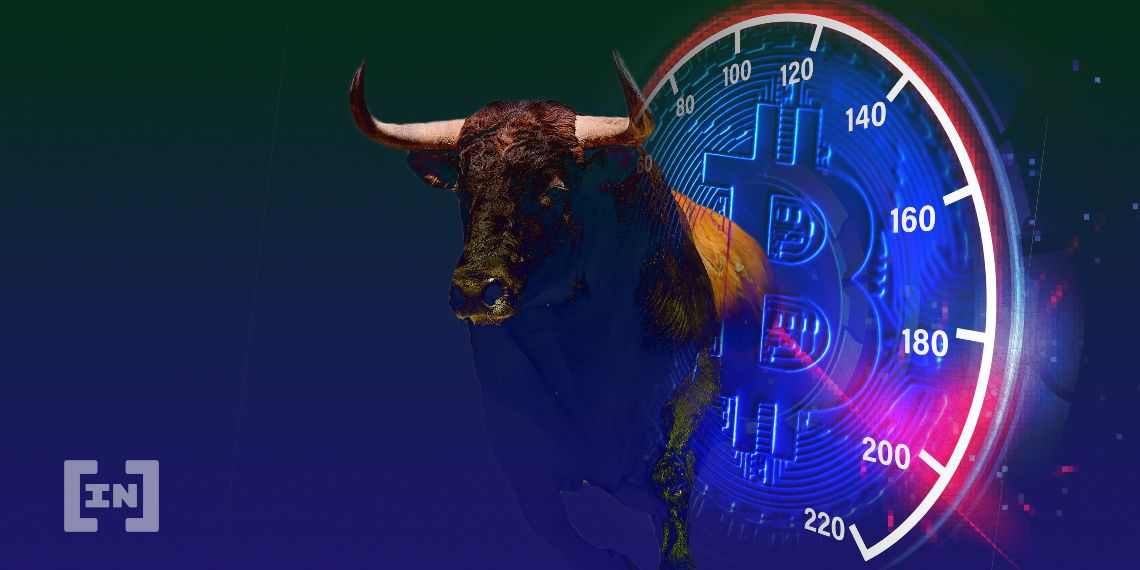 Traders in the Bitcoin market are expecting volatility for the leading cryptocurrency to slow down now that the halving is behind us.
Implied volatility is a metric for assessing the market's forecast. Looking at the futures market and options trading are often a good means of assessing implied volatility. In the case of Bitcoin, expectations are that volatility will be substantially less after a halving.
Bitcoin's Implied Volatility Falls
This week, Bitcoin's long-awaited third halving came and went. The annual inflation rate for BTC is now lower than all other fiat currencies, which will only make it more attractive in the long-run. That's partly why Paul Tudor Jones recently chose to invest in Bitcoin.
However, in the short-term, traders are expecting Bitcoin's volatility to slow down. As skew (@skewdotcom) writes on Twitter, implied volatility has dropped off after the halving event.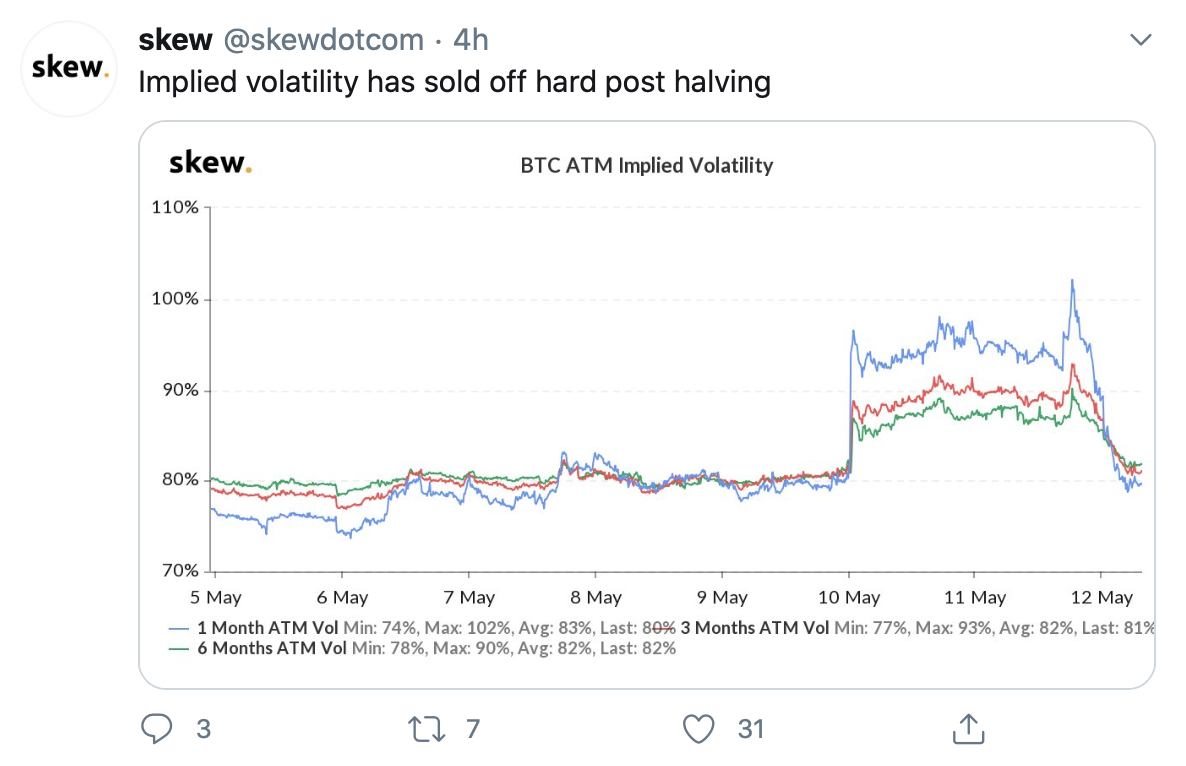 However, it should be noted that the implied volatility only spiked suddenly amid the dip in price this past weekend. It has now returned to levels seen just last week.
Since last month, Bitcoin's actual realized volatility has returned back to 'normal' levels. March was an exceptional month for Bitcoin volatility, but things have cooled off since then. Judging from the expectations from implied volatility, we can expect price movements to cool off even further for the month of May.
Was the Halving Priced in After All?
With BTC still failing to recapture the $9,000 price point after a drastic drop this past weekend, many are wondering: was the halving 'priced in' after all?
Historically, major price movements have happened after halvings, not before. The event itself is bullish on longer time-frames. So, expectations that Bitcoin would 'pop' in anticipation of the halving were misguided. In effect, the opposite happened since too many expectations were placed on the actual event itself. This weekend, the cryptocurrency plummeted below $9,000, resulting in $1.3 billion in liquidations.
Now, traders are expecting things to cool off—and for good reason. The past few days have been especially volatile for Bitcoin.
The post Bitcoin's Implied Volatility Cools Off After Halving appeared first on BeInCrypto.
Source: Beincrypto Bitcoin's Implied Volatility Cools Off After Halving