On May 9, the Bitcoin price initiated a rapid decrease that caused it to drop by more than $1,500 in less than one hour. The movement shares similarities with a drop that occurred in February 2020 which eventually led to the $3,752 bottom on March 13.
Well-known trader @CryptoCapo_ outlined a BTC chart that compares the recent decrease to that in February 2020. If the same movement transpires, Capo believes that BTC can possibly retrace all the way to $9,800, before the price makes a real downturn.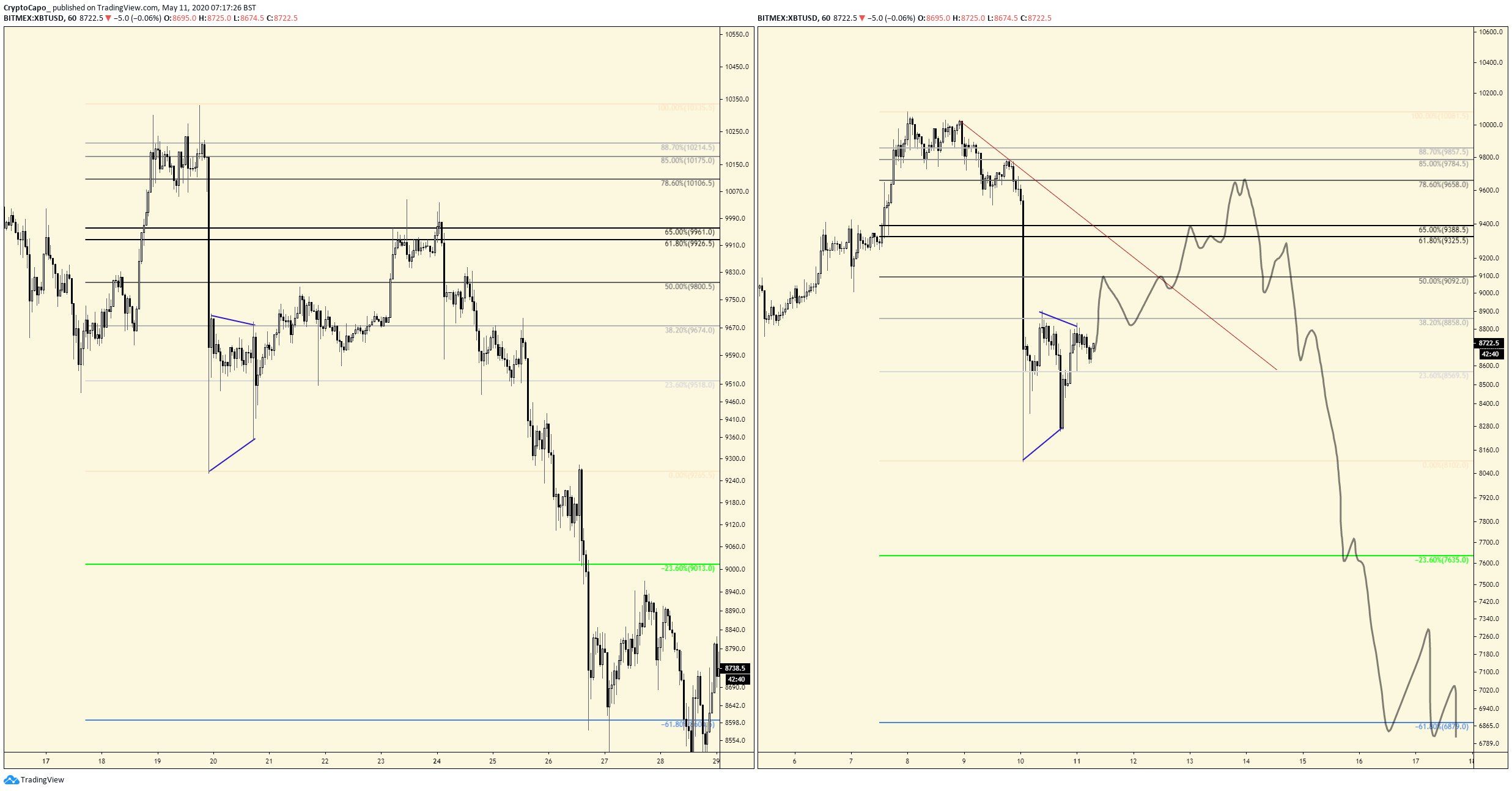 Capo predicts that FOMO in anticipation of Bitcoin's next halving will be required for the corrective upward rally to be strong enough to take the price all the way back to $9,800
Good morning. I would like to see something like this on $BTC. Price reaching $9300-9700 and people calling for ath and absurd targets again. Halving fomo kicking in.
Side-by-Side Bitcoin Fractal Comparison
In both movements (shown in the charts below), the price created a double-bottom after the rapid decrease. After struggling to move above the 0.382 Fibonacci level, the price was finally successful on its third try.
The entire retracement took the price slightly above the 0.618 Fib level. In the lower chart, this is especially evident in the upper wick (arrow). In hindsight, this was likely a stop-hunt attempt prior to the price moving downwards with strength.
In the current movement, this same pattern would make for an increase all the way to $9300-$9400 before resuming its downward movement.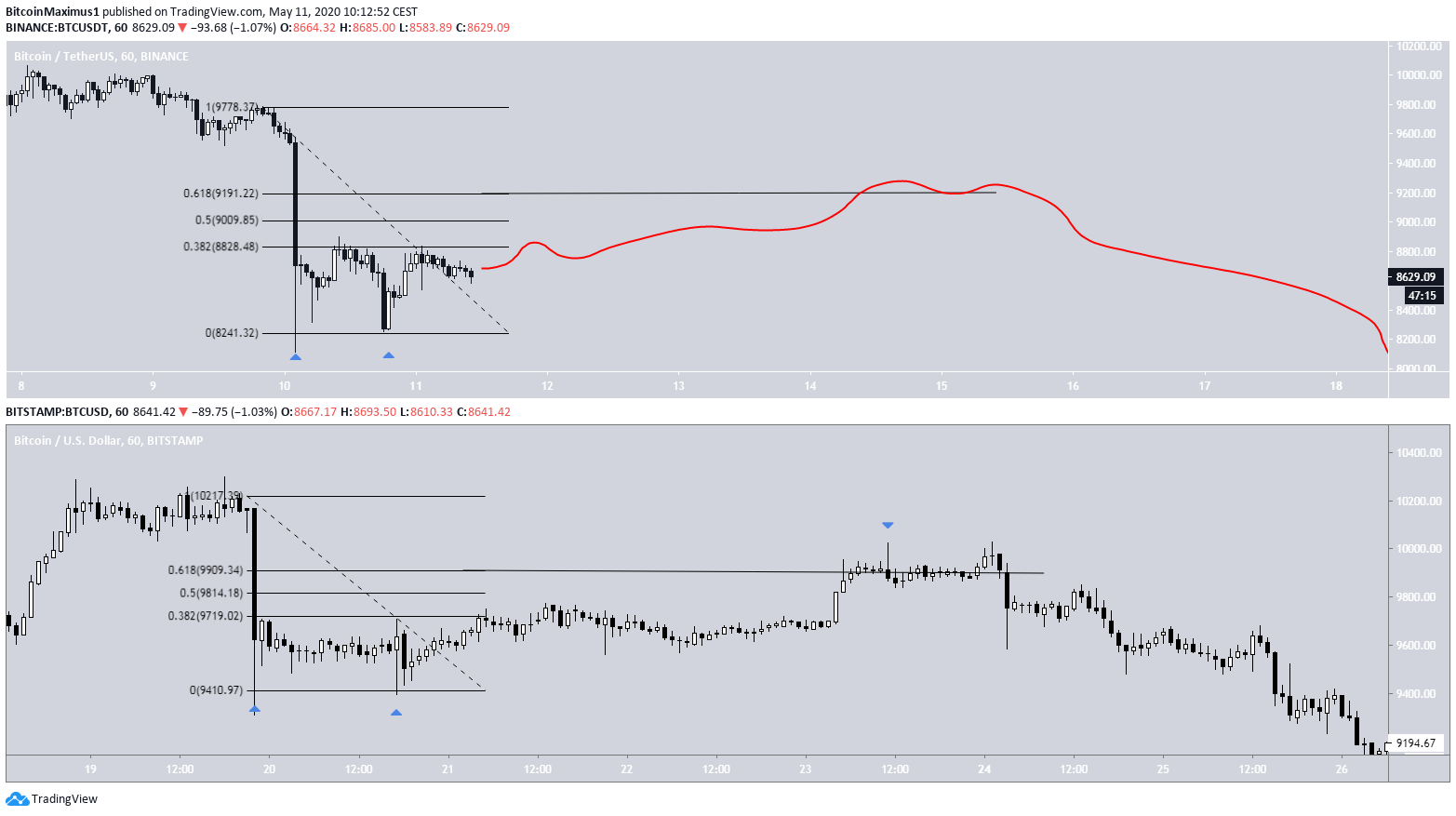 February 2020
There are several important characteristics of the February fractal. First, the entire decrease transpired in five waves (labeled W-X-Y-X-Z below). Initially, the price fell below the $10,200 area, which previously acted as support, before validating it as resistance. This was the top of the X-wave, and the price decreased afterward.
The entire formation ended with a low of $3,782, which was the 6.27 Fib level of the first wave.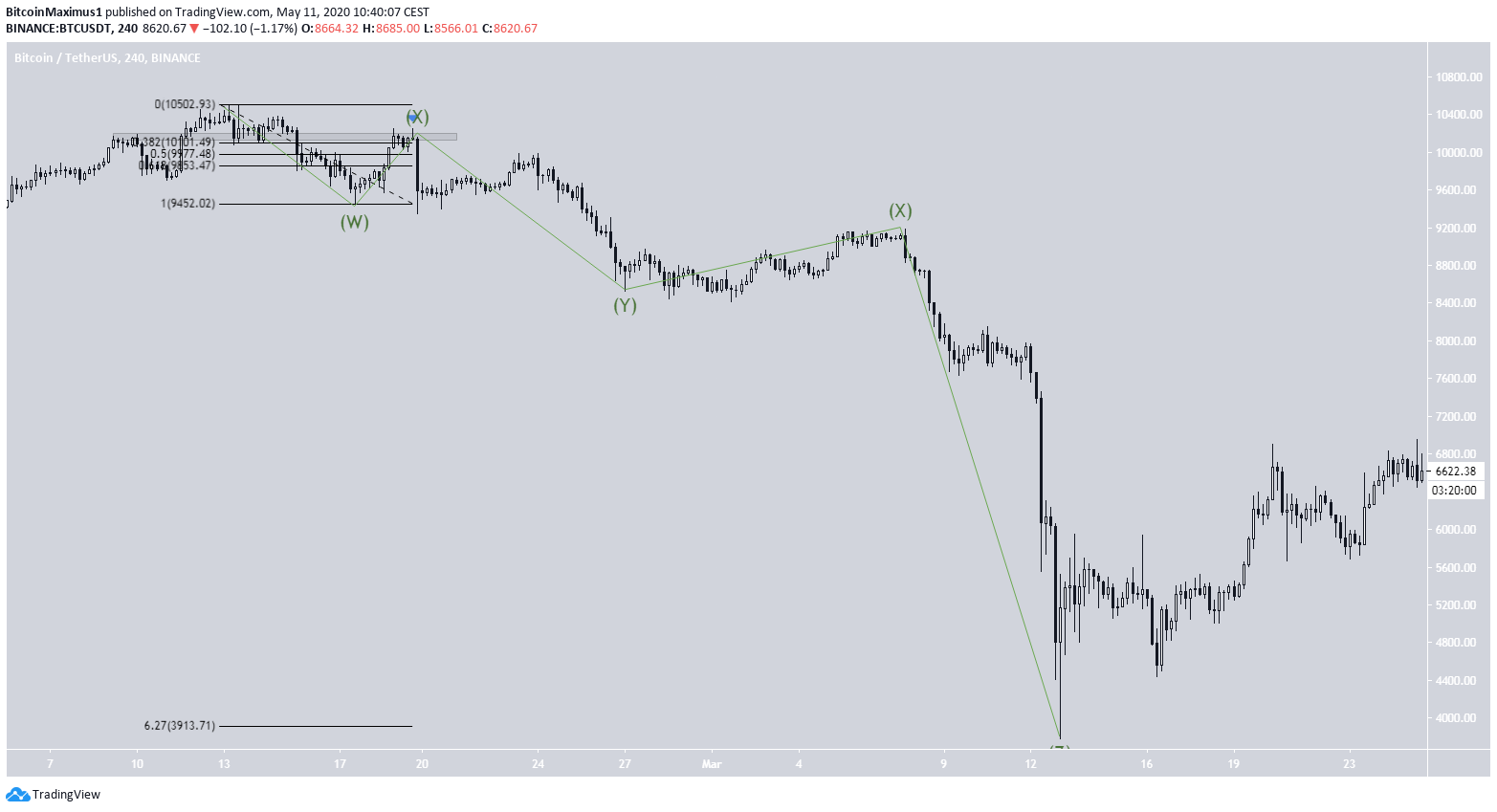 Current Movement
If the price movement follows the same path as it did in February, the $9,300 broken support area is likely to act as resistance afterward.
If the five-wave formation transpires as expected, we cannot use the 6.27 multiple since that gives us a negative value. However, projecting the length of the entire five-wave formation of February to the current movement gives us a target of $3,352 for the bottom.
The reason for the negative value for the 6.27 multiple is the length of the first (W) wave, which is more extended in the current movement.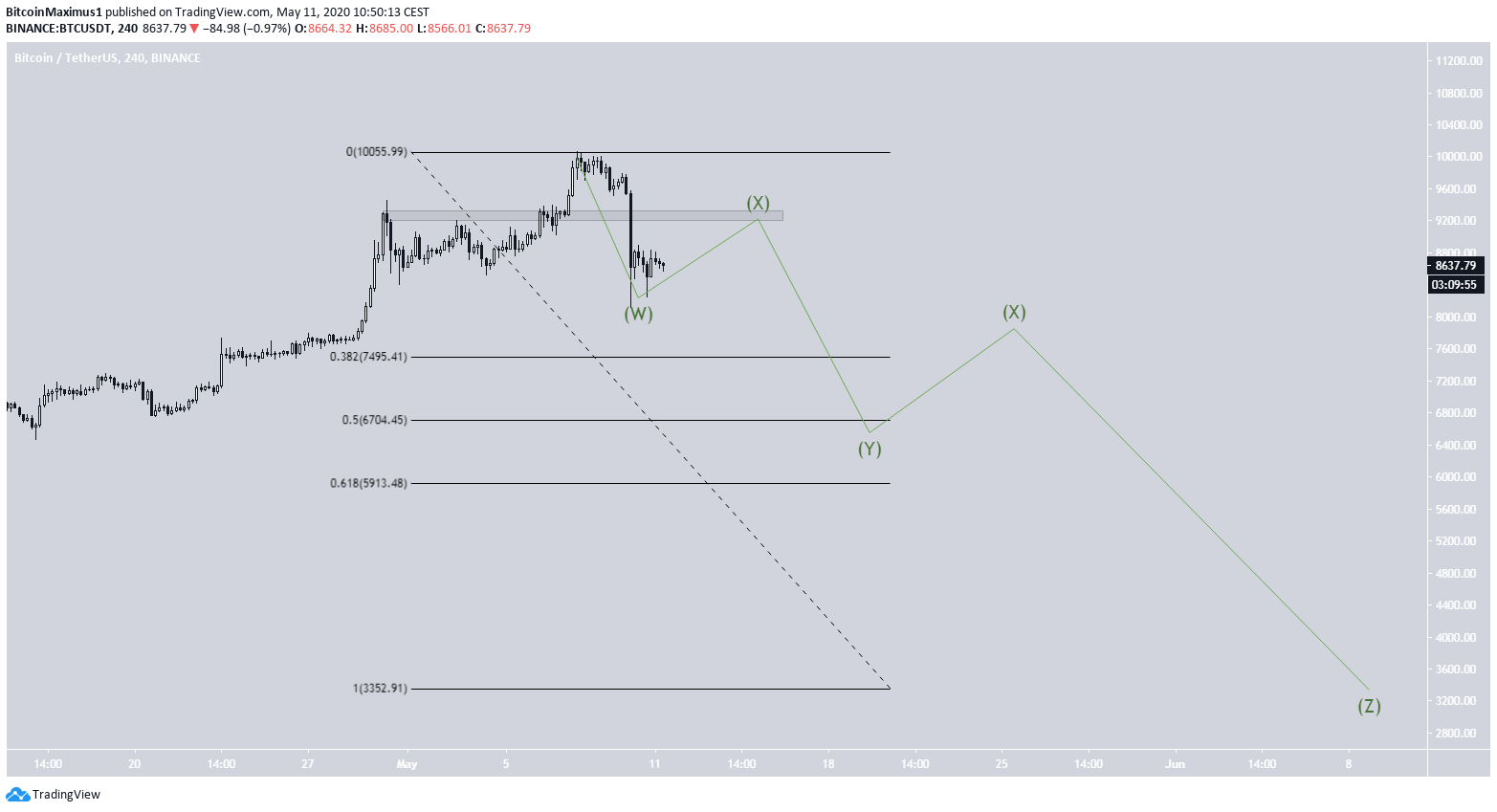 To conclude, the BTC price is possibly following a fractal from February 2020. If the pattern is followed in its entirety, the formation will end with a low of $3,352, reached next month.
The post Bitcoin's February Fractal Indicates More Punches to Come appeared first on BeInCrypto.
Source: Beincrypto