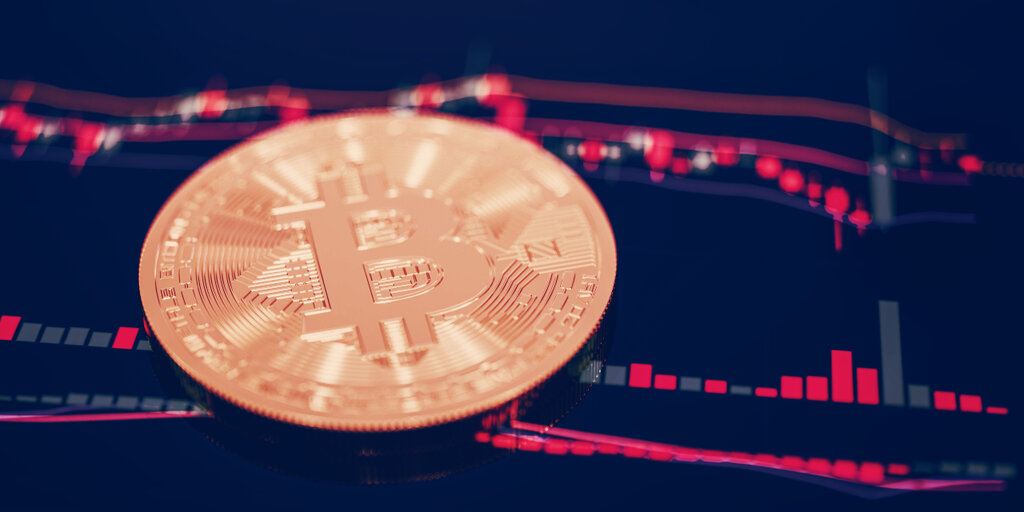 It's been a rough day for crypto, with many of the industry's leading assets in the red, including Bitcoin.
The market leader is down nearly 2% and trading at just over $9,100. Bitcoin even briefly dipped below $9,000 today, testing resistance levels. The same is true of Ethereum and XRP, which are each down about 2% on the day.
And prices aren't the only things that are down today.
While the crypto industry is no stranger to scams, it's been a particularly bad day for exploits. Cybersecurity firm Group-IB reported today that a "sophisticated" Bitcoin scam involving fake celebrity endorsements has exposed the personal data of as many as 250,000 people.
Meanwhile, keyless crypto wallet ZenGo has also revealed today that it uncovered vulnerabilities to double-spending attacks in multiple Bitcoin wallets, including Ledger Live, Bread (BRD), and Edge, potentially leading to concerns of lagging safety.
By contrast, the mood today in the traditional market could not be more different.
The Dow Jones Industrial Average jumped nearly 100 points today, while the S&P and Nasdaq rose by 14 and 53 points, respectively. The boost follows the release of a June jobs report which indicated that nearly 5 million jobs were added to the US economy last month, far exceeding expectations.
That brought the unemployment rate down to just a hair over 11%—slightly better than the monthly 12.4% estimate. Though, it's worth noting that 11% unemployment is still historically very high, as market analyst Mati Greenspan joked on Twitter.
Stocks soar on (checks headlines) 11% unemployment. pic.twitter.com/hoMrch4ela

— Mati Greenspan (Tweets are not trading advice) (@MatiGreenspan) July 2, 2020
Nevertheless, the fact that crypto is down while stocks are again up suggests that Bitcoin is (again) breaking its correlation with the US stock market.
I think it's safe to say that the recent correlation between Bitcoin and the U.S. stock market seems to be breaking. pic.twitter.com/AKHjC4jYvz

— Joseph Young (@iamjosephyoung) July 2, 2020
Maybe this time for good?
The views and opinions expressed by the author are for informational purposes only and do not constitute financial, investment, or other advice.
Source: decrypt