A massive liquidation of about $1.3 billion across crypto derivative exchanges has triggered a Bitcoin price decline to $8,600, only two days after topping the $10k price mark.
The current downward trend has also extended to the altcoin market. All top-10 altcoins are in the red with Bitcoin Cash (BCH),  Litecoin (LTC), and EOS the heaviest losers in the past 24-hour trading period.
Liquidation of Over-Leveraged Longs Trigger Bitcoin Price Fall
According to Datamish — a platform that tracks Bitcoin long and short positions on Bitfinex — over 950 BTC longs were liquidated on Bitfinex on Sunday. Indeed, the wipeout of longs on Bitfinex is indicative of a broader bloodbath for over-leveraged long positions across multiple platforms.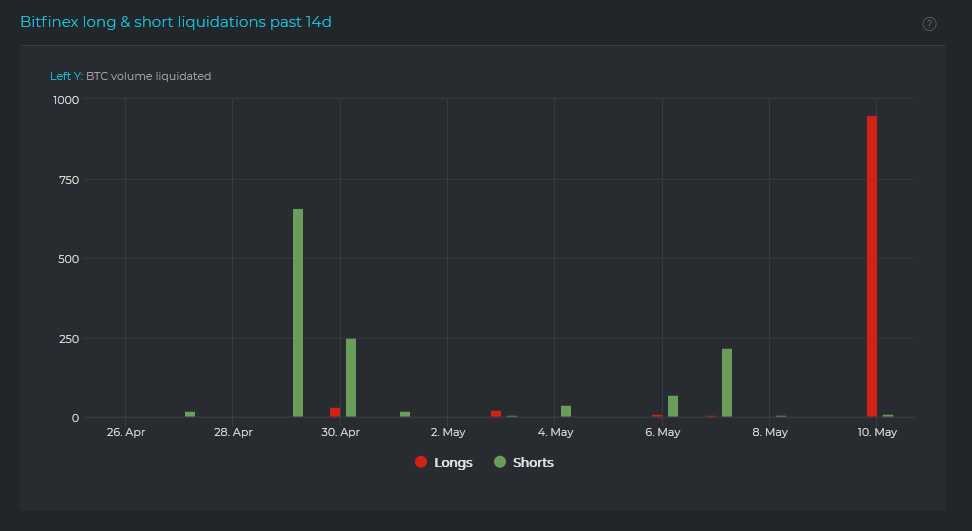 Source: Datamish
As of the time of writing, data from CryptoMeter.io shows $246 million in BTC longs liquidated on BitMEX, with only $3.6 million in short positions suffering the same fate. From the trend observed on both BitMEX and Bitfinex, it appears BTC longs are the major contributor to the liquidation bloodbath.
The reason for the massive liquidation in long positions might be the overwhelming anticipation of a post-halving Bitcoin price surge, causing traders to make over-leveraged long bets.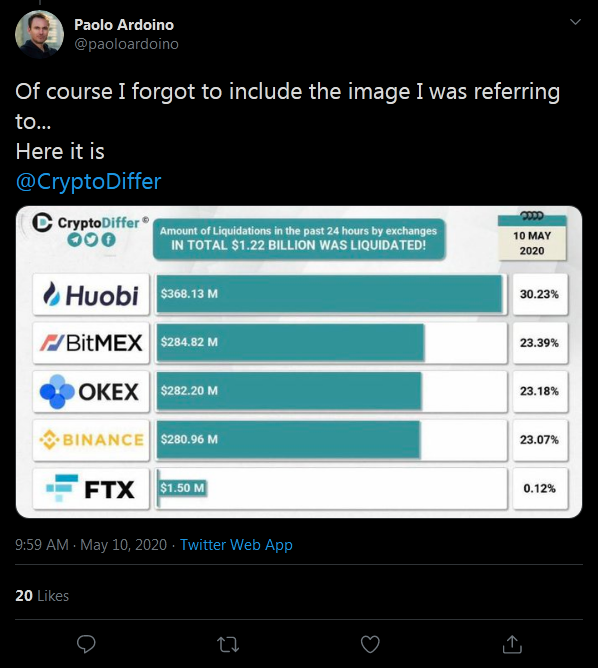 Source: Twitter
This enthusiasm might have been supported by the recent rise above $10,000. However, the top-ranked crypto was unable to remain on the upside, catching traders with over-leveraged long bets off-guard.
Amid the current losses, Bitfinex CTO Paolo Ardoino tweeted:
It would be nice to add @bitfinex margin positions liquidations there. Leverage is max 5x so when liquidations happen it is, sadly, real value wiped out. Much more meaningful than 100x stuff. FInex should be around 25/30M from a quick estimate.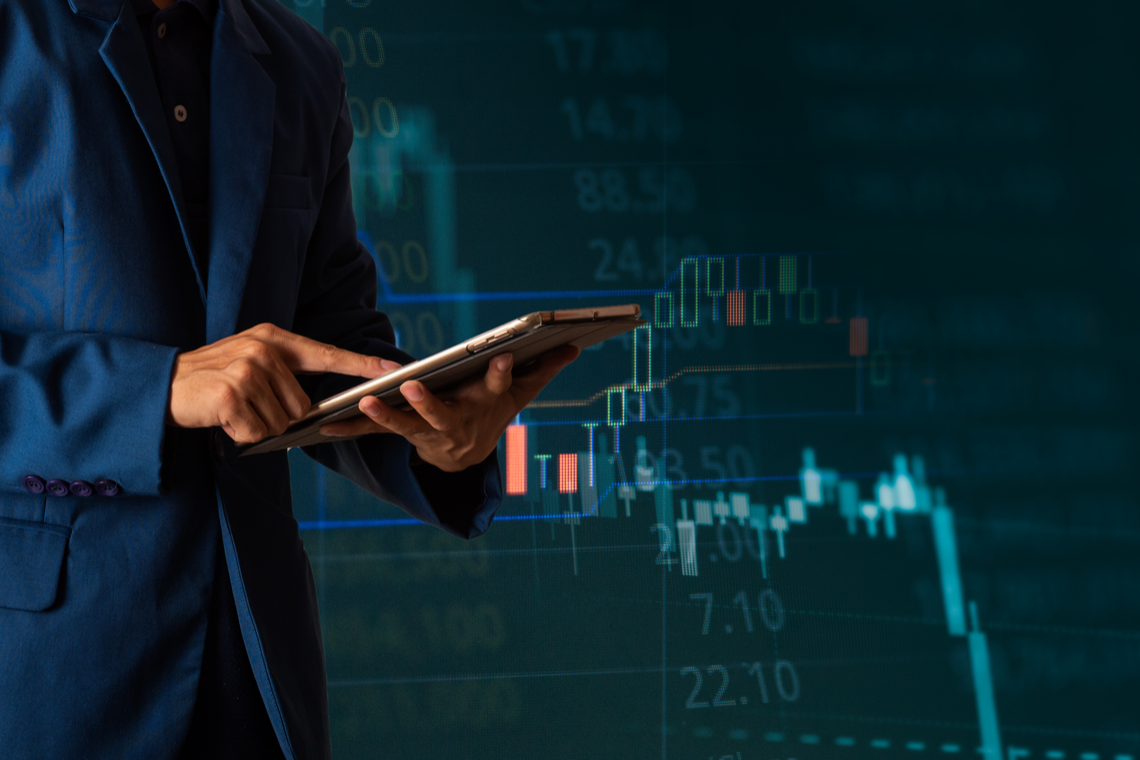 Peter Schiff Calls the Bottom Again?
As previously reported by BeInCrypto, a rising Bitcoin options put/call ratio (PCR) observed in the last few weeks pointed to the expectation of another significant price drop around the upcoming halving event.
As expected, gold bug Peter Schiff was quick to tweet about the price drop, calling the decline a case of speculators jumping the gun to sell the rumor even before the actual halving.
Schiff's attempts at bashing Bitcoin during a downtrend have historically marked the bottom, according to @blockandchain on Twitter. BTC proponents will be hoping that history repeats itself, and the gold bug's latest remarks signal another significant Bitcoin price gain.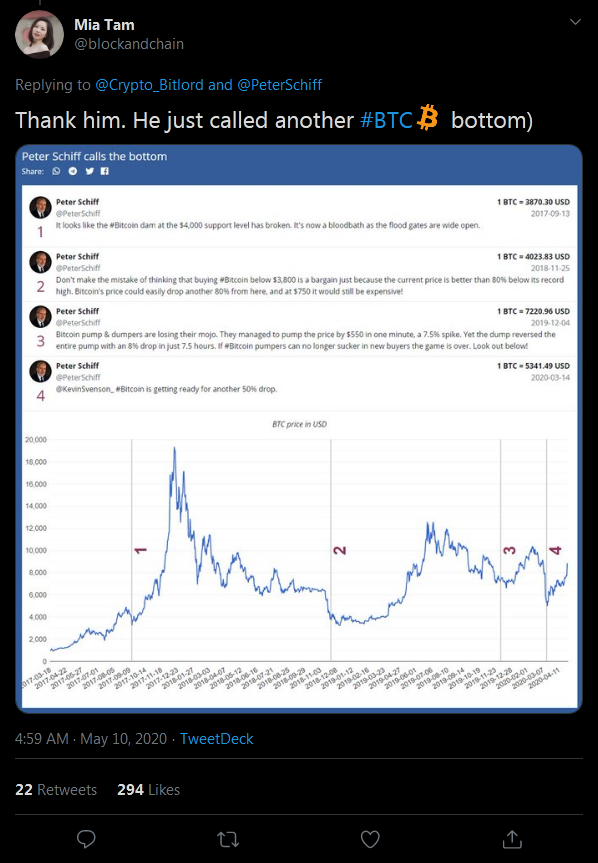 Source: Twitter
With the halving only hours away, all attention in the crypto scene appears drawn to the Bitcoin price and how it will behave after the event. The two previous block reward halvings have seen BTC go on to print a new all-time high in the following year.
Be sure to check out BeInCrypto's in-depth video guide on everything you need to know about Bitcoin's upcoming halving:
The post Bitcoin Price Sees Pre-Halving Dump, $1.3 Billion in Liquidations appeared first on BeInCrypto.
Source: Beincrypto