Bitcoin price dumps over fears Satoshi Nakamoto moved coins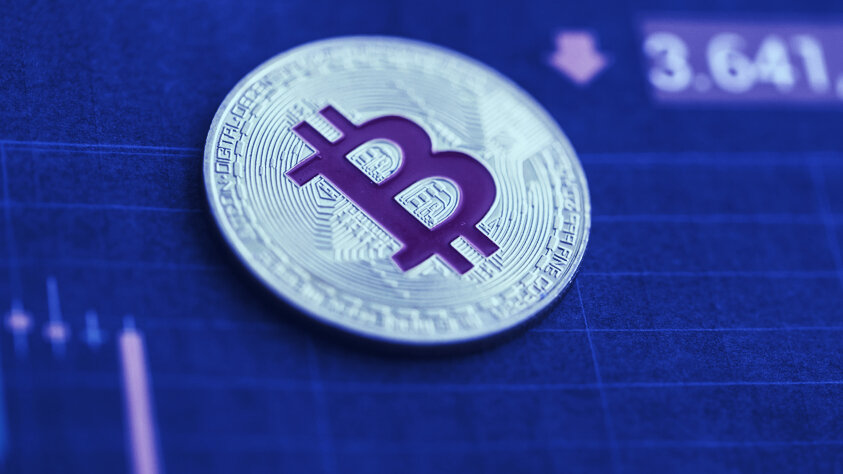 Update: According to Glassnodes, small amounts of the transaction have been sent to crypto exchange Coinbase (0.004 BTC) and crypto payments solution CoinPayments (0.003 BTC).
Update: The price of Bitcoin has now tanked to $9,450—after falling as low as $9,320.
The price of Bitcoin has dropped $200 in the last 30 minutes over worries that pseudonymous Bitcoin inventor Satoshi Nakamoto may have moved some of his coins. Bitcoin fell to a low of $9,550 and is currently at $9,621.
Earlier today, 50 Bitcoin mined in the first month of Bitcoin's existence were moved, as Decrypt reported, worth $500,000. Since Satoshi Nakamoto was one of the few Bitcoin miners at the time, it has been suggested that these coins were his. However, while some wallets are known to be Satoshi's—the status of this wallet was less than certain.
In fact, researchers argue that the wallet was not one of Satoshi's. According to a study by independent researcher and cryptographer Sergio Demián Lerner, a separate miner mined 1,814,400 Bitcoin in its early days. He has since published an updated study, which focuses on the nonce of the Bitcoin block, as further evidence.
Regardless, speculation has quickly abounded on Twitter.
"That's just one month after first bitcoin block was mined. There is not a lot of people who can do this, perhaps close associates of Satoshi," wrote analyst Joseph Young.
WhaleAlert, which tracks cryptocurrency movements, wrote, "40 BTC (391,055 USD) transferred from possible Satoshi owned wallet (dormant since 2009) to unknown wallet."
Damn, shouldn't have rejected that Satoshi Nakamoto KYC on @binance today. (Joking)

Welcome back, Satoshi! Or whoever that OG is.@jgarzik Who was mining back then? You probably know them all, right? https://t.co/IU0JWWNo4i

— CZ Binance (@cz_binance) May 20, 2020
"Damn, shouldn't have rejected that Satoshi Nakamoto KYC on binance today. (Joking) Welcome back, Satoshi! Or whoever that OG is," tweeted Binance CEO Changpeng Zhao.
Although analysts in the space have been quick to deny that the wallet was owned by Satoshi, the rumours have still caused a minor crash to the price.
The views and opinions expressed by the author are for informational purposes only and do not constitute financial, investment, or other advice.
Original Source: Decrypt Bitcoin price dumps over fears Satoshi Nakamoto moved coins