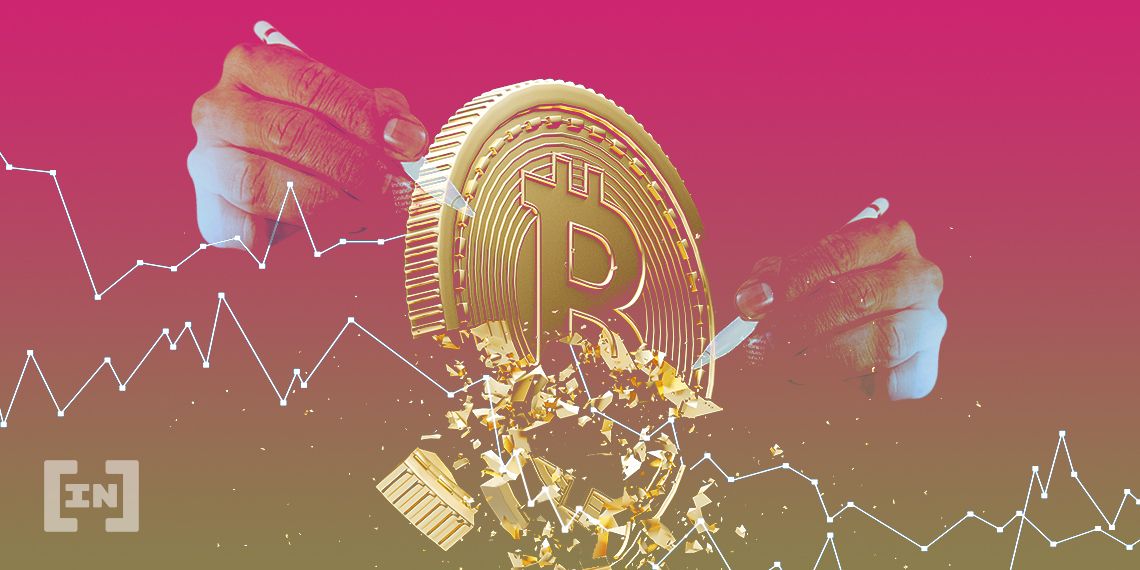 On April 16, the BTC price reversed its trend and began an upward move that caused it to break out above the closest resistance level.
Bitcoin Breaks Out
The BTC price initiated a rapid decrease on April 16, reaching a low of $6,468. However, the price immediately reversed its trend, initiating a considerable upward move to touch a high of $7,220.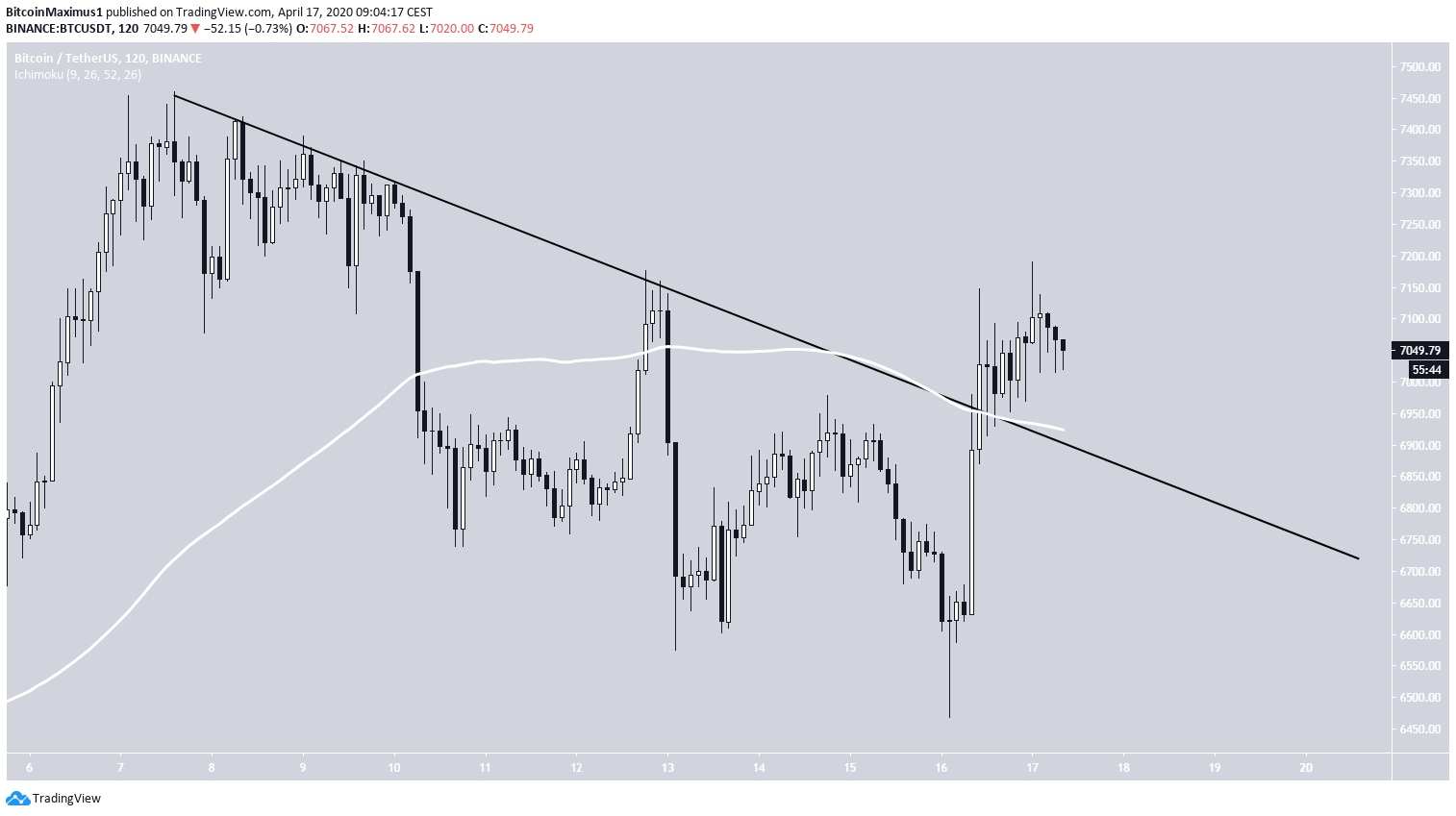 This upward move caused the price to break out of the descending resistance line it had been following and validated it as support afterward. Also, the price moved above the 200-hour moving average (MA).
These are both bullish signs that suggest the price is expected to move higher.
However, the price has reached a double-top inside the resistance area at $7,150. This area also coincides with the 0.618 Fibonacci level of the previous downward move, making it a suitable level for a trend reversal.
Furthermore, the RSI has generated some hidden bearish divergence, albeit not very pronounced. The outlook is mixed, having both bearish and bullish signs.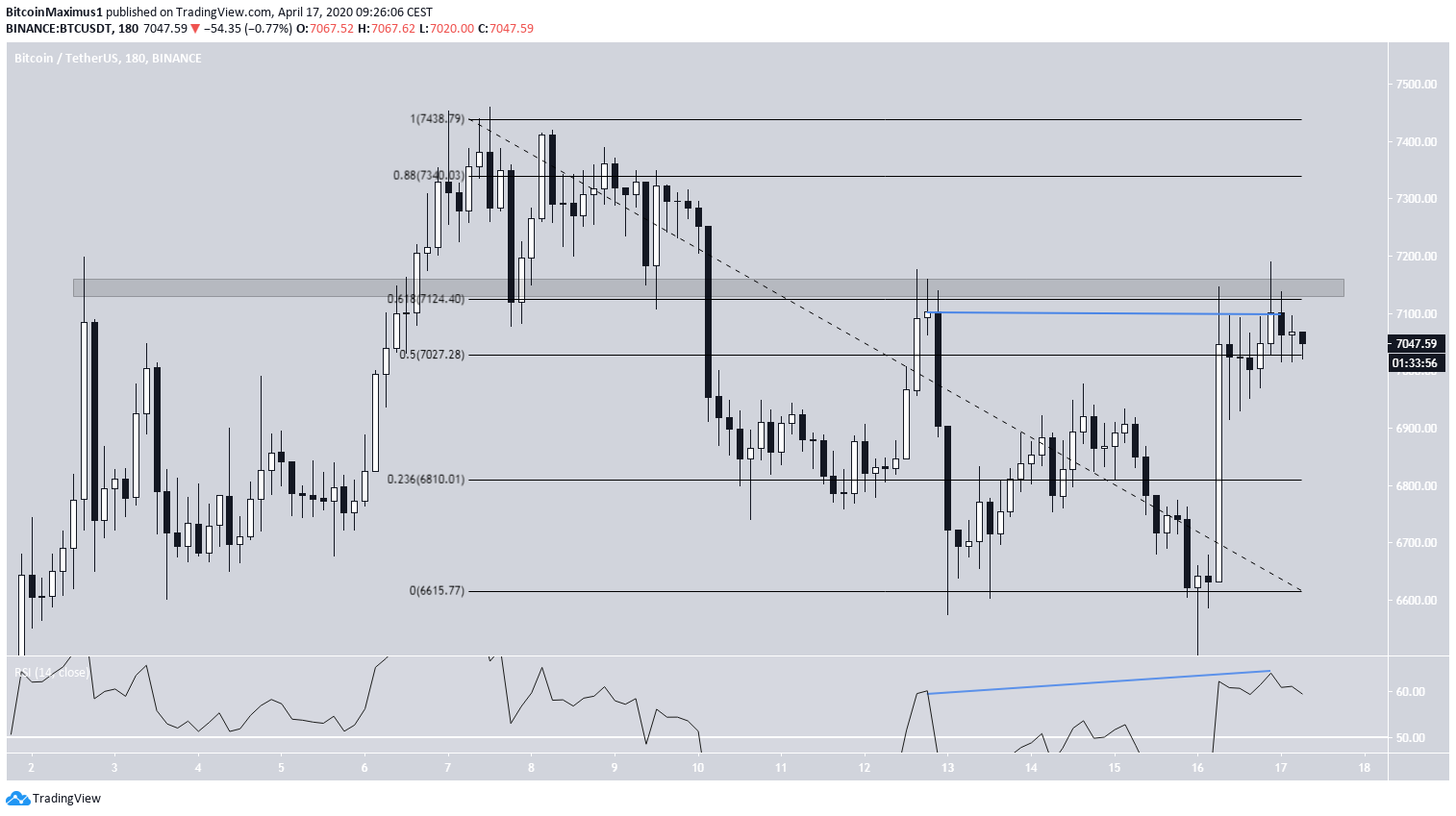 Bullish Or Bearish?
There are two primary possibilities for the future of the BTC price movement. In the bearish scenario, the price has completed an upward A-B-C  formation and broken down from an ascending wedge. Currently, it is in the process of completing a five-wave formation that would take the price to the bottom of the range at $6,300.
This outline is supported by the double top at $7,150 and the fact that BTC has broken down from an ascending wedge.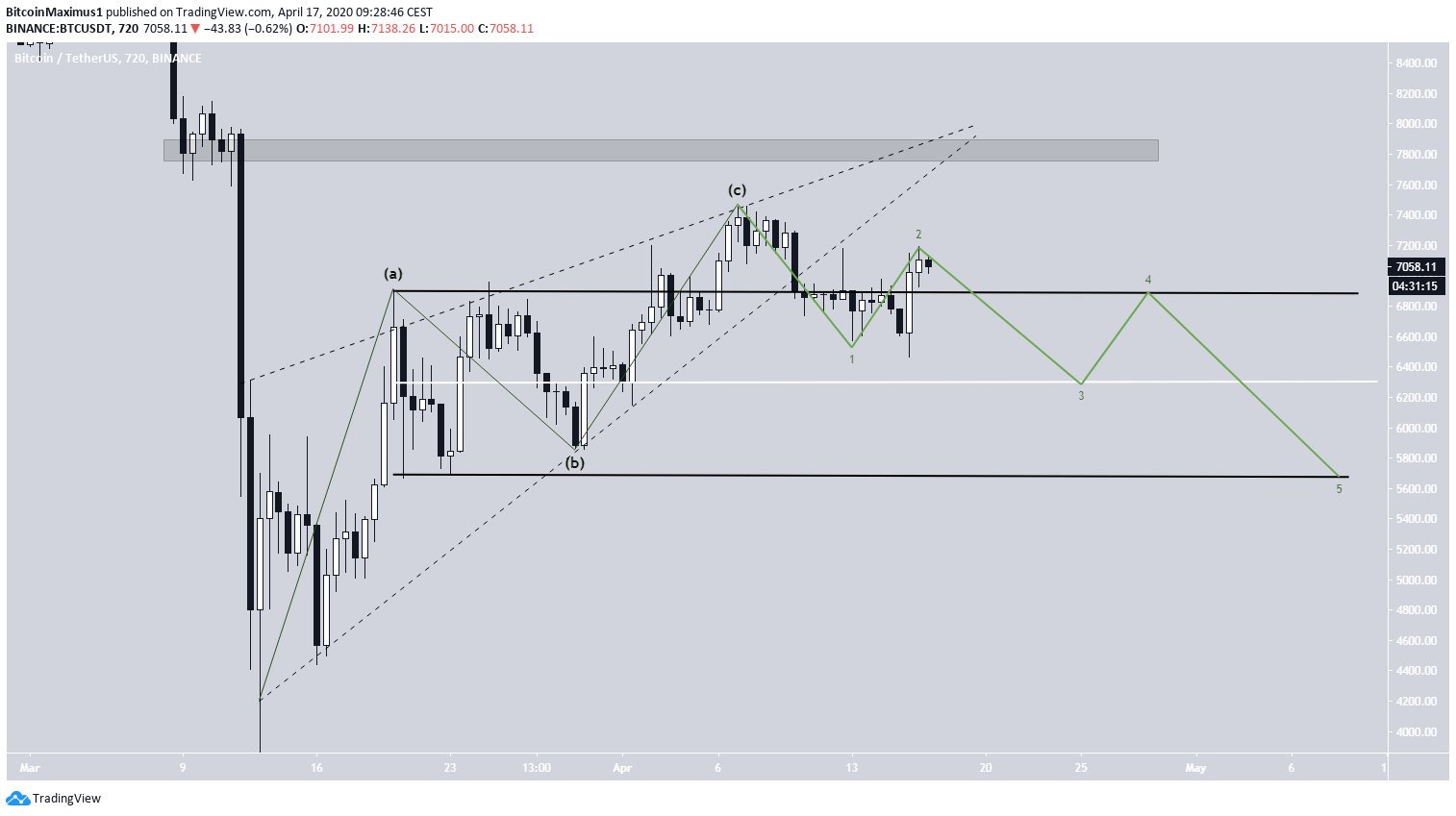 The bearish possibility indicates that even though BTC has broken down from an ascending wedge, it is likely to make another higher-high and validate the wedge once more. The likeliest place for this high would be around $7,900 at a confluence of the support line of the wedge and the closest resistance area.
This possibility is supported by the fact that the price has moved above its 50-day MA, which had previously provided resistance for the $5,700-$6,900 range.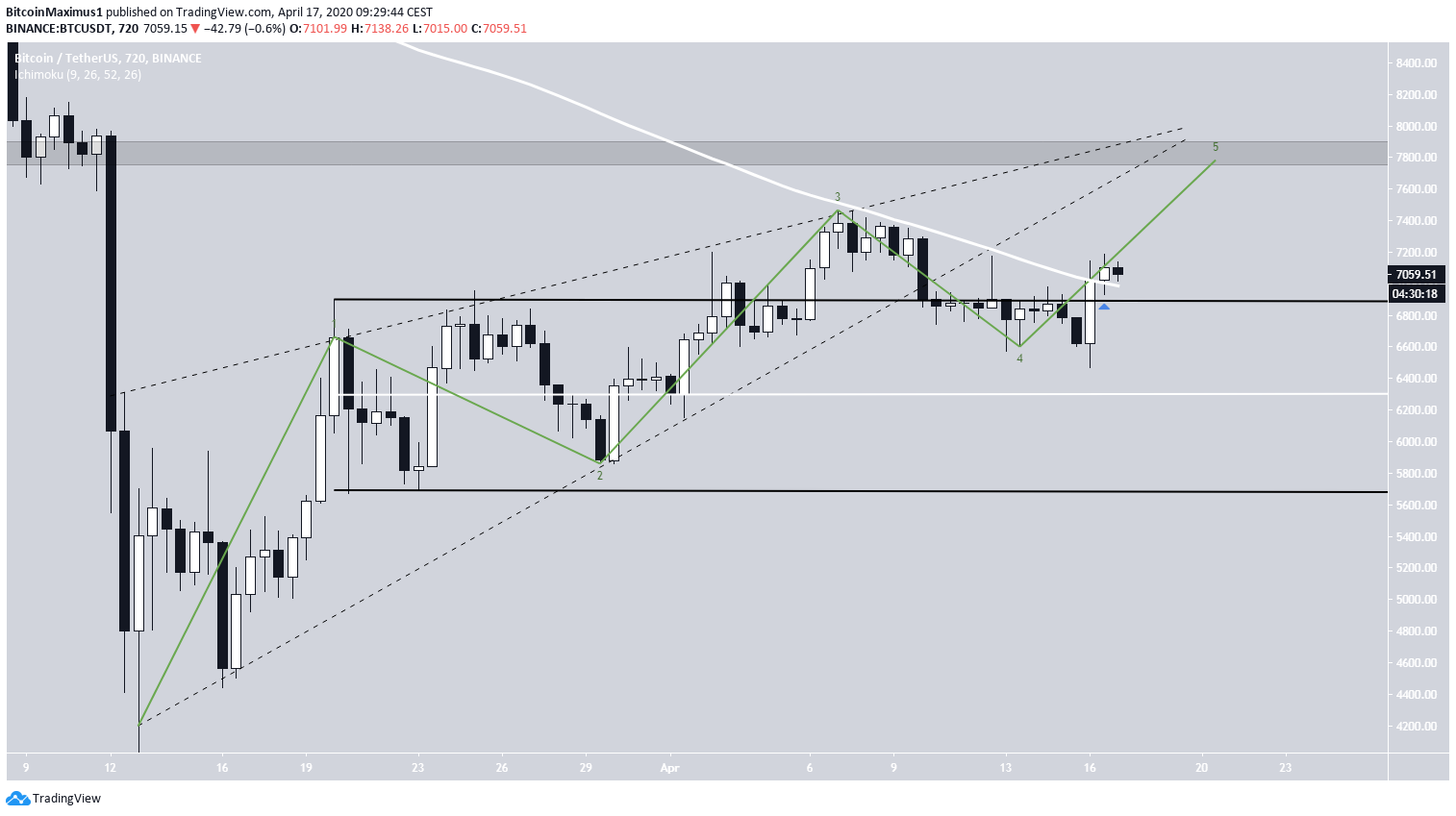 To conclude, the Bitcoin price has begun an upward move. While the move has been notable, it is not consequential enough to confirm that the price will continue upward. The $7,150 area is likely to determine whether the bullish or bearish scenario will transpire.
For those interested in BeInCrypto's previous Bitcoin analysis, click here.
The post Bitcoin on the Fence — Is $8,000 or $6,000 Up Next? appeared first on BeInCrypto.
Source: Be In Crypto