According to data from CoinMetrics, bitcoin miners generated over $1.09 billion in profits in January 2021, just shy of the all-time high (ATH).
This follows the highest monthly revenue for Bitcoin miners ever, witnessed in December 2017. At the peak of "crypto winter," miners banked more than $1.25 billion.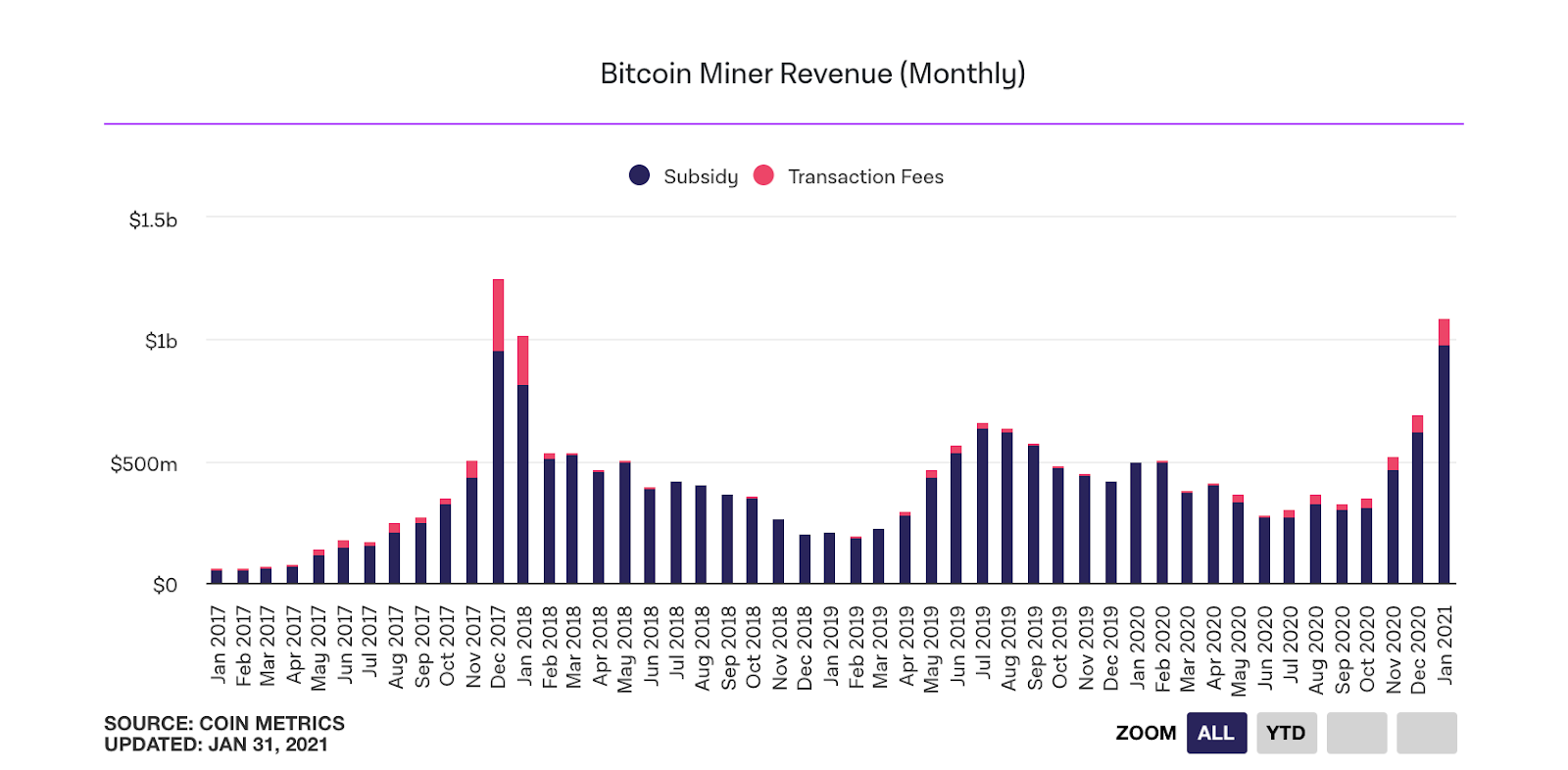 Increase in Bitcoin Mining Revenue
The revenue also surpassed last year's January record when miners earned slightly over $1 billion. This is practically double the revenue from only two month ago.
The chart shows that almost 90% of the total revenue (reportedly $977 million) came from the network's block subsidies. The remaining 10% comes in the form of transaction fees.
This is likely related to the reduction in btc reward per block produced. As a result of the third Bitcoin halving event in May, miners now receive just 6.25 btc.
Given this, it's reasonable to assume that the current increase in mining revenue is largely due to the recent bitcoin rally. The leading cryptocurrency jumped to as high as $40.000 before settling into a consolidation range.
Bitcoin Network Hashrate Drops
Notably, Bitcoin's mining difficulty growth has been relatively more stable, with capable miners increasing daily revenue for each Terahash per second (TH/s) of computing power. Currently, it sits around $0.25 per 1 TH/s, a rate that hasn't been seen since mid-2019.
BeInCrypto previously reported that, despite a supply shortage in mining equipment and a 25% price correction from a record $42,000, the Bitcoin hashrate managed to reach its ATH of 155.4 million TH/s on Jan. 17. However, since then, there has been a roughly five million TH/s decline.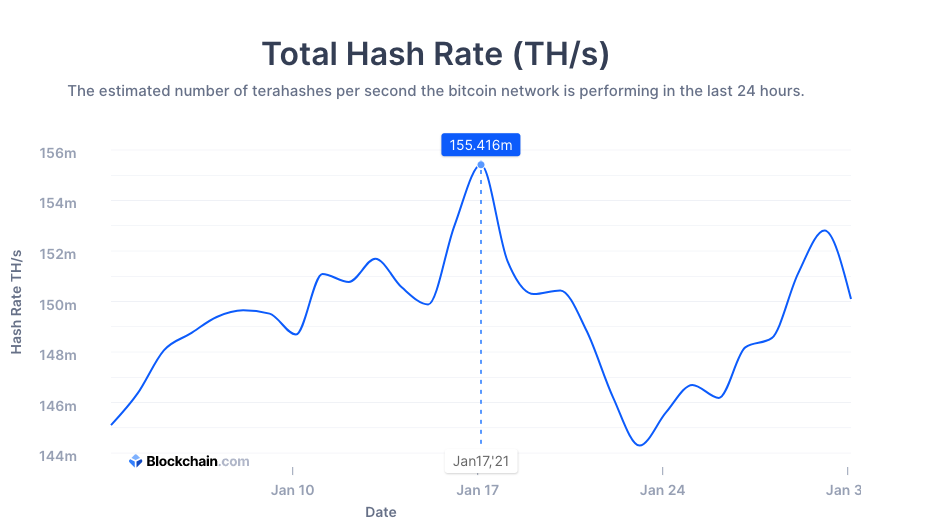 According to Blockchain.com explorer, at the time of writing, the Bitcoin network hashrate sits slightly over 150 million, which suggests that either there's a drop in the number of mining rigs involved or the difficulty adjustment has increased. 
The post Bitcoin Miners Banked More Than $1 Billion in January appeared first on BeInCrypto.
Source: Be In Crypto