Last week was another harrowing time for stock traders. The Dow Jones Industrial Average lost 1%, and the S&P 500 shed 1.7%. These numbers also belie the massive volatility, with swings of more than 1,000 points twice. Bitcoin, meanwhile, held its own.
The Federal Reserve stepped in with an emergency rate cut, but those momentary gains were quickly lost as well. With such wild volatility, traders are more nervous than ever.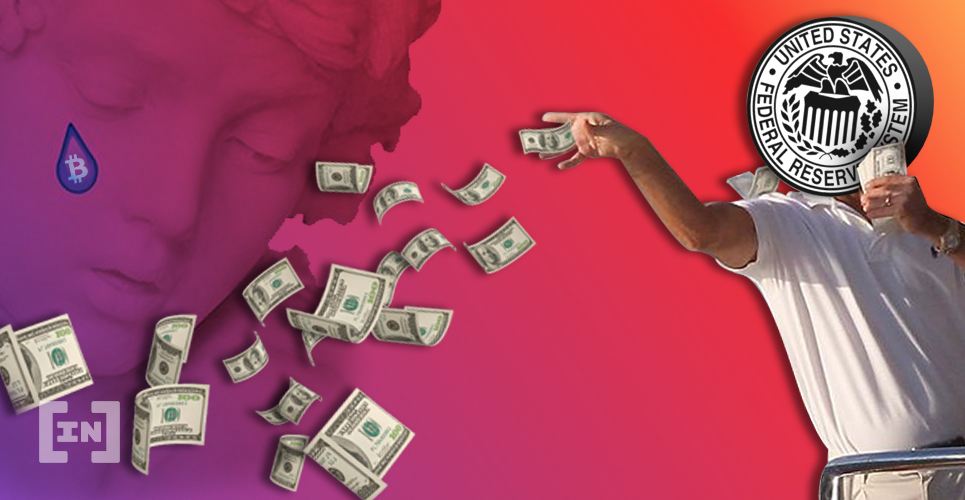 Bitcoin stability?
However, while the stock market saw massive swings through the week, Bitcoin remained relatively stable. In fact, after a protracted loss the previous week, Bitcoin turned slightly positive and remained so.
The stability was also marked by relative low volume – a signal that traders were unwilling to move out of positions. This could indicate that bought positions that were placed after the market downturn were being held during this week.
The stability of the Bitcoin price indicates that traders believe that Bitcoin offers some safe-haven potential. While the previous week's sell-off may have indicated otherwise, the current stability shows promise.
Three signs forward
Additionally, three indicators that were released this week could send Bitcoin soaring. First, the bond yields for US 10-year Treasuries dropped to a record low of .667%. Such a massive decline indicates substantial market fear.
Second, mortgage rates dropped to a new all-time low of 3.29%, according to Freddie Mac. Additionally, new mortgage applications have risen 10%. However, the number of home buyers has not necessarily indicated sales, which were off for the month and could still decline as coronavirus fears continue.
Finally, unemployment dropped to its lowest point in 50 years, reaching just 3.5% on Friday. While this would generally indicate a strong economy, it does not account for the impact of coronavirus. The figures only cover the previous 90 days.
Taken together, the leading indicators show massive weakness, even as trailing indicators show strength. These factors together are a signal that the economy is rapidly weakening. In such a situation, Bitcoin will likely see an influx of investment for its moderate safe-haven status. With the halving right around the corner, large gains could be possible.
The post Bitcoin May See Substantial Increase Based on 3 Economic Signals appeared first on BeInCrypto.
Source: Be In Crypto