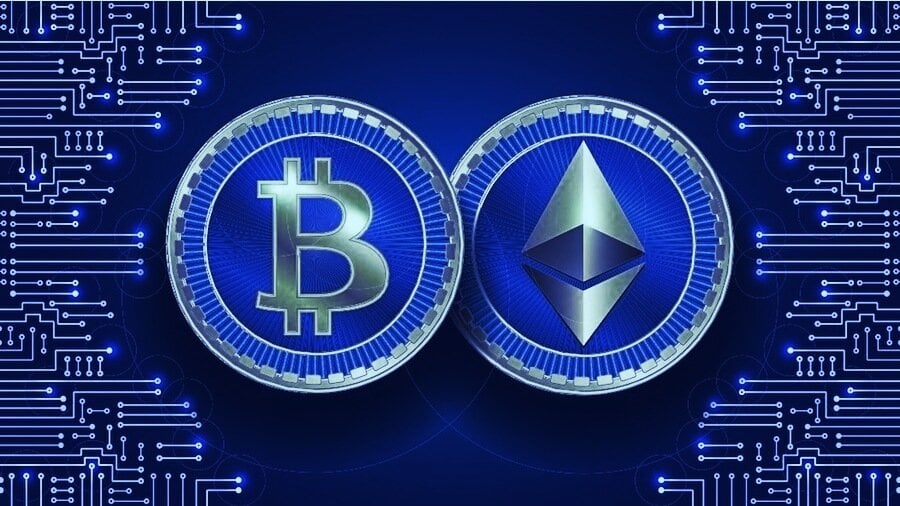 Prominent Bitcoin (BTC) advocate Tuur Demeester has changed his mind on the merits of holding Ethereum (ETH) and has bought in—after five years of slamming Bitcoin's closest rival. But Ethereum supporters shouldn't start cheering a wholesale shift in sentiment too soon. 
"ETH/BTC technicals are looking bullish so I'm long. (I still think ETH has extremely problematic fundamentals)," Demeester tweeted this week. 
I agree with @PeterLBrandt, ETH/BTC technicals are looking bullish so I'm long. (I still think ETH has extremely problematic fundamentals.) pic.twitter.com/yoKhcGeL9f

— Tuur Demeester (@TuurDemeester) July 8, 2020
Demeester, an analyst and co-founder of crypto investment fund Adamant Capital, announced last month that he's scaling back his public involvement in Bitcoin. But his recent statement doesn't mean he's shifting wholeheartedly from Bitcoin to Ethereum. He's emphasized that he's still a Bitcoin believer, and retains plenty of reservations about Ethereum. 
Significant breakout in $ETHBTC with target of .03276 $BTC $ETH Most alts should gain on #bitcoin in near future pic.twitter.com/tYRJk869GN

— Peter Brandt (@PeterLBrandt) July 8, 2020
Demeester was responding to a tweet by popular trader Peter Brandt, who had commented on an ETH breakout earlier this week, and predicted further altcoin gains against Bitcoin in the near future. This, combined with exploding demand for decentralized finance (DeFi) applications on Ethereum in recent weeks, had given investors cause to be optimistic.
He's not the only Bitcoin maximalist to be open to making money from Ethereum. In August 2019, Blockstream's CSO Samson Mow, and others, reportedly invested in tokens which use the Ethereum blockchain—despite publicly only showing support for Bitcoin.
When Demeester announced his shift away from Bitcoin, he said that he was going to be publicly taking a step back—while still maintaining a love for the coin.
A video about what's been on my mind lately and why I'm somewhat scaling back my public involvement in Bitcoin. https://t.co/7A7ijfAnYF

— Tuur Demeester (@TuurDemeester) June 27, 2020
"I'm shifting slightly away from Bitcoin in my interests, and in the things that I want to write about," he said. He explained that recent world events meant he was less excited about focussing primarily on Bitcoin, and the harsh line that was adopted by some Bitcoin fans. He also said he believed that things were about to get more political—a prospect that didn't excite him.
"One of the issues I've felt with self-labeled Libertarians and anarchists is that there's often a level of compassion lacking, and so, rather than try and change their minds, I'm trying to see if there are other ways to talk about this stuff," he said.
Instead, Demeester will be spending more time analyzing and writing about world events, such as racism and child abuse.
A shift towards Ethereum
There has been somewhat of a movement from Bitcoin to Ethereum in recent months. An explosion of interest in the DeFi space has seen plenty of Bitcoin literally move over to the smart contract platform. 
"The entire DeFi space is extremely exciting right now," Mati Greenspan, founder of Quantum Economics told Decrypt. "New economic models are currently being tested and the thought of taking even just some of the power back from the centralized finance world is quite sensational."
He emphasized that such a seismic shift if it occurs, is still at the experimental stage. But Bitcoin supremacists—as distinct from their less extreme cousins the maximalists—are too narrow-minded to see any potential. 
"The idea that Bitcoin is the only digital coin that has value is pretty silly if you ask me," he said. 
Demeester would seem to concur.  Ethereum has captured this Bitcoin maximalist's interest—if not his heart.
Source: decrypt