Bitcoin (BTC) has been increasing since reaching a local low of $9,825 on Sept 8.
However, the price has been struggling to break out above a minor resistance area and the increase seems corrective in nature, making it more likely that the price will eventually make a lower-low.
Bitcoin Creates Shooting Star
Throughout the week, BTC has been rejected by the $10,450 area on multiple occasions, creating a minor resistance level there. In addition, the price created a shooting star, normally considered a bearish reversal signal when coming after an upward move.
Technical indicators are showing weakness. The RSI, MACD, and Stochastic RSI are decreasing. The Stoch RSI is in the process of making a bearish cross, while the RSI has generated a hidden bearish divergence.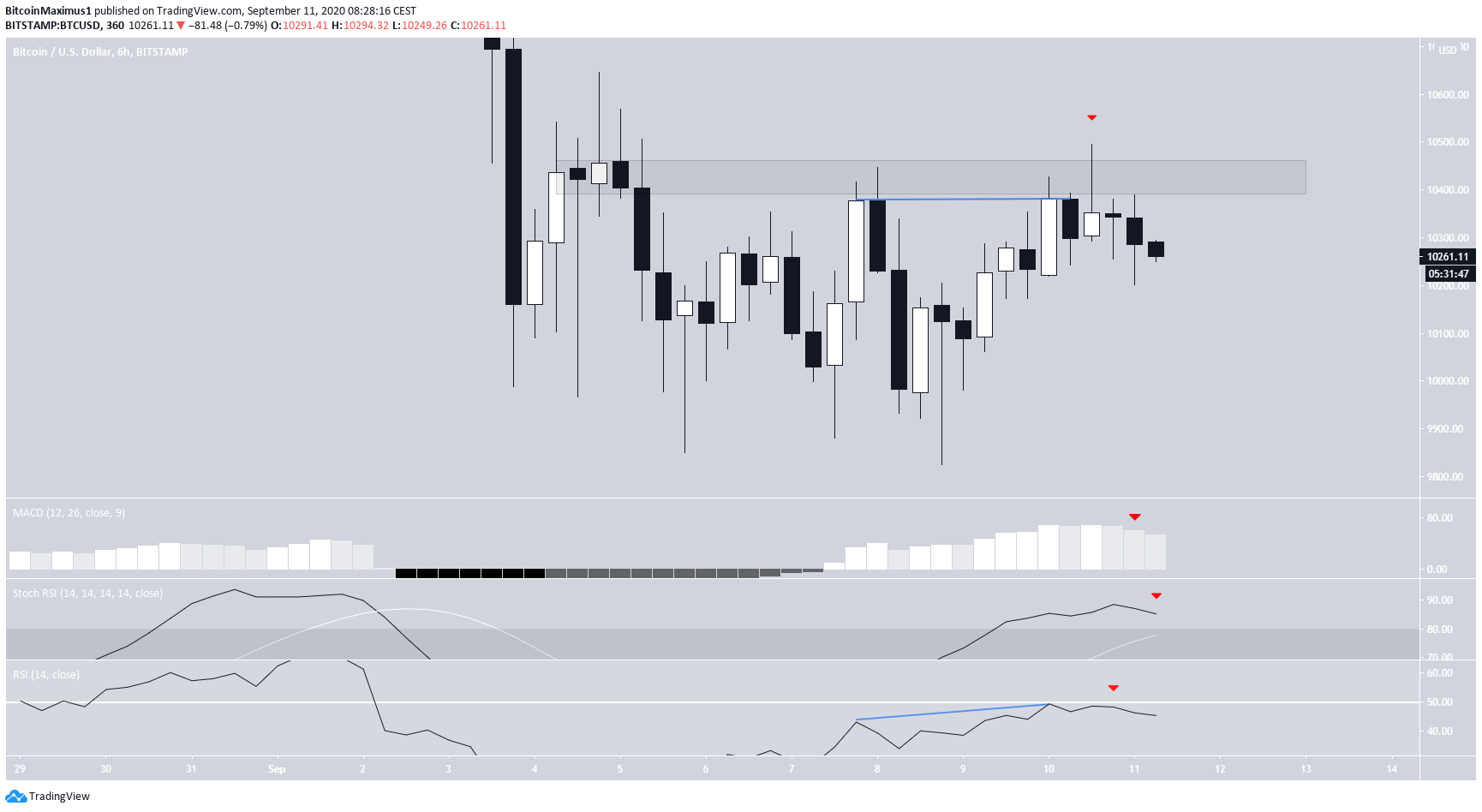 The short-term chart shows that there is a possible break in the bullish structure, as evidenced by the breakdown from an ascending support line. In addition, the price has created three lower-highs up to this point.
However, technical indicators suggest a bounce is near. The MACD is increasing, and the Stochastic RSI is oversold and possibly getting ready to make a bullish cross.
Therefore, while it seems that the rally for BTC is dying out, a final bounce could transpire before the price begins to drop down another level.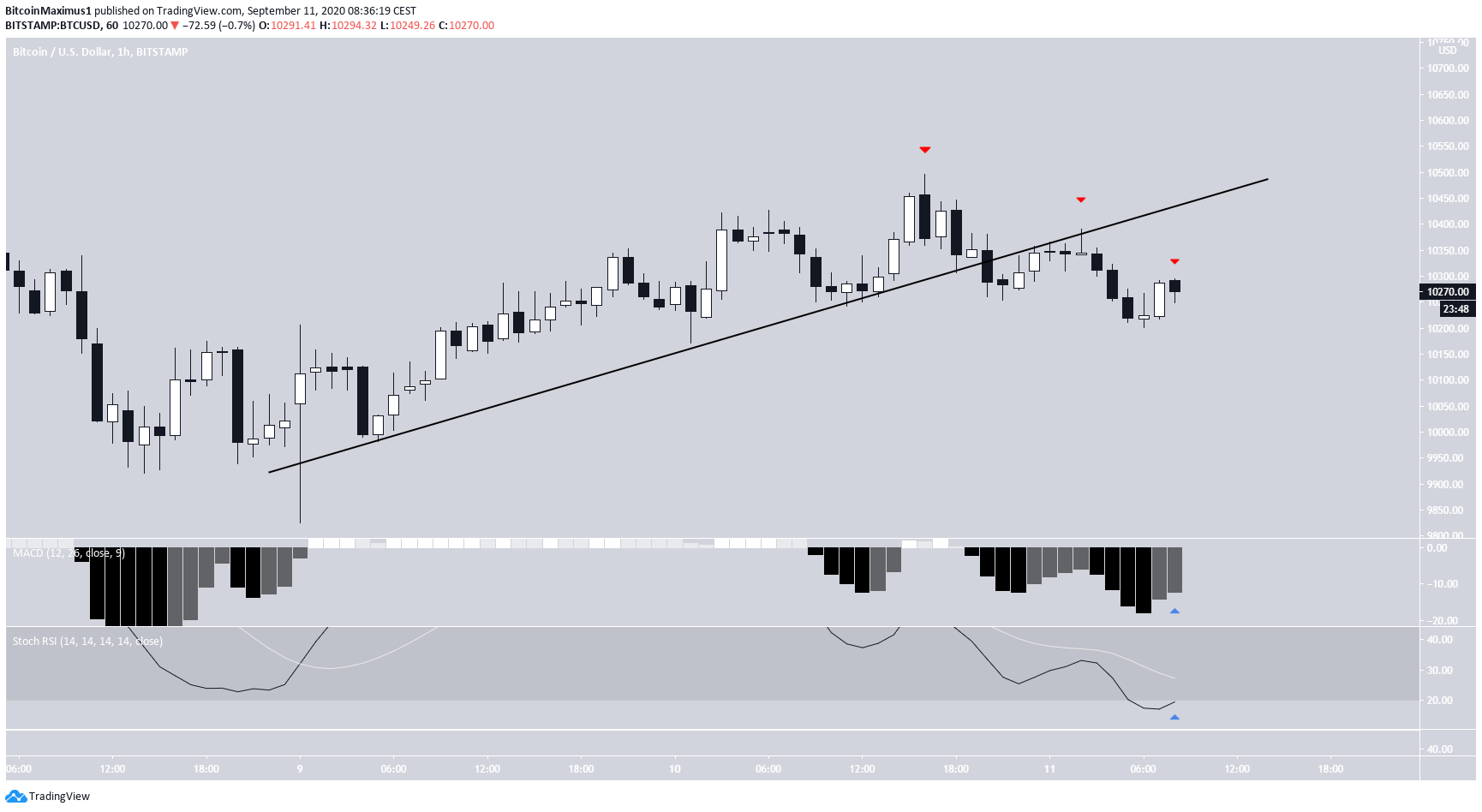 Wave Counts
The Bitcoin price likely began a bearish impulsive five-wave formation on Sept 2 and currently is in wave 4, which is transpiring inside a complex corrective structure (W-X-Y, in red below).
The most likely level for the wave to end would be between $10,840-$10,940, which is the 1.61 Fib level of wave W (red) and the 0.5 Fib of the entire decrease (orange).
However, the price has reached another likely level for the end of a correction, in which the W:Y waves have a 1:1 ratio.
In order to predict if the correction has ended, we need to determine if the move outlined in the highlighted period is impulsive or corrective.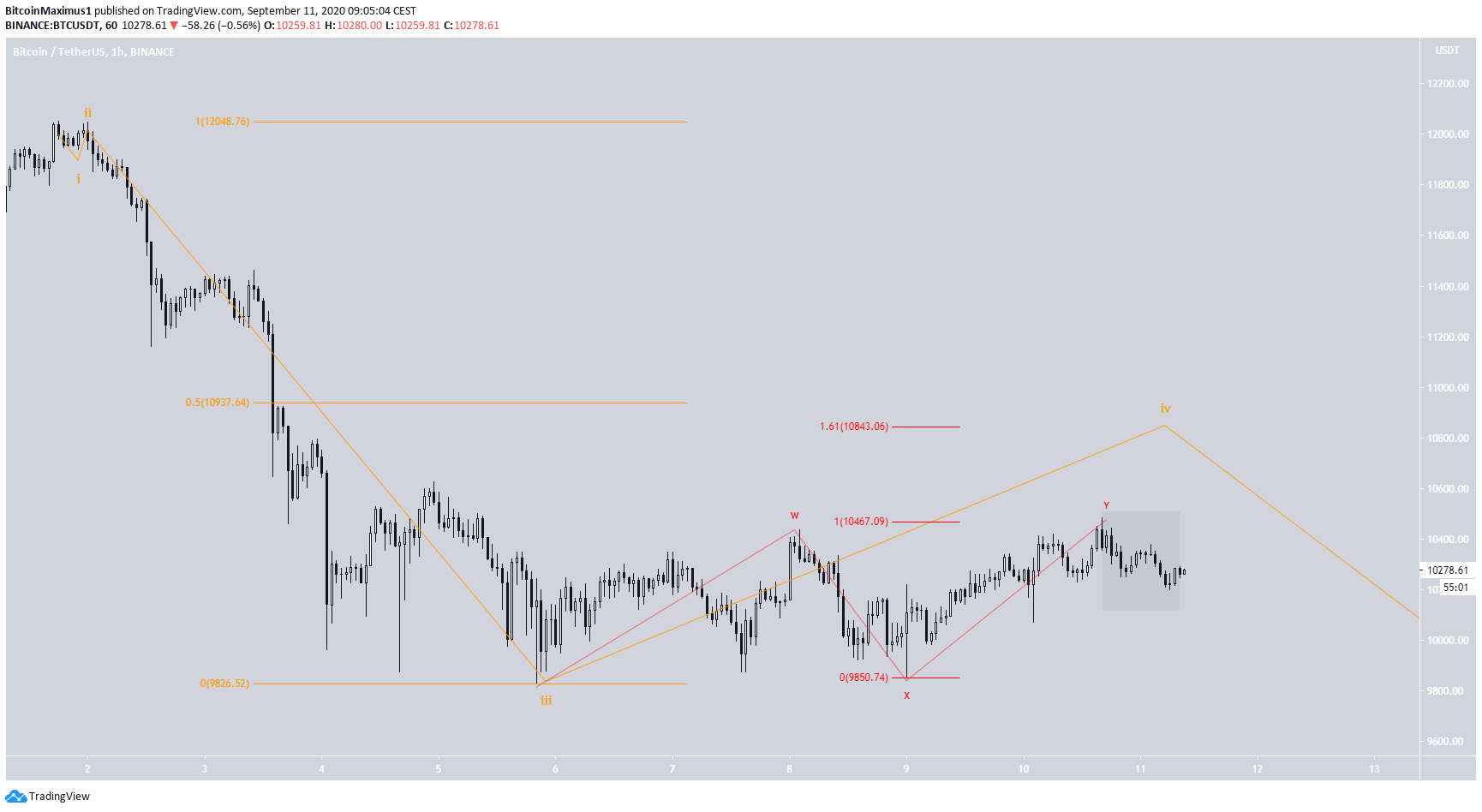 A closer look at the movement shows that it is more likely that the decrease was corrective, supporting the possibility that the price creates another high towards $10,800 before eventually breaking down and falling towards $9,600.
Due to the overlap between the end of the first wave and the beginning of the second, the only possibility for the movement to be the beginning of a decrease would be if the price is now in an extended third wave—which would likely take the price much lower than $9.600.
Considering that does not fit with the longer-term count, and the movement looks corrective, another bounce before a drop seems more likely.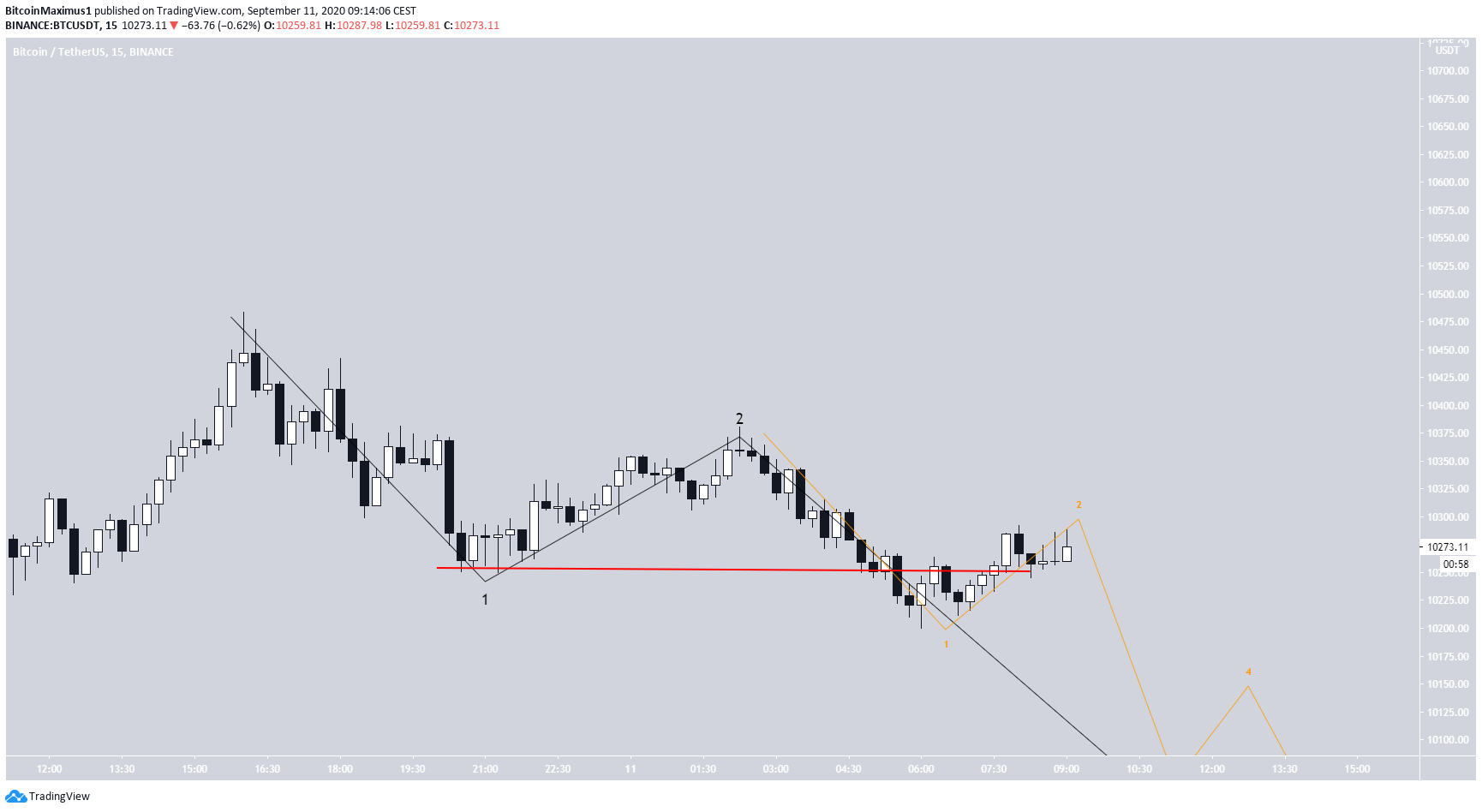 To conclude, the Bitcoin price is expected to bounce towards $10,800 before decreasing to $9,600.
For BeInCrypto's previous Bitcoin analysis, click here!
The post Bitcoin Loses Steam, Still Unable to Crack $10,450 appeared first on BeInCrypto.
Source: Be In Crypto