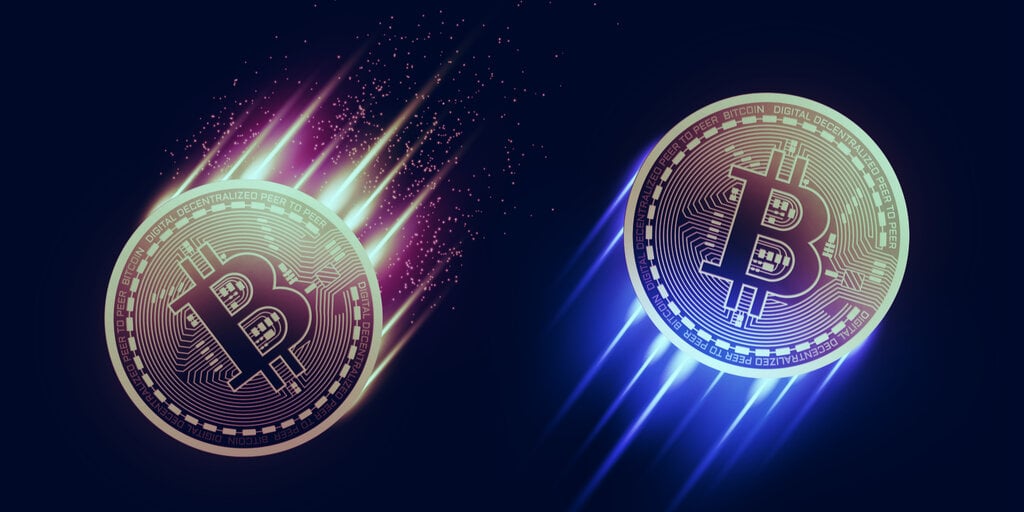 This week, the price of Bitcoin increased, held firm, then survived a brief pump n' dump largely intact. The current price of Bitcoin is $9,232, as of Sunday afternoon.
Bitcoin started the week on an ebb, at $9,075, according to data from metrics site CoinMarketCap. From there, the only way was up. There was a quick spike at dawn on Monday when the price of the coin increased from $9,087 to $9,216 in around two hours. Onward, thereafter, to highs of $9,322 in the afternoon.
After all of Monday's excitement, a few days of stagnancy. And then whoosh. It all happened at once. On Wednesday, in less than half an hour, Bitcoin's price rose from $9,289 to $9,434. 
Who knows why, but, curiously, it happened at around the same time as the second wave of Dogecoin's own pump n' dump this week. 
The meme coin, which took inspiration from a Shiba Inu dog(e) who says things like "such wow", increased by 43% overnight after a TikTok user challenged the internet to pump up the price to $1. 
But let's leave speculation to the Bitcoin traders. What is known is that Bitcoin's ambitious pump was followed by an ignominious dump a day later, when the price dropped from $9,412 to $9,253 in not-quite two hours. 
Traders buried the dip under the rug for the rest of the week, and the price has held steady ever since. 
Despite the flurry of activity, Bitcoin ends the week only $200 higher than when it started. "Such disappointment. Wow." 
The views and opinions expressed by the author are for informational purposes only and do not constitute financial, investment, or other advice.
Source: decrypt