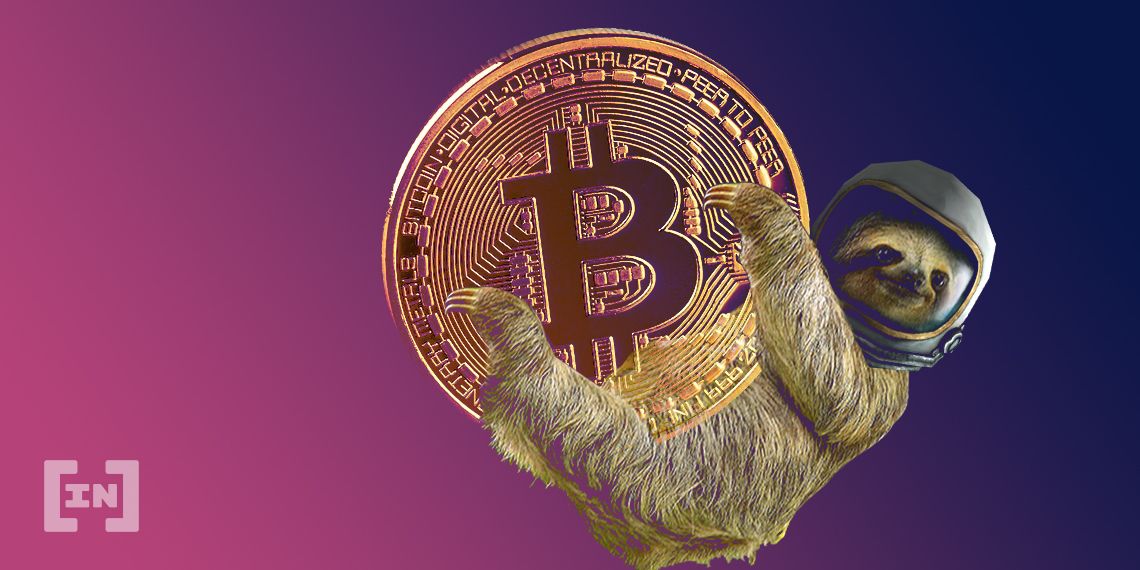 On April 21, the BTC price did not continue the downward movement that it had begun the previous day. The price consolidated between $6,762 and $6,940, creating a Doji candlestick in the process.
The entire price movement occurred below the midpoint (EQ) of the trading range of $6,650 and $7150. At the time of writing, the price was trading right at the EQ, making this its third attempt at breaking out.
Bitcoin Fractal
The price is facing resistance from its 50-hour moving average (MA), which has just made a bearish cross with the 200-hour MA. The same cross occurred on April 11 and provided resistance to the price at the EQ of the range.
The breakout from the EQ occurred one day after the aforementioned bearish cross. If the same amount of time is required for the price to break out this time around, we could see a breakout on the evening of April 22.
The possible descending resistance line that the price has been following since the $7,293 high could give be the top of the breakout. The resistance line coincides with the $7,040 level, which previously acted as support and will likely act as resistance.
Afterward, the price is expected to fall towards the support line once again.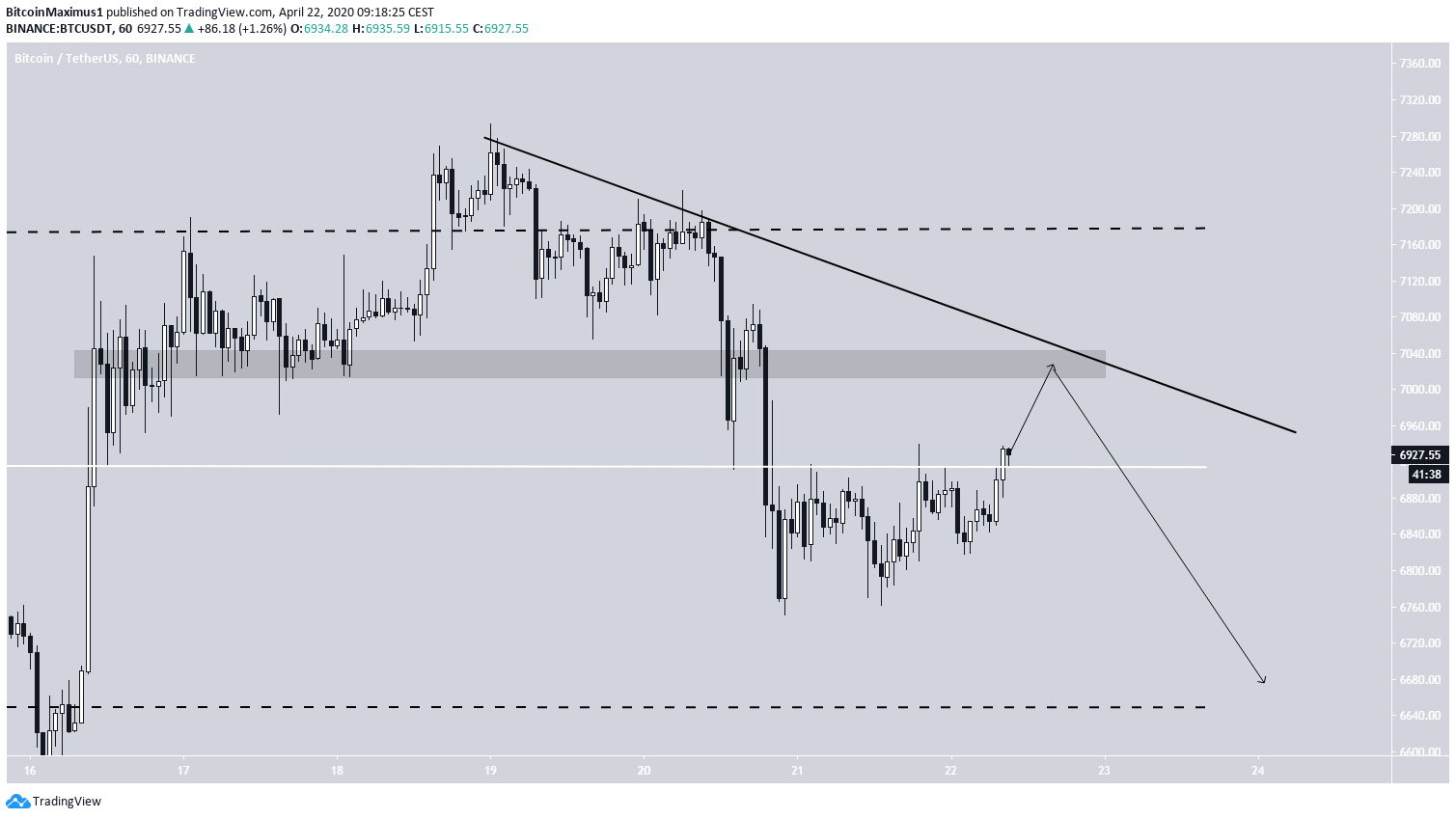 Trading Range
The movement that is projected would cause the BTC price to move above its longer-term range of $5,700-$6,900 once more. After that, the price could decrease towards the EQ of the range near $6,300.
The more bearish scenario (dashed) has the price decreasing all the way to $5,700, validating both the descending resistance line that the price has broken out from and the support line of the range.
While this is a very sharp drop, it is not uncommon for an asset to behave in this way after a failed breakout and re-entering of a previous range.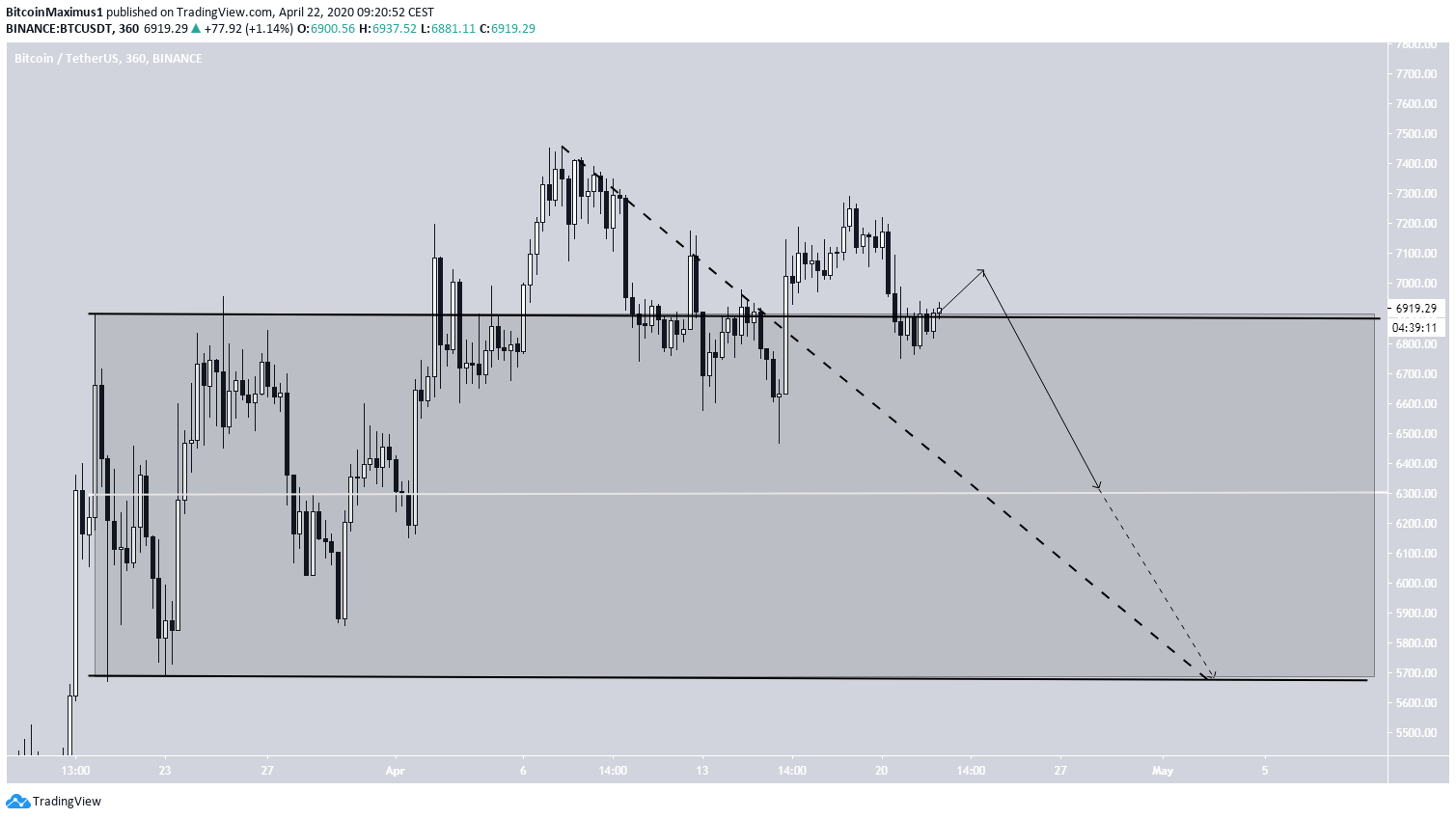 To conclude, the Bitcoin price may be following a fractal from April 11. If it continues mimicking the fractal's movement, it could reach a high of about $7,040 before dropping sharply.
For those interested in BeInCrypto's previous Bitcoin analysis, click here.
The post Bitcoin Faces Pivotal Moment as it Reapproaches $7,000 Level appeared first on BeInCrypto.
Source: Be In Crypto