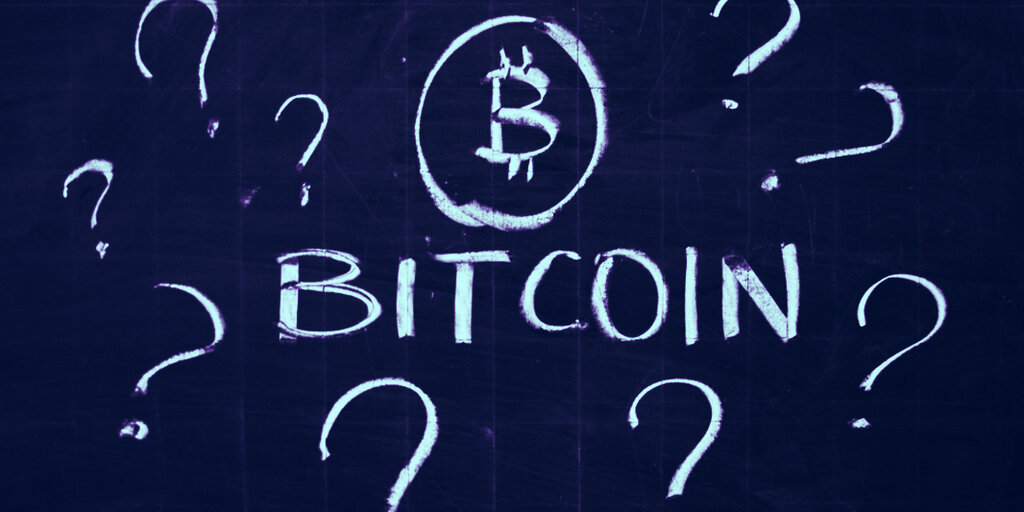 The software company NexTech AR Solutions has sold off all 130 of its Bitcoins, worth roughly $4 million, citing recent reports of a possible "double spend" on the blockchain.
A double spend happens when a blockchain processes the same data in two blocks—a potentially system-busting failure. Since faith in cryptocurrencies depends so much on the security of these impartial, decentralized systems, a single flaw can have far-reaching consequences for the market.
But analysts are suggesting the rumored "double spend" never happened at all.
BitMEX Research, the analytics blog for the BitMEX exchange, tweeted on Wednesday about the possibility of a "small double spend of around 0.00062063 BTC ($21)." CoinTelegraph then followed it up with a short piece titled "Bitcoin Double Spend Spotted in the Wild," which appears to have worried some investors: the price of Bitcoin dipped 11%, and remains in the low $30,000s.
[1/2] There was a stale Bitcoin block today, at height 666,833. SlushPool has beaten F2Pool in a race.

It appears as if a small double spend of around 0.00062063 BTC ($21) was detectedhttps://t.co/o8lz9xagYG pic.twitter.com/IEdPu8JEjt

— BitMEX Research (@BitMEXResearch) January 20, 2021
According to reports, BitMEX Research's "stale" block may have just been the product of a routine split in Bitcoin's blockchain, also known as a block reorganization. This would mean no Bitcoin was actually spent twice, and that the blockchain remains uncompromised.
An explainer from the pseudonymous blockchain researcher Hasu concludes that "we can know with very high certainty that the funds did reach their target destination and were not, in fact, double-spent."
BitMEX Research followed up to clarify that what once looked like a "double spend" was actually an instance of RBF, or replace by fee.
NexTech is a software company that's ignored the warning signs and followed the market to an extreme, dumping its entire Bitcoin stash in the wake of the initial "double spend" rumor. Evan Gappelberg, NexTech's CEO, commented on the sell-off in a statement:
"This sale reflects our awareness that something potentially has changed with Bitcoin… If the system is built on scarcity and faith in the system, then a 'double spend' would eliminate both—essentially destroying the store of value it was meant to be. In light of this potential outcome, I have decided to move to cash as this story is still unfolding."
1 There is an alarming amount of misinformation (fueled by the media) on what exactly happened to Bitcoin yesterday, and whether funds were "double spent"

Here's everything you need to know

— Lucas Nuzzi (@LucasNuzzi) January 21, 2021
Whether or not there's any real reason for those concerns, NexTech is out of the game.
Source: decrypt