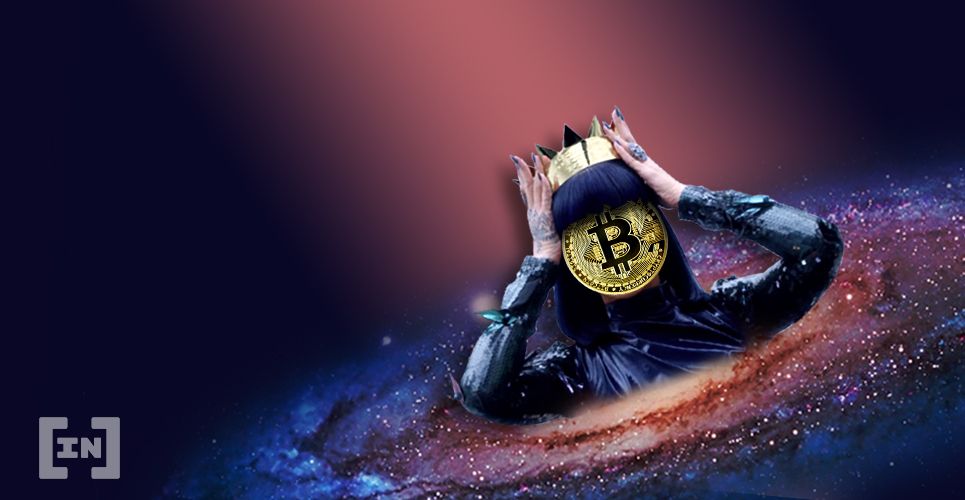 On Feb. 15, the Bitcoin dominance rate reached a low of 61.98%. It has been increasing ever since, and today it flipped the previous resistance area as support.
Bitcoin Dominance Rate Highlights
There is support at 65.5%.
The daily RSI is bullish.
There is resistance at 68%.
The rate has reclaimed a long-term ascending support line.
Crypto trader @inmortalcrypto tweeted a Bitcoin dominance chart stating he believes that an increase above 68% would cause alts to reach new lows; a decrease below 62% would indicate the opposite, with alts reaching new highs.
$BTC Dominance

BTC.D below 62% = Long your ALT's
BTC.D above 68% = New lows in ALT's imo

Stay safe and be patient. pic.twitter.com/vVhSRsjlnd

— Inmortal technique (@inmortalcrypto) March 10, 2020
Where will the dominance rate go to next? Keep reading below if you want to find out.
Important Levels
A very significant level for the dominance rate is found at 66.5%. The price broke down below it in early February and decreased to 61%. The ensuing upward move found resistance right inside this area. However, the current daily candle is moving well above this area, even though it has yet to close.
Technical indicators are bullish. The price has flipped the 50-day moving average (MA) as resistance, after struggling to do so for more than a week.
In addition, the daily RSI has moved above 50 and is moving upward with strength.
The next resistance area is found at 68%, coinciding with the 200-day MA. As stated in the tweet, an increase above this area would likely cause altcoins to drop to new lows.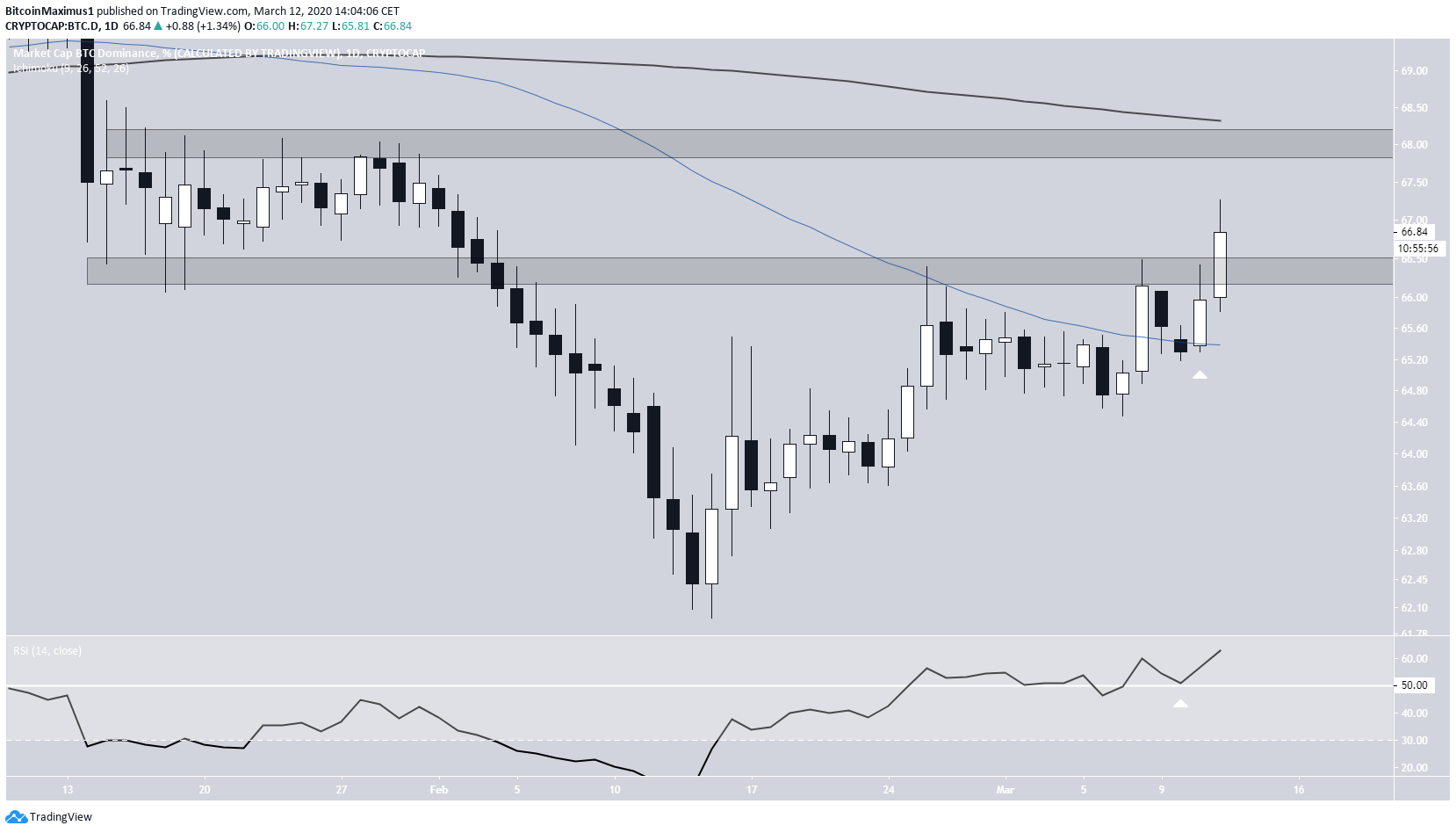 Long-Term Support
On Feb. 11, the Bitcoin dominance rate broke down below a long-term ascending support line that had been in place for more than two years. However, the recent increase has caused it to reclaim it, a major bullish development.
Technical indicators suggest that the dominance rate is at a crucial level that could determine the direction of its future trend. It is currently facing resistance from the 200-week moving average (MA), above which it has not traded since 2017. In addition, the weekly RSI has reached the 50 line from below.
A roughly 3% increase in the dominance rate would cause all three of the following:
A movement above the 200-week MA
An RSI cross above 50
A definite reclaim of the previous ascending support line
Therefore, if the rate continues to increase, which seems likely, it will confirm that the period of altcoin growth has ended.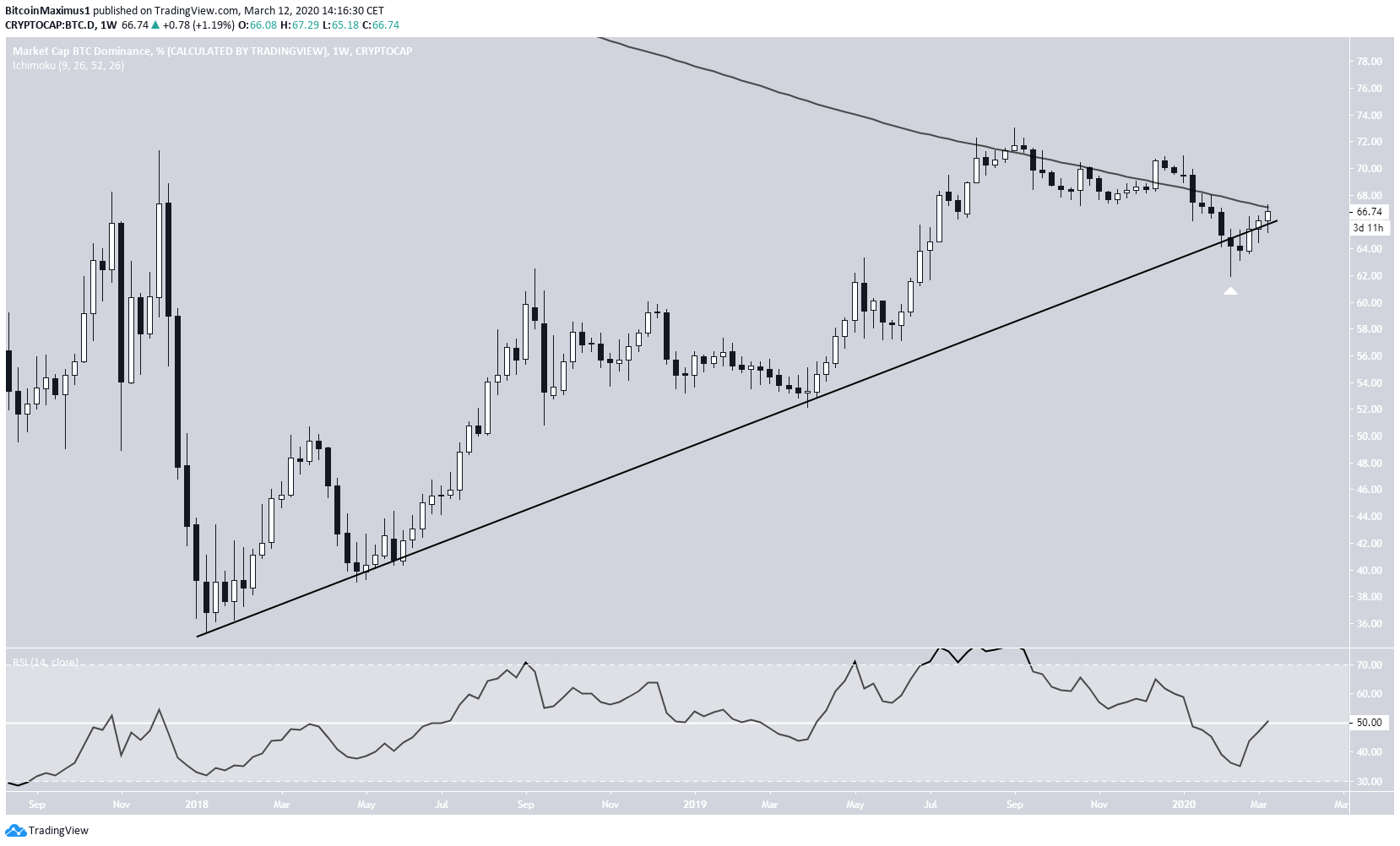 To conclude, the Bitcoin dominance rate has been increasing over the past week. It has currently reached a crucial resistance level, a breakout above which would confirm that the rate has begun a bullish trend.
The post Bitcoin Dominance Rate Might Have Put the Nail in Coffin for Altcoins appeared first on BeInCrypto.
Source: Be In Crypto