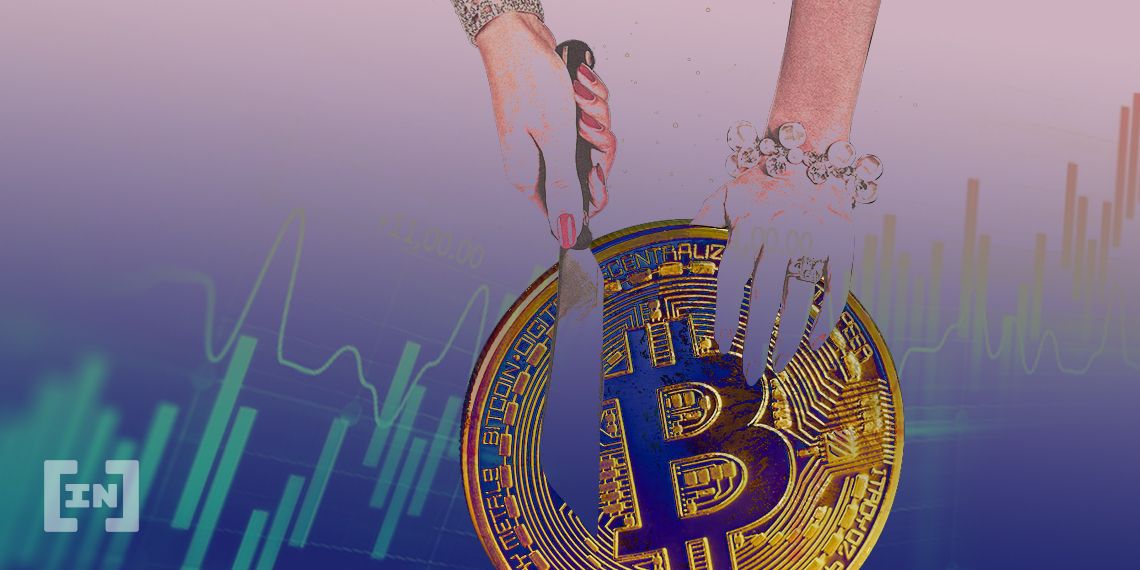 The Bitcoin Dominance Rate (BTCD) has been trending upwards on an ascending support line since the beginning of June.
The failure of this line to initiate a bounce for such a prolonged period indicates that the BTCD is likely to break down from this support instead.
Ascending Support Line
The Bitcoin dominance rate has been following an ascending support line since Feb 13. At the time of writing, it was trading directly above this support line and has been doing so since the beginning of June.
While the rate initially broke out from a shorter-term descending resistance line, potentially indicating the beginning of an upward trend, it was then rejected by both the 50 and 200-period moving averages (MA), which have since made a bearish cross.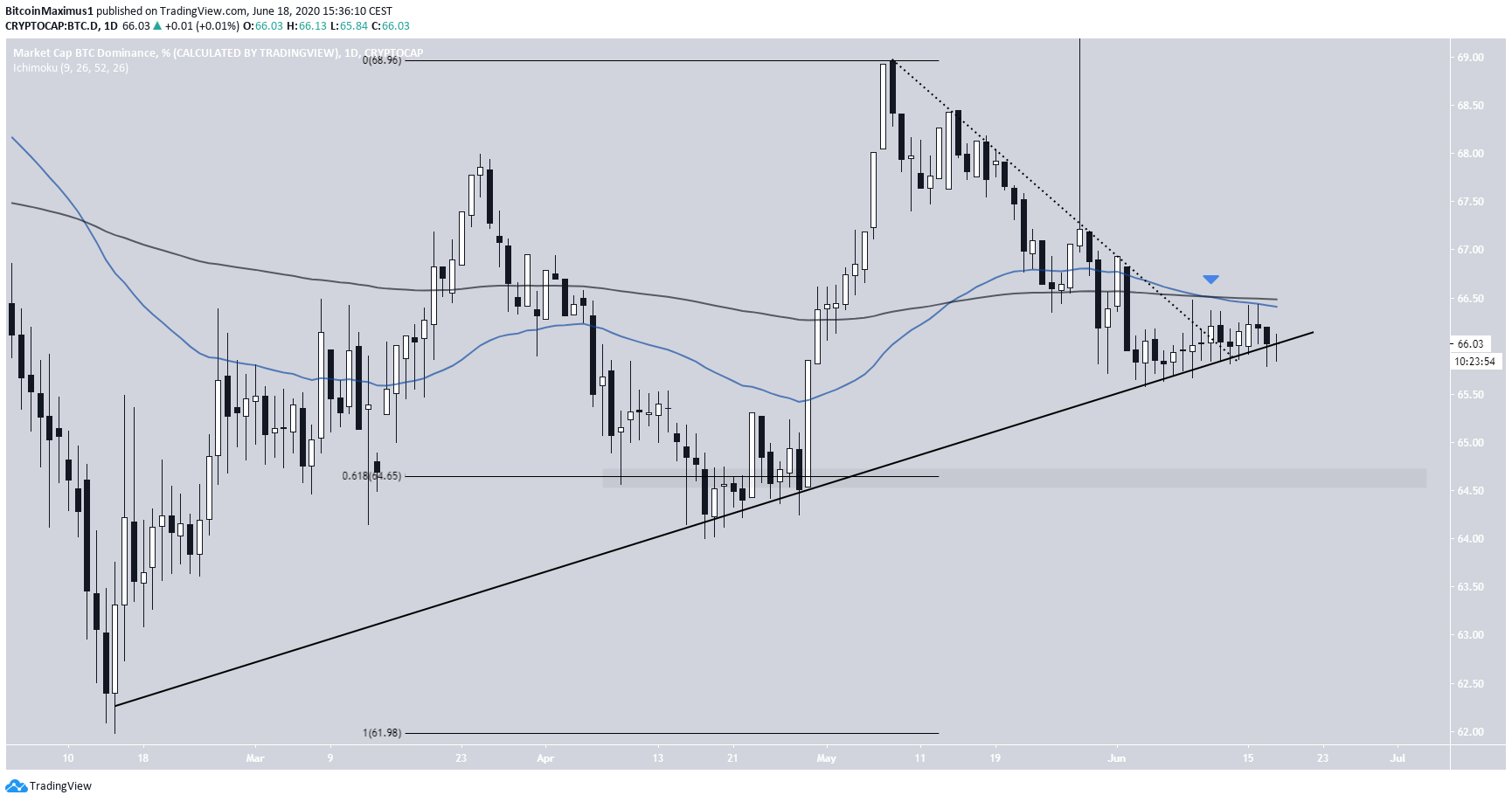 A breakdown from this support line could take the dominance rate all the way back to 64.6%, the 0.618 Fib level of the entire upward move.
Well-known trader @Theeurosniper shared a BTCD chart showing the same ascending support line and stated that the decrease will likely continue if BTCD breaks down from this short-term range.
If we can just breakdown from this little range, that would be just great.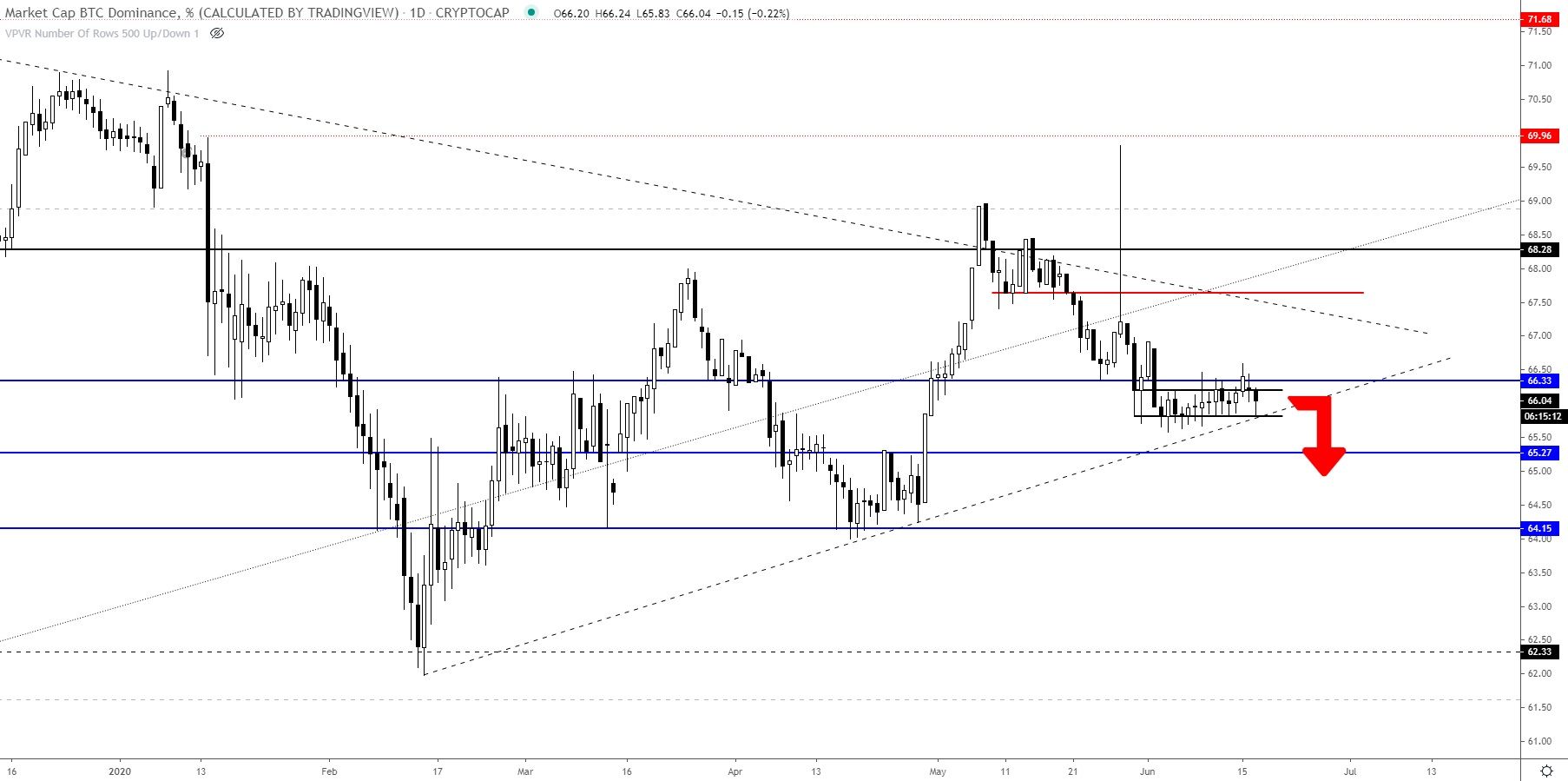 Short-Term Movement
The hourly chart does not reveal a clear trading range but shows a minor support area at 65.9%. A breakdown from it would likely accelerate the rate of decrease.
Furthermore, the BTCD rate had been trading inside an ascending triangle in the period beginning on June 4. While it initially broke out, the higher prices could not be sustained, and BTCD has since fallen below the support line of this pattern. This is a bearish sign that suggests that the rate is likely to continue falling, fitting with the daily analysis.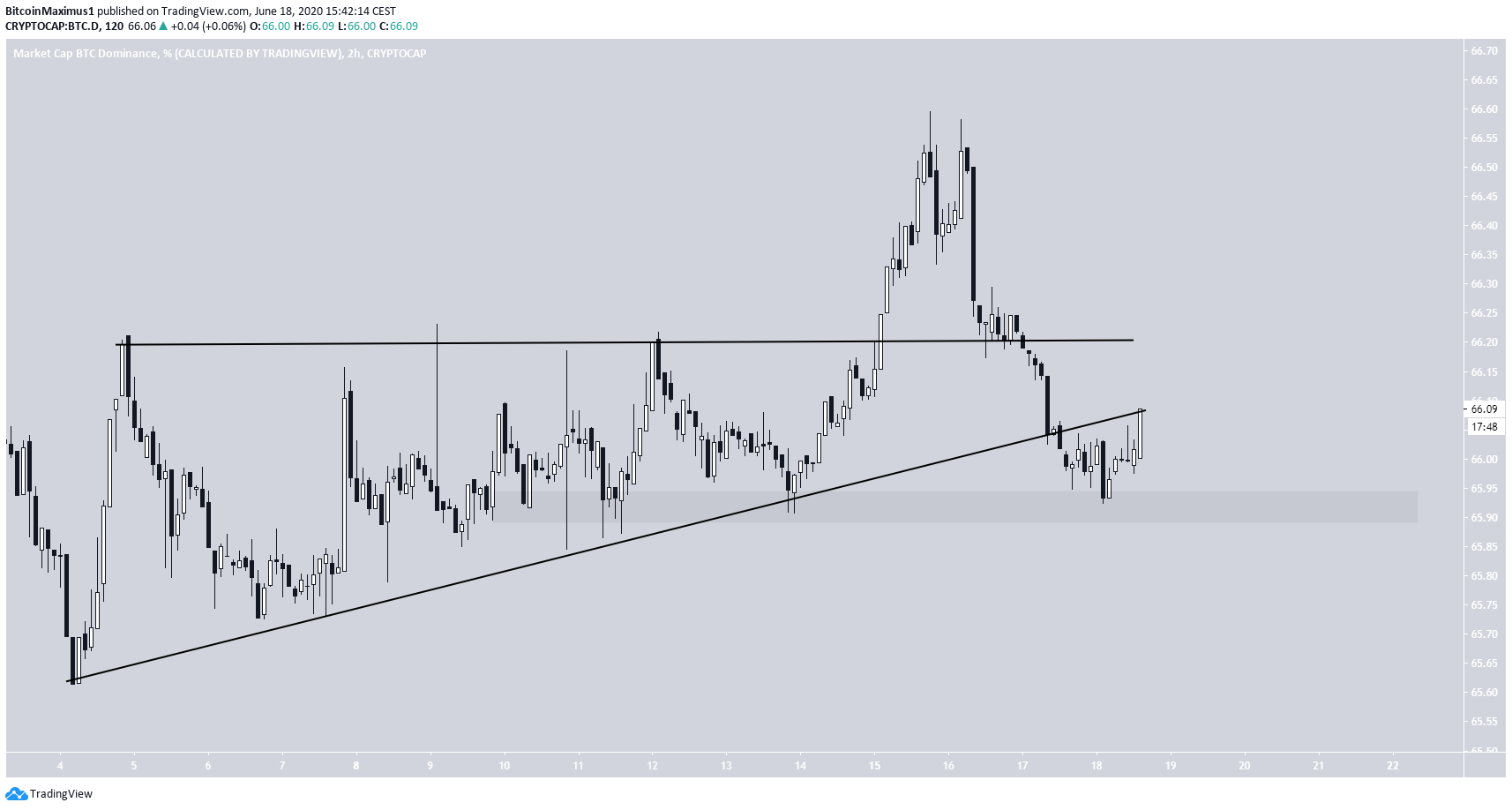 Correlation With Bitcoin
The BTCD (candlestick) and the Bitcoin price (blue) are shown in the image below. At least in the short-term, there is no clear correlation between the BTC price and the BTCD.
While Bitcoin price decreases initially caused significant spikes in the BTCD, the latter has been decreasing since June 16 despite the direction of Bitcoin's price movement.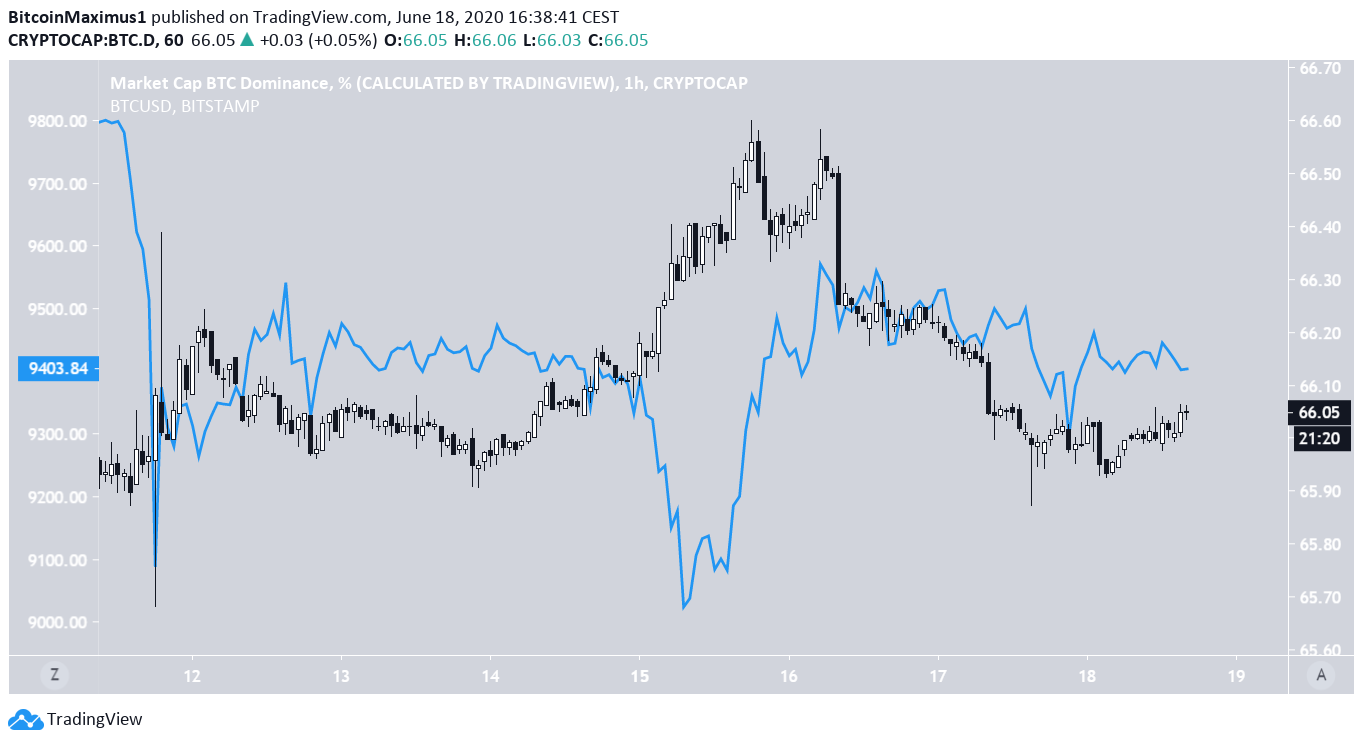 To conclude, the Bitcoin dominance rate is showing weakness by failing to bounce on a long-term support line. A breakdown from this line could initiate a rapid downward move.
The post Bitcoin Dominance Rate at Risk of a Sharp Drop appeared first on BeInCrypto.
Source: Be In Crypto