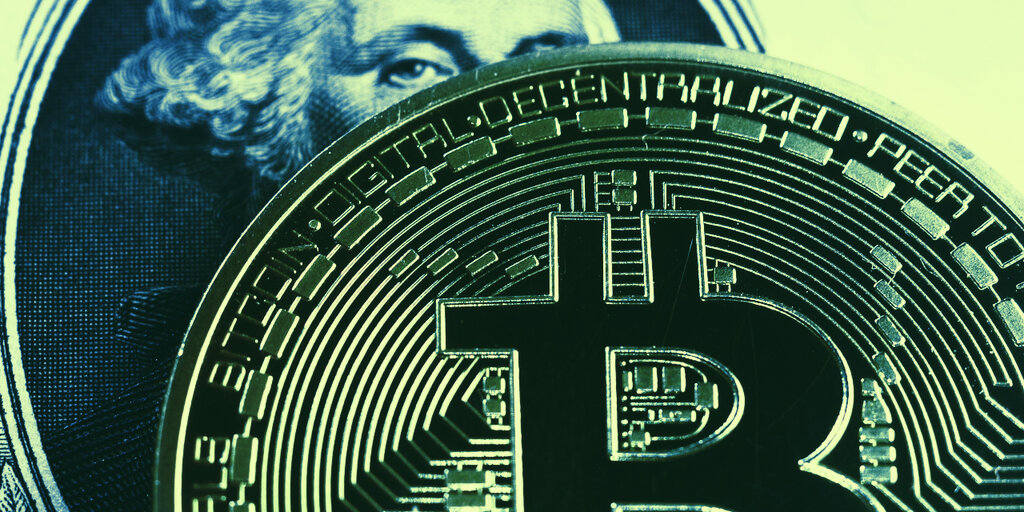 Retail investors are clamoring for Bitcoin, and if demand stays steady, this could cause a supply shock after the next two Bitcoin halvings.
Why?
The daily mined supply of Bitcoin will drop below the daily buyer demand, according to research from cryptocurrency derivatives exchange ZUBR.
ZUBR crunched numbers provided by blockchain analytics firm Chainalysis to forecast what Bitcoin's market demand may look like over the next eight years. According to the firm, when Bitcoin's daily supply issuance drops to 450 BTC per day following the 2024 halving (it's currently at 900 BTC per day), then retail investors "could potentially account for eating up over 50%" of this daily supply.
The Bitcoin halving is a once-in-four-years event—baked into Bitcoin's code—that slashes mining rewards by half, thereby reducing the daily mined supply of Bitcoin and keeping inflation in check.
"While assessing the real value price of Bitcoin has been a difficult task with some looking at mining or network usage, what is proving to be factual is that retail holders continue to add more Bitcoin," the report stated.
The firm's underlying conclusion that retail investors are accumulating Bitcoin is nothing new—it's the same one that research firm Coin Metrics recently put forth in April.
But ZUBR backs up its claim with supplemental data from Chainalysis, which shows the number of addresses holding a rounded amount of Bitcoin between 1 and 10 BTC. Addresses in this category have only had five negative months of growth since 2011; every other month, the number of addresses holding these amounts grew, and they've grown 11% this year alone. 
The total value of these addresses reached a cumulative $5 billion in June of this year, according to the report. If this demand keeps up and grows as ZUBR expects, then it will supersede the amount of daily mined Bitcoin by 2028.
"Extrapolating future demand at this pace points to a very dramatic shift in 2028 when Bitcoin's supply rate further decreases and these retail size addresses begin to eat up all the new supply alone," ZUBR researchers said.
If we want a corollary for what this might do to Bitcoin's supply chain and its price, we don't have to look far, according to the derivatives exchange. 
The gold market in the wake of COVID-19's economic tsunami experienced supply shortages and shipping delays. This resulted in immense gulfs in the spread between buying and selling premiums (in some markets, as high as $0.50 for buys and $50 for sells). It also led to prices in the futures market briefly exceeding gold's spot market.
Bitcoin won't have these supply constraints because it's delivered electronically, ZUBR said. But a supply shock should theoretically push its price up. This is largely thanks to a dedicated investor base, ZUBR said—those so-called "hodlers of last resort" who have created a bedrock of Bitcoin demand, no matter the price.
Said ZUBR: "Although Bitcoin remains in its infancy in comparison to gold and equities markets, the data shows that the cryptocurrency believers have stayed true to their belief in it as a real store-of-value despite its infamous price fluctuations."
The views and opinions expressed by the author are for informational purposes only and do not constitute financial, investment, or other advice.
Source: decrypt