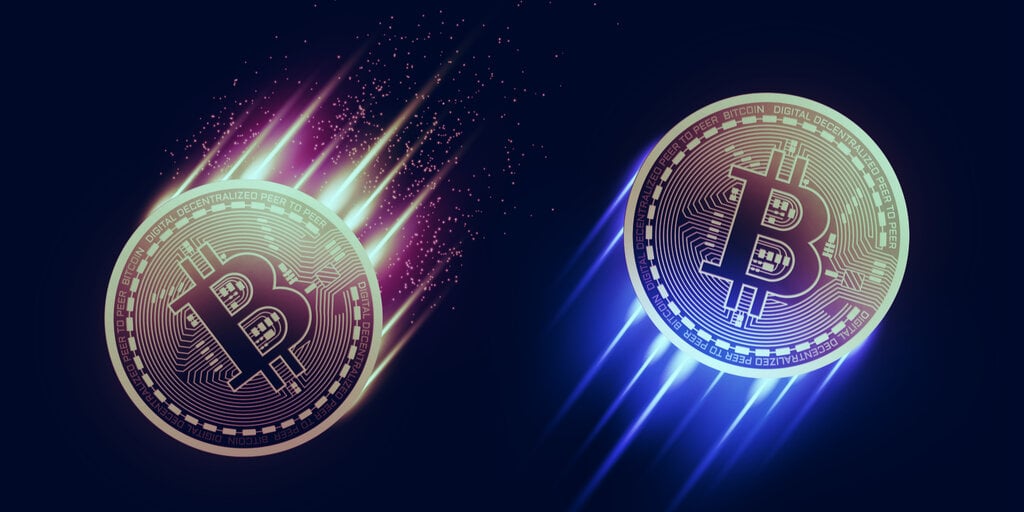 The price of Bitcoin surpassed $12,000 on Monday, marking the second time the cryptocurrency has reached this milestone within 2020. This represents a 5.2% increase from its lowest value during the last seven days.
The initial increase propelled Bitcoin to $12,197, before the cryptocurrency fell back to $11,780, on crypto exchange Binance. Then the price managed to pick back up to its current value of $12,240. 
Throughout the last seven days Bitcoin has been hovering in the $11,000 bracket, pushing up as high as $11,900 and dropping as low as $11,400, according to data provider CoinMarketCap.
Tyler Winklevoss, co-founder and CEO of Gemini, tweeted, "Bitcoin rocketing through 12K on Monday morning is much more energizing [than] a large cold brew."
#Bitcoin rocketing through 12K on Monday morning is much more energizing and a large cold brew.

— Tyler Winklevoss (@tylerwinklevoss) August 17, 2020
Starting 2020 out at about $7,200, Bitcoin's price remained relatively stable until March, when the cryptocurrency suffered a major blow amidst the outbreak of the COVID-19 pandemic—falling from $9,000 to $4,500 in hours. Bitcoin steadily rose back up, reaching the $9,000 mark in May, before breaching $11,000 just before the start of August.
There has also been a surge in demand for Bitcoin from large investors. MicroStrategy CEO Michael Saylor recently announced his firm's decision to invest $250 million in Bitcoin—despite personally predicting the death of Bitcoin some years ago.
Digital asset manager Grayscale Investments has also seen $217 million of inflows into its major trusts for Bitcoin, Ethereum and other cryptocurrencies. This came following a national TV ad—that failed to properly mention Bitcoin.
Barstool Sports founder David Portnoy has also caught the Bitcoin bug and has been discussing it heavily on YouTube—as well as interviewing the Winklevoss twins about it.
But can all this attention push Bitcoin above $13,000?
Source: decrypt