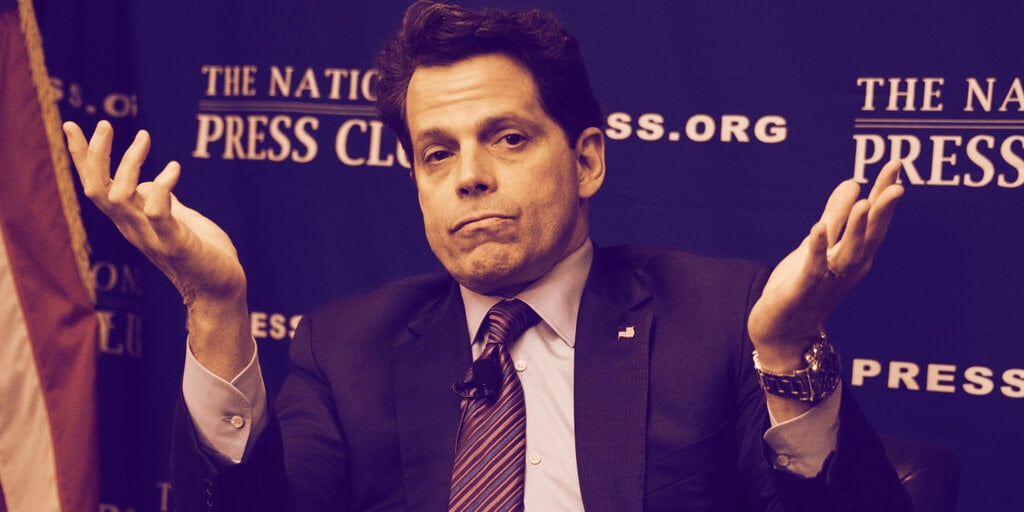 SkyBridge Capital CEO Anthony Scaramucci remains excited about the recent surge in GameStop (GME) stock, but according to COO Brett Messing, the firm actually lost money in the rally. 
In a virtual panel, Messing revealed that the firm has exposure to Melvin Capital, the hedge fund targeted by Reddit users and retail investors as part of a massive group effort to pump the price of GameStop; he added that they were watching the stock "with interest." Messing did not go into detail about his firm's exposure to the hedge fund and was not immediately available for comment.
Melvin Capital had shorted the ailing video game retailer, but was forced to close out yesterday afternoon after losing nearly $3 billion. Steve Cohen's Point72 Capital and Ken Griffin's Citadel tossed the company a $2.75 billion bailout.
Scaramucci—best known for his highly controversial stint as former President Donald Trump's assistant—has taken an emphatically bullish approach to Bitcoin over the past few months. SkyBridge's $25 million Bitcoin fund opened to investors earlier this year, and the firm's overall exposure to the asset is now around $385 million.
In a recent interview, Scaramucci said that "the activity in GameStop is more proof of concept that Bitcoin is going to work… How are you going to beat that decentralized crowd?"
He also tweeted, ridiculously, "We are witnessing the French Revolution of Finance."
We are witnessing the French Revolution of Finance

— Anthony Scaramucci (@Scaramucci) January 27, 2021
Messing seemed to share the Mooch's optimism, saying that the coordinated GameStop price inflation was "decentralization epitomized"—an example of the power of an anonymous majority over a single hedge fund manager.
Messing added that while he "lost money" in the rally, he wasn't all that phased.
Source: decrypt