The Bitcoin (BTC) price was rejected by an important Fib level and began a downward move that caused the price to decrease below a support area at $11,700.
It's possible that this is the beginning of the downward move that takes the price back below $11,000.
Bitcoin Rejection and Drop
The Bitcoin price had been moving to the upside since reaching a local low of $11,367 on Aug 22.
The increase continued until Aug 24, when BTC seemingly broke out from the $11,700 resistance area. However, the price reached the 0.382 Fib level of the entire previous decrease, was rejected, and has fallen back below the area since.
The movement was combined with an RSI decrease below 50 and a drop in the MACD, both considered bearish signs.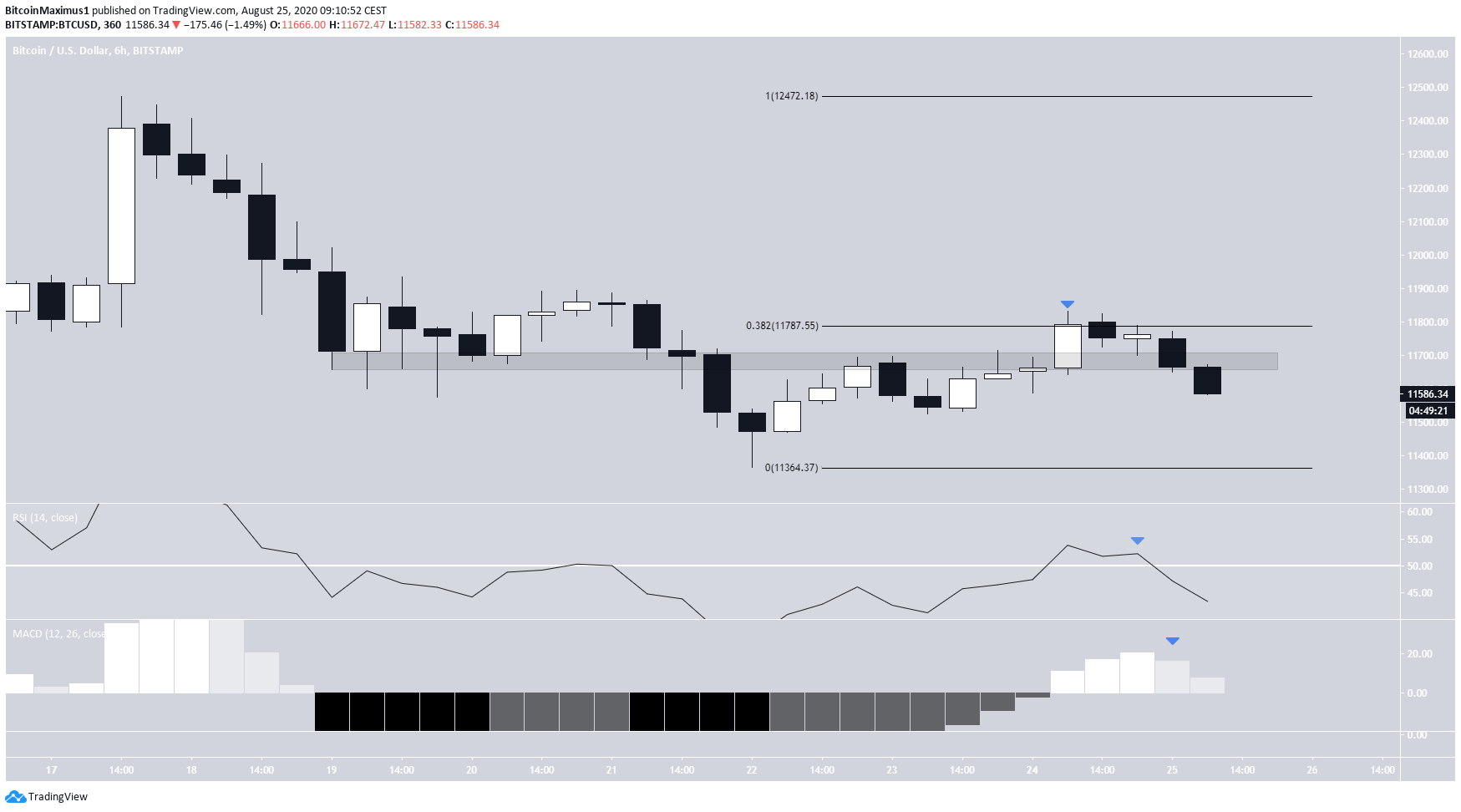 Ascending Support Lines
A look at the hourly chart reveals that the price had been following an ascending support line since the aforementioned bottom on Aug 22. Last night the price broke down from this support line and has dropped sharply since.
In addition, the 50 and 200-hour moving averages (MA) failed to make a bullish cross and are now offering resistance to the price.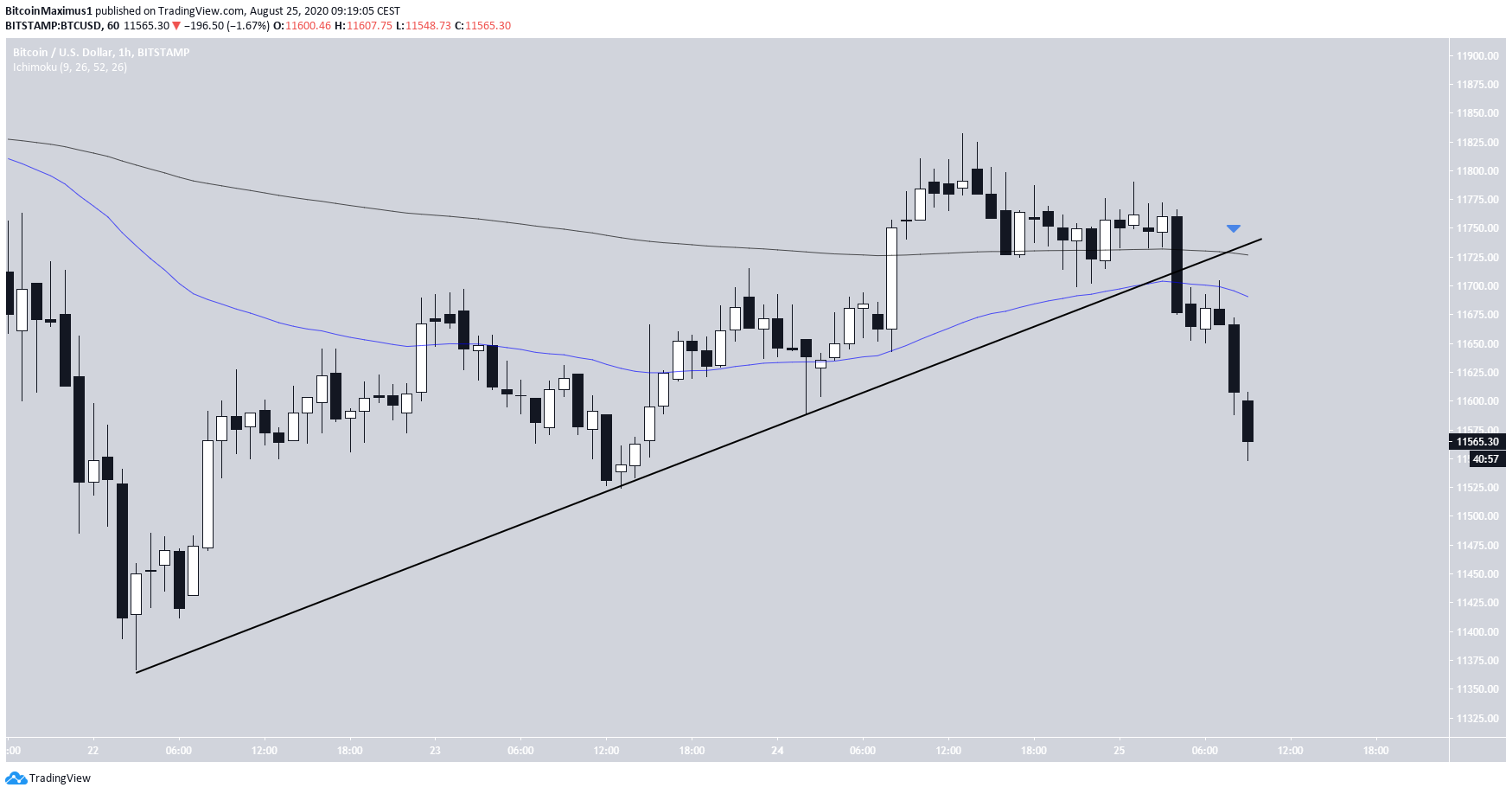 Measuring from July 28, there is another ascending support line that the price had been following. There are two iterations of this line.
BTC has already broken down from and validated the first possible support as resistance (dashed in the chart below). On the other hand, BTC is still barely hanging on to the secondary support (solid).
A breakdown from the solid line would almost certainly confirm that BTC has begun a downward trend.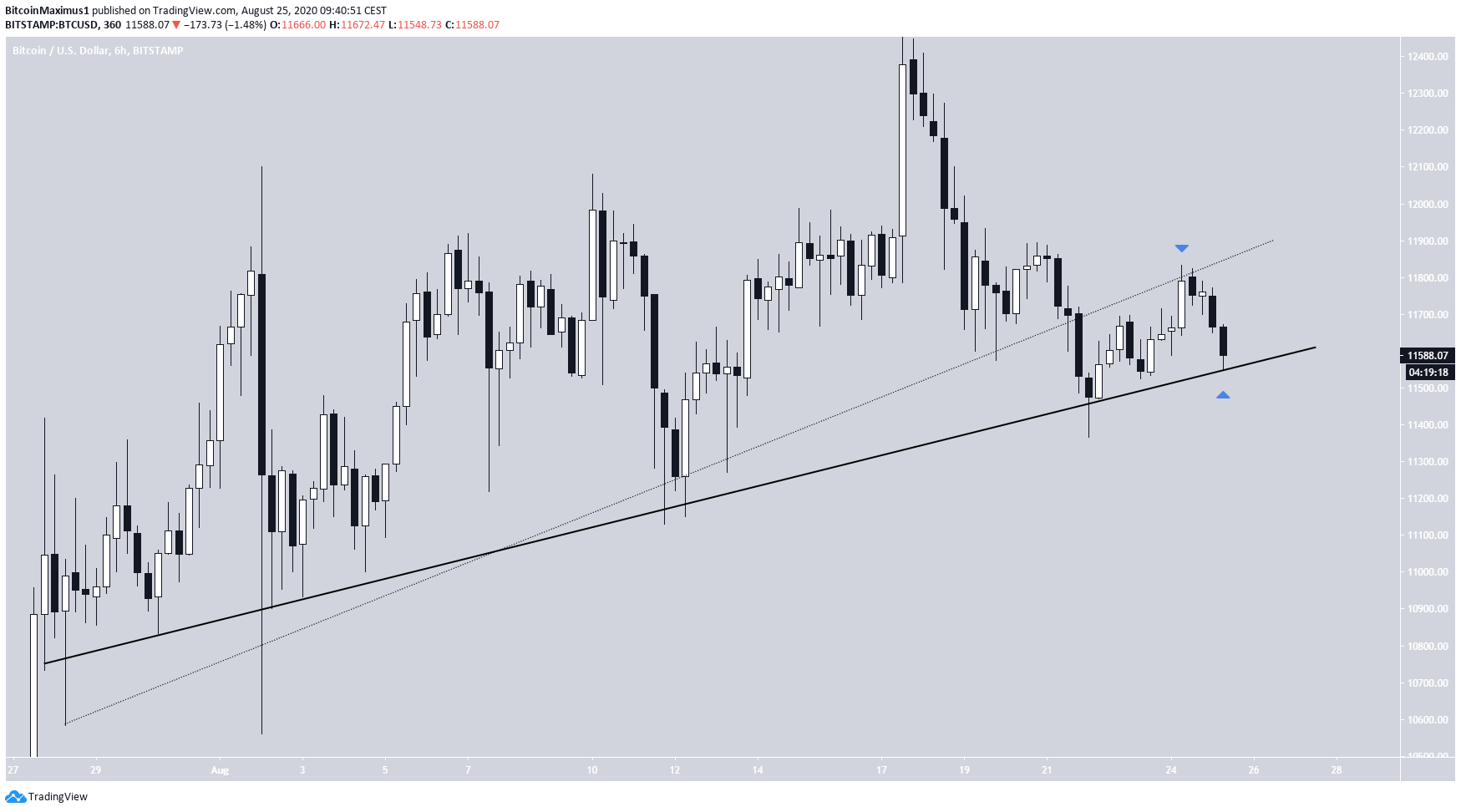 Wave Count
The aforementioned rejection and drop has likely marked the top of sub-wave 2 (orange) of wave C (blue), which began on Aug 17.
A likely price level for the wave to end would be $9,955. This is both the 1.61 Fib level of wave A and falls between the 0.618-0.786 Fib levels of the entire previous upward move. The low could be reached on or about Aug 29.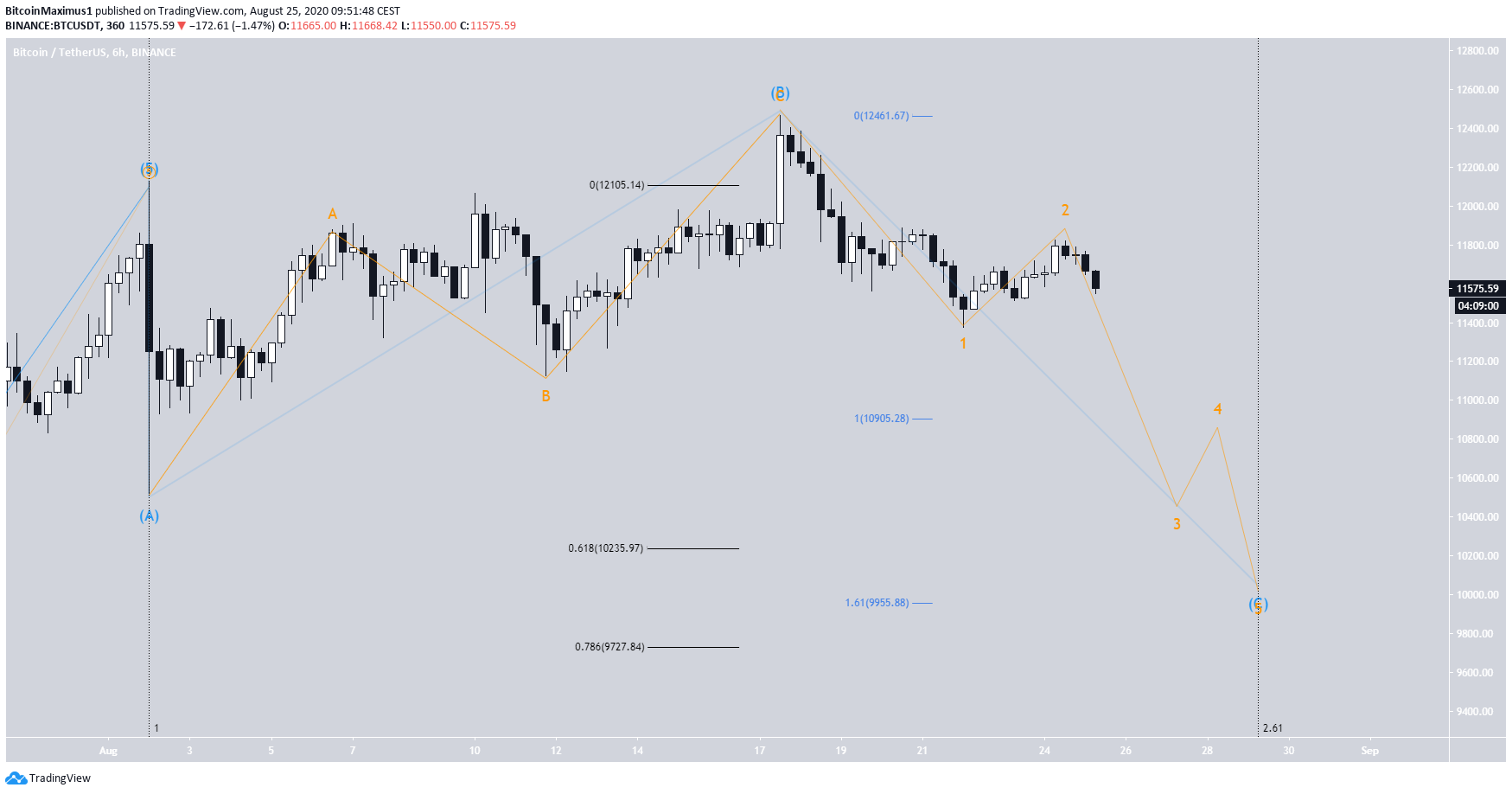 A closer look at the wave count suggests that the price is in the process of completing the minor sub-wave 1 (green).
To conclude, the Bitcoin price has likely begun a downward move which could eventually end near $10,000.
For our previous Bitcoin analysis, click here!
The post Bitcoin Barely Hangs on After Dropping to Support Levels appeared first on BeInCrypto.
Source: Be In Crypto