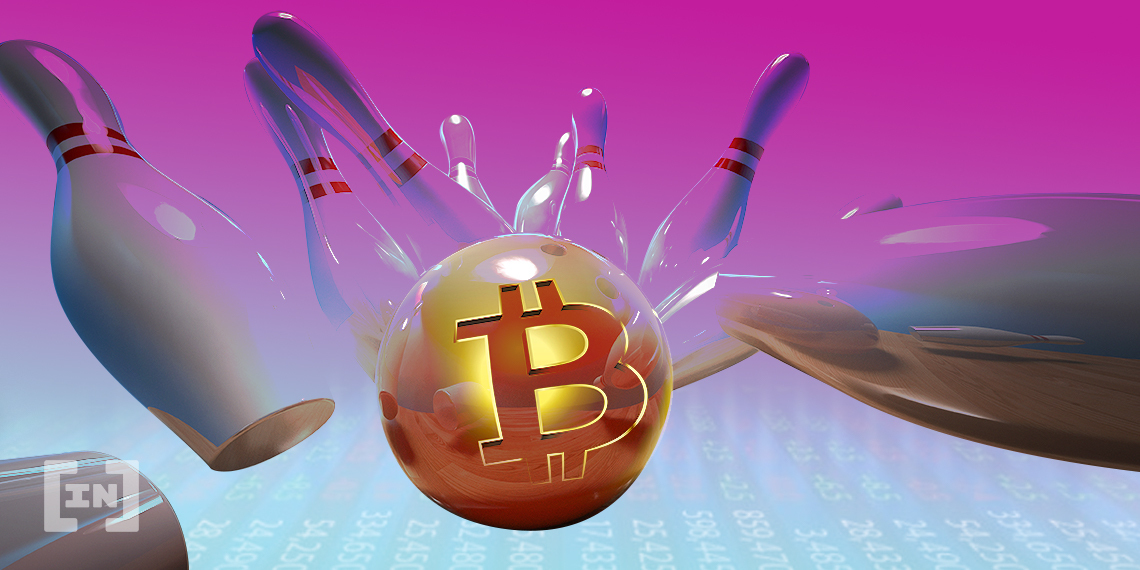 On March 2, the Bitcoin price began an upward move and reached the range high at $8,975 by the end of the day. It has been decreasing since and has fallen to the middle of the range.
Bitcoin (BTC) Price Highlights
The Bitcoin price is trading in a range of $8,550-$8,975.
It is trading above the 200-day moving average (MA) and using it as support.
There is resistance at $9,100 and $9,450.
The price is facing resistance from the 200-hour MA.
Short-Term Range
In the short-term, the price is trading in a range between $8,550-$8,975
It reached the resistance line late last night before beginning a gradual decrease. Currently, it is in the middle of the range at $8,760, which is expected to act as support.
If the price were to decrease below this line, it would fall once more to the range bottom. But, that would be unusual, since this is the first time the price is validating it since breaking out, so some type of reaction is warranted.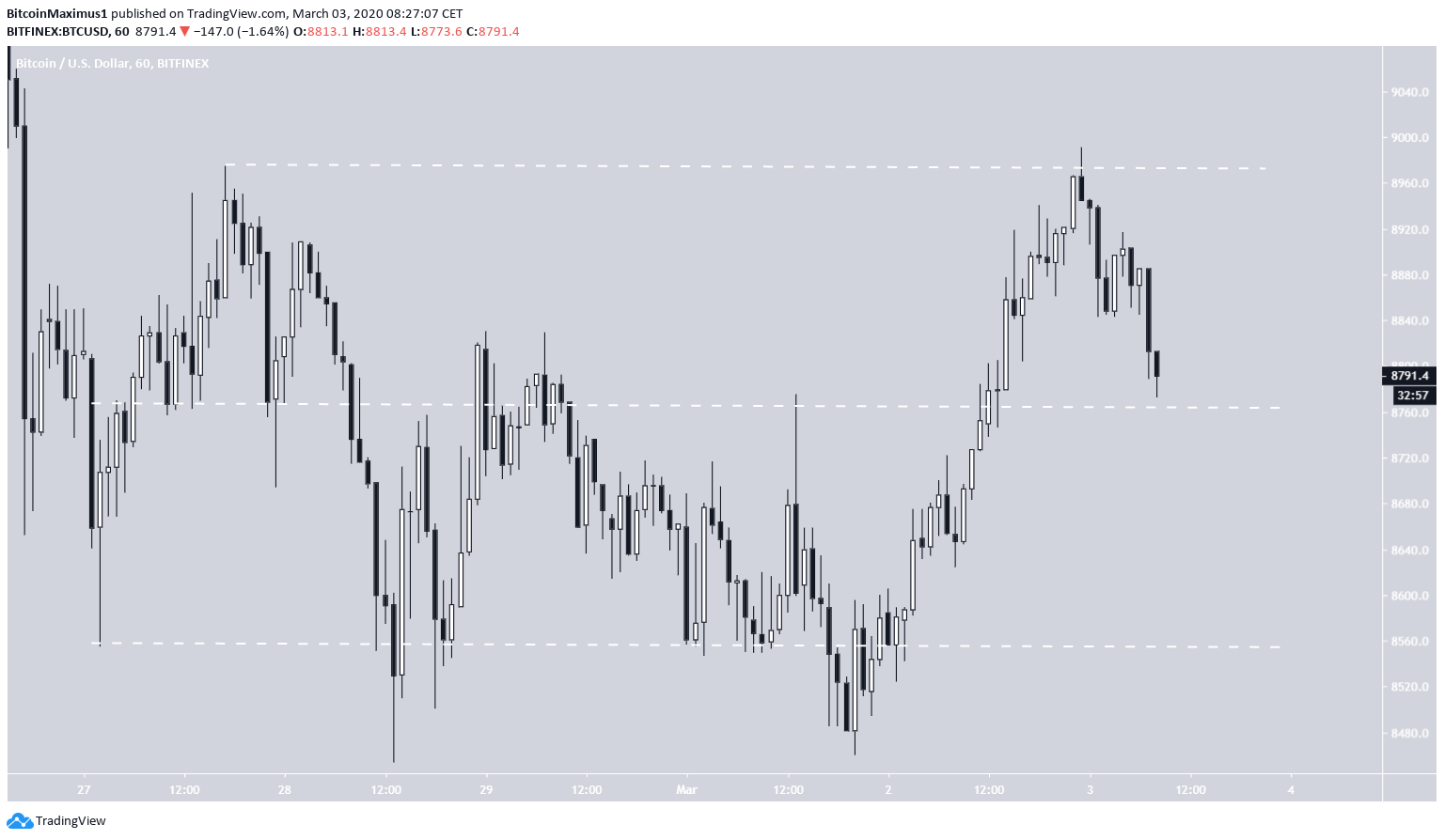 Moving Average
On Feb 29, the Bitcoin price fell below its 200-day moving average (MA). Initially, it used the line as resistance, creating long upper-wicks each time it reached it.
However, on March 2, the BTC price moved above this MA and is possibly using it as support.
This is quite a bullish development since it means that the previous decrease below was not legitimate and the reclaim suggests the price will move upwards.
This will especially stand true if today's price close is above this MA.
Future Movement
Going back to the short-term, it seems that the price will close above this MA.
It is currently between the 50 and 200-hour moving averages (MA). The closest resistance area is found at $9,150, while the next is at $9,450. It seems too far fetched that the price can reach the second resistance today, but the $9,150 area is within grasp.
Once the price gets to the top of the current range at $8,975, a breakout could possibly occur.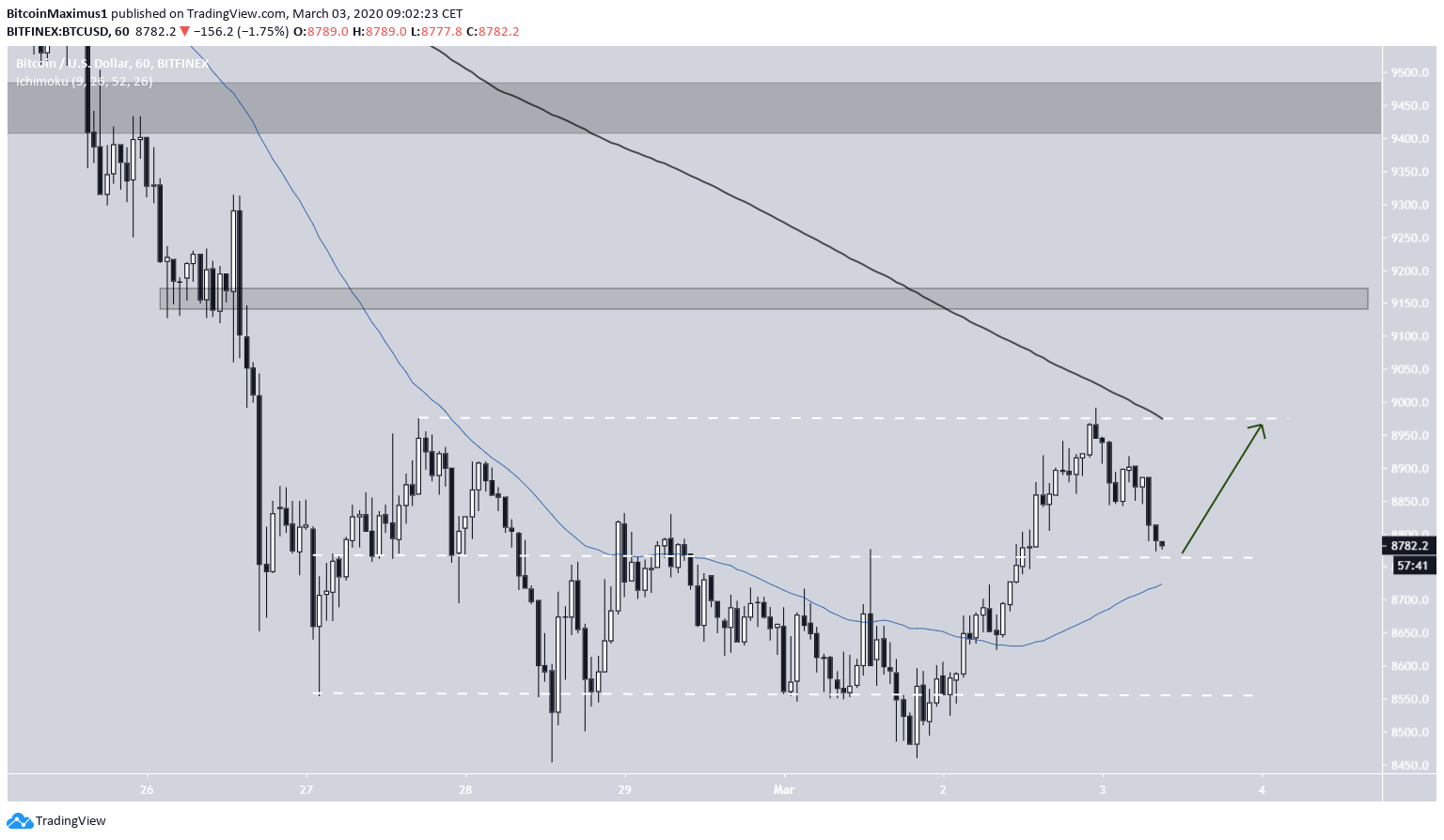 To conclude, the Bitcoin price is currently trading in the middle of its short-term range. It is expected to move upwards towards the range high at $8,975 and possibly break out.
For those interested in BeInCrypto's previous Bitcoin analysis, click here.
The post Bitcoin Analysis for 2020-03-03 [Premium Analysis] appeared first on BeInCrypto.
Source: Be In Crypto