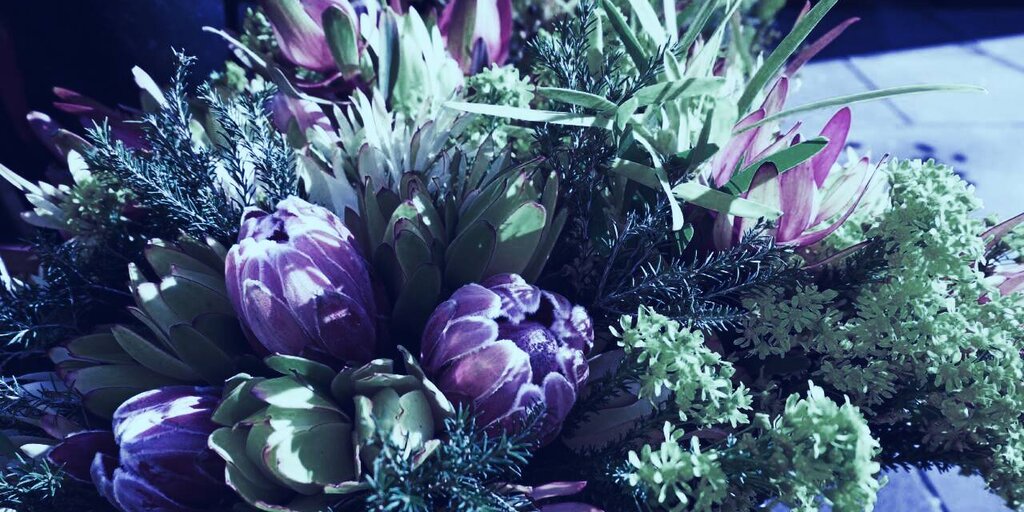 Here's something strange: Binance, the largest crypto exchange in the world, just lost a domain name dispute with Binancé, an Australian florist.
Binance, represented by Ashurst Australia, had been battling the florist since April 15. Its lawyers claimed that the trademark for Binance has been registered in Australia since November 21, 2018, and that the florist registered the domain name on October 27, 2019. 
But on June 17, it lost the battle. As proof, head over to Binance.com.au, and you won't be met with the Australian version of the crypto exchange behemoth, but a cosy online florist. ("Who created flowers? As they dance, as they sway, single or binancé". More appealing than Binance's "exchange the world").
No Bitcoin, Ethereum or XRP, either: just "Flamingo Dance," "How are you?" and "Summer Spectacles." 
Say it with flowers
The Binancé website, in its current form, doesn't work properly.
Check out with a bouquet of flowers in your cart and you'll be instantly met with "Thank you for your purchase," and that "your credit card will be charged by Binancé Flowers." No payment, no nothing. Flowers with the exact same image are up for sale on eBay and Etsy (for a significantly cheaper price), according to the filing by WIPO, the body that handles domain name disputes.
It gets weirder. The florist's director, Mr. Nawodycz, runs a digital marketing business. And he also works for a company called "World Bookings" as "a blockchain exchange researcher/decentralized exchange researcher, where he has been involved in creating projects in "the blockchain and crypto space".
"One might question why a digital marketing business might wish to diversify into a flower delivery business," WIPO pointed out. "The Panel is mindful of the meme, 'On the Internet, nobody knows you're a dog'."
Mr. Nawodycz said that he selected "binancé" because, in French, it "means "balanced" and "binancé flowers" in French translates as "paired flowers," according to WIPO. That explains the é in "binancé", which was added less than a week after Binance opened its dispute. And the website isn't up to scratch because of COVID, he reportedly said. 
WIPO ended up denying the complaint because Binance "has not discharged its onus of demonstrating the Respondent does not have rights or a legitimate interest in the disputed domain name." Perhaps Binancé will send over a bouquet in commiseration.
Source: decrypt