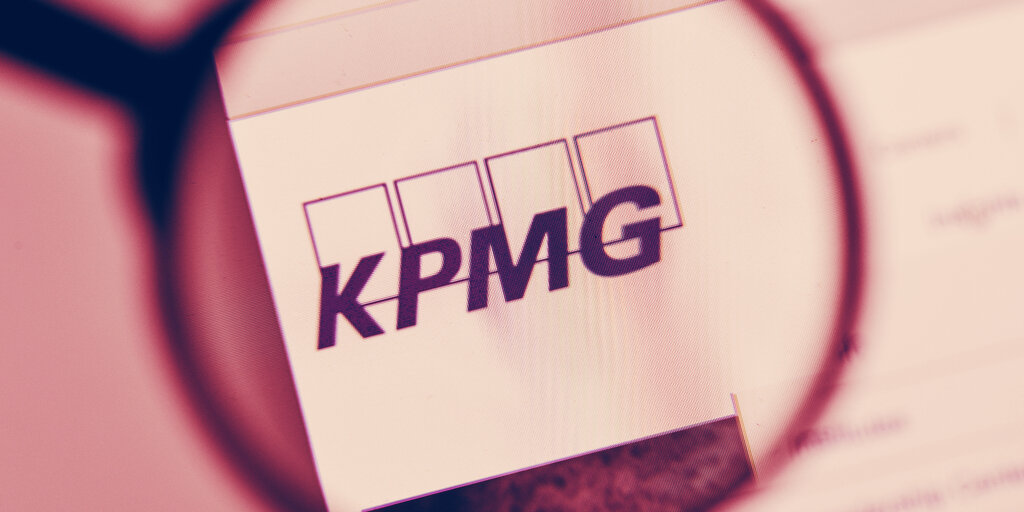 KPMG, one of the "Big 4" professional service companies, yesterday launched a suite of analytic tools that help financial institutions manage crypto assets.
Called KPMG Chain Fusion (patent pending!), the service combines data from blockchains and regular financial systems for "business, risk and compliance objectives." 
The idea is to help companies circumnavigate the crazy blockchain world. It lets them prove, cryptographically, that they own cryptocurrency, operate multi-signature wallets, and monitor transactions for those pesky money-launderers. 
"Regulators and auditors expect fully implemented controls and processes within and across a cryptoasset business–whether they are cryptoasset or traditional systems or anything in between," Sam Wyner, director and co-lead of KPMG Cryptoasset Services team, said in a release.
But usually, claimed Wyner, these systems are separate: you have different systems for everything, he said. Permissionless and permissioned blockchains, traditional front, middle and back-office systems—all throw the institutional investor for a loop. 
Wyner added: "Leading cryptoasset technology solutions can address process and control requirements within their own systems, but the greater challenge is making sure systems can work together, with all the right processes and controls in place between those systems." 
That's good for KPMG, then, whose system "addresses those challenges by bringing these systems together with the required processes and controls under one roof," according to the firm.
It's also attractive for those elusive "institutional investors" that the cryptocurrency industry prizes so dearly. Should rich investors empty their pockets onto the industry, the market would boom, prices would rise and crypto companies would receive more investments. 
A survey from Fidelity this month found that, among 800 institutional investors in the US and Europe, 80% had a positive outlook on digital assets. And a quarter of them currently hold Bitcoin.
The views and opinions expressed by the author are for informational purposes only and do not constitute financial, investment, or other advice.
Source: decrypt