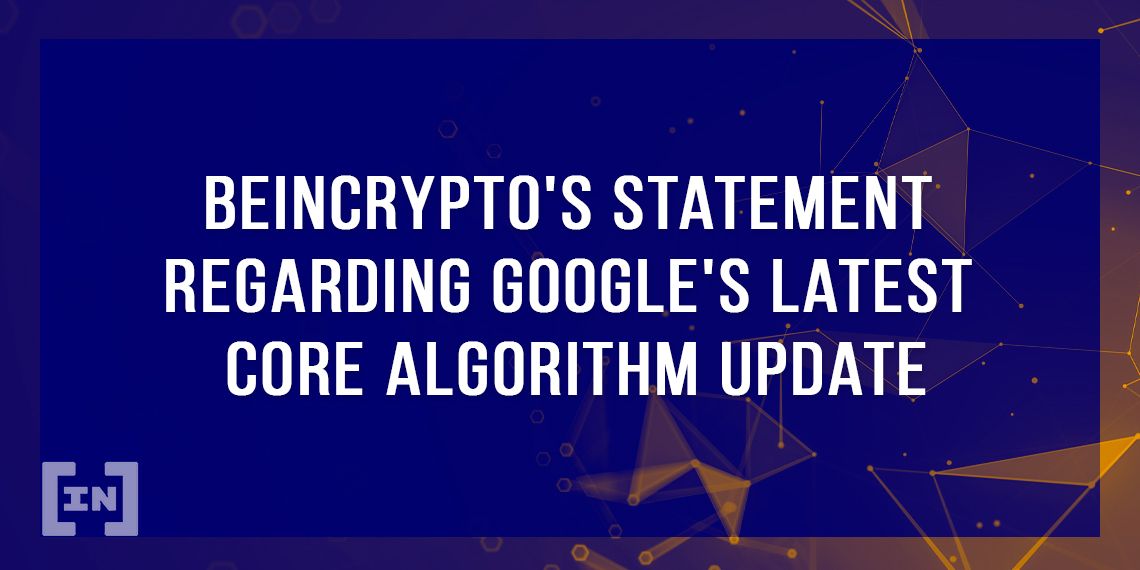 BeInCrypto has always supported transparent, truthful, and critical journalism since its inception in 2018. As such, we support Google's continued drive to snuff out fake news and disingenuous media outlets via regular updates to its core algorithm.
That said, we are disappointed to learn that BeInCrypto has all but been eradicated from Google — having experienced a dramatic and harmful drop in organic visibility and traffic. The apparent result of Google's latest algorithm update has shocked our entire team.
Who We Are: BeInCrypto's Mission
BeInCrypto is currently comprised of more than 70 independent employees located in more than 17 countries around the world. We provide valuable insight, reporting, and educational content in 10 languages: English, Spanish, Turkish, German, French, Polish, Vietnamese, Korean, Russian, and Portuguese. As a truly international workplace comprised of individuals of various backgrounds, we are united by a common goal to provide the best and most accurate information about the cryptocurrency, blockchain, and fintech industries.
BeInCrypto has always adhered to a strict set of editorial principles in an effort to provide our readers with as much valuable information as possible. We do not run unlabeled promotional content. We have published a number of labeled sponsored content that is countable on one hand. (In fact, we didn't even have advertising on our platform for the first half of our existence.)
BeInCrypto has been used as a trustable source by outlets such as Forbes, NASDAQ, Montclair, Fortune, Seeking Alpha, Politico, Independent.co.uk, Benzinga, Gizmodo, and others.
We pride ourselves on being one of the most critical cryptocurrency-focused media outlets in the industry. We have a long history of investigating bad actors and questioning the well-established industry titans. We do not and will not ever shill altcoins or disingenuous ICO projects. Unlike many of our competitors, we don't simply flip press releases into news articles for an under-the-table payment — nor will we ever. We don't participate in the rampant pay-for-play that goes on in our particular news niche.
The Struggle New Publishers Face
Given our continued push to build the most critical, transparent, and truthful cryptocurrency platform in the industry, we are saddened to learn that Google apparently views us as bad actors and has punished BeInCrypto in extreme fashion. In our view, we — and, potentially, some of our honest competitors — are being hamstrung by Google's broad strokes to silence the scammers in our industry.
BeInCrypto has always followed Google's rules and guidelines while continually striving to provide the kind of news and information that readers may only find on our platform. These types of sweeping actions and algorithm changes from Google not only hurt us but also any new publisher striving to follow Google's rules and provide honest insights to their audience. With no official statements from Google, new publishers are left in the dark after receiving potentially-unjust punishments that amount to nothing less than a death penalty.
While we support Google's efforts to deter fake news outlets from gaining visibility, BeInCrypto does not belong in that category.
Sincerely,
The Entire BeInCrypto Team
The post BeInCrypto's Statement Regarding Google's Latest Core Algorithm Update appeared first on BeInCrypto.
Source: Beincrypto BeInCrypto's Statement Regarding Google's Latest Core Algorithm Update