January is nearing an end, and bitcoin is starting to see its first sustained downturn since breaching another all-time high. It briefly dropped to $29,000 but has already recovered to near $34,000.
With institutions at the reigns of the market, no one knows how far BTC will drop, or if Ether will follow through into price discovery. Either way this is the first period of the year that crypto seems to be slowing down.
Below we'll highlight some of the week's most important stories involving Bitcoin, Ethereum, and of course, America's new president.
Joe Biden and Crypto: What You Need to Know
Joe Biden has been officially sworn in as the US President. The world's most powerful man will surely have an influence over the global reserve currency, the US dollar.
Biden may be more crypto-friendly than his predecessor, with key members of his administration having a background in blockchain tech. He may also choose an ex-Ripple Labs board member to head the Office of the Comptroller of the Currency (OCC).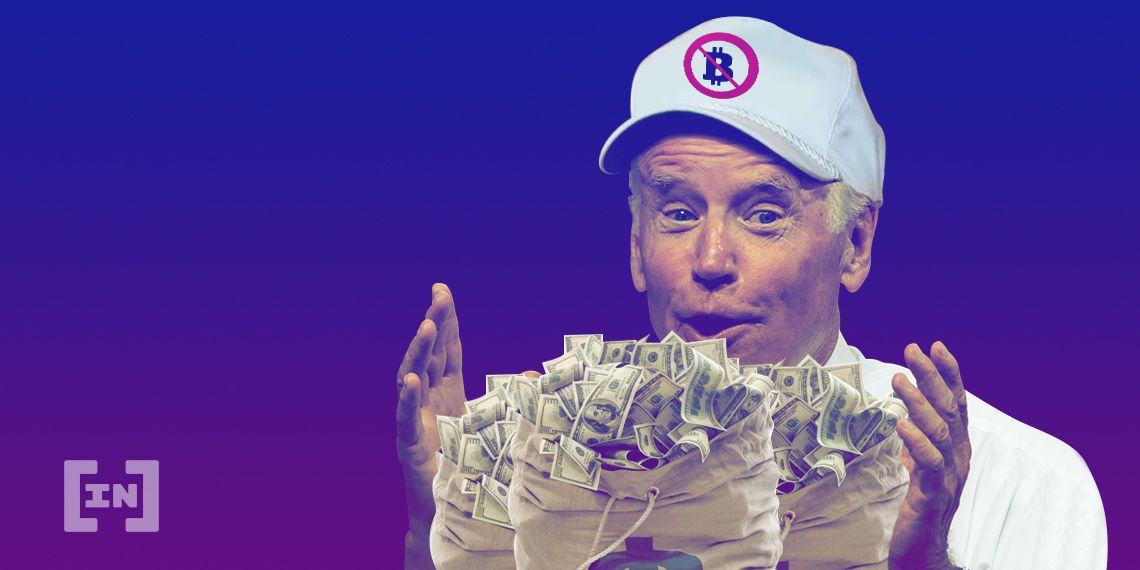 If Biden approves large stimulus checks and prints more money, crypto will likely benefit from the inflows.
Bitcoin and ETH Flying Off Exchanges
These two events appear to be tied together. Ethereum is at its lowest level of exchange supply since 2018. And 270,000 BTC worth billions has moved into cold storage.
This suggests that investors are buying for medium to long-term holdings. They are likely moving assets off exchanges and into more secure solutions like hardware wallets.
This could eventually create a liquidity crisis for cryptocurrency exchanges. Top-tier cryptos have a limited supply, and a supply shortage will probably heavily affect most exchanges.
Ethereum 2.0 Staking Attracts Over 2% of Circulating Supply
Ethereum is also being withdrawn from exchanges and into the Ethereum 2.0 deposit contract. Approved stakers are currently earning an annual percentage rate (APR) of about 9.4%.
Recently launched, the staking contract has received over 2% of the entire circulating supply, a multi-billion dollar amount. With the staking address locked for at least the next year or two, funds will be inaccessible.
This will add another dimension to the growing liquidity crisis that the market will have to take note of.
It's been a wild ride over the last few months in crypto, and it's probably only natural that the market recovers after experiencing such substantial growth.
When looking at the fundamentals surrounding the networks, everything still looks good for both hodlers, traders, and institutional investors alike.
The post BeInCrypto Weekly News Roundup: January 22, 2021 appeared first on BeInCrypto.
Source: Be In Crypto